All Is Well After Site Went Down
Well after almost an entire day of down time, we are back up and all is well. So what caused our server to be down for so long?
Did our blog make national headlines or get featured somewhere thus creating an influx of people reading our super duper blog posts? Although that would be a great problem to have, it was not the problem. I even triple checked just in case.
Did I write bad code or maybe try a loop in my code? Seriously I am pretty bad at writing loops in my code. For some reason I regularly create an endless loop which requires a reboot of the server and a rewrite of my code. But this time I wasn't a bad code writer!
Maybe something on the server needed to be upgraded? Nope not that either.
The culprit was a cable. Guess the techs should have listened when Tim told them he thought the cable needed to be replaced due to how the server was acting.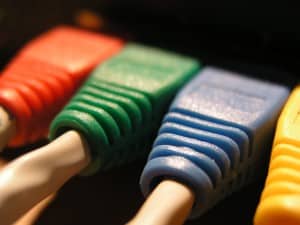 Tech Lesson: Don't skip the basics because they are usually the problem! So unplug and replug cables and cords, inspect cables for damage, ensure location has power by testing a currently working powered item and if all else fails, Restart! After completing these, you may check for other problems.