Criminal Minds TV Set Invaded by Lucky Cat Kidorable Umbrella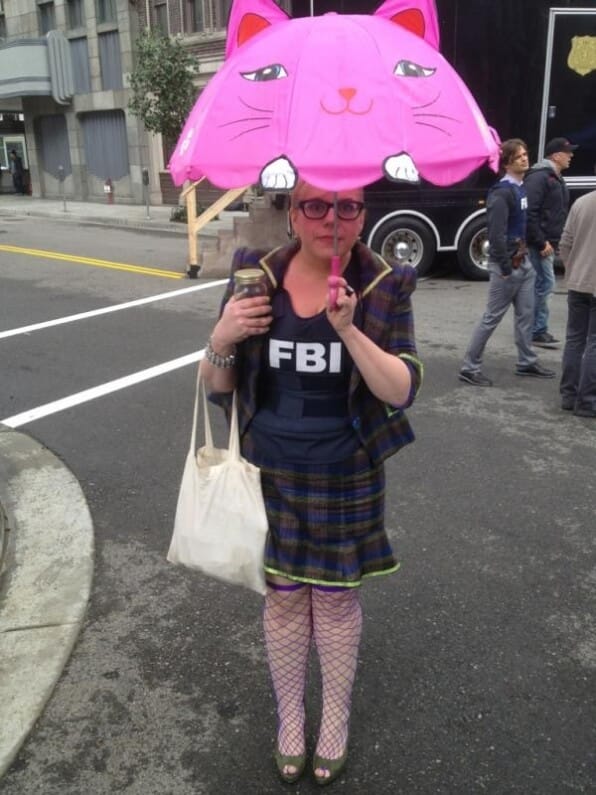 Even grown ups love Kidorable umbrellas!
I love watching Criminal Minds and have been following Kirsten Vangsness who plays Penelope Garcia, the wise cracking tech genius who just so happens to be a girl, on Twitter. Imagine my surprise when she retweeted a photo of herself with the most adorable umbrella AND I recognized it as a lucky cat Kidorable umbrella.