Last Week on Planet Earth… Lewinsky Lingerie Sale, Arrested For Buying Water
Each week on Monday, we review interesting things that happened in the news last week. We're a little late today and I still haven't gotten the big update announced. Not much happened in the news that didn't surround Paula Deen.
Get Your White House Memorbilia
Even better its white house intern Monica Lewinsky. She has managed to get into the spotlight again by selling a personal collection includes clothing, letters, and even a black negligee once owned by Lewinsky herself.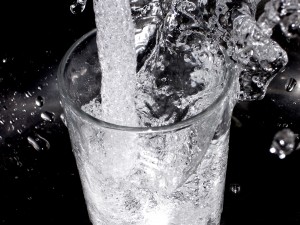 Student Arrested For Buying Water
Elizabeth Daly explains what happened. A group of state Alcoholic Beverage Control agents clad in plain-clothes approached her, suspecting the blue carton of LaCroix sparkling water to be a 12-pack of beer. Police say one of the agents jumped on the hood of her car. She says one drew a gun. Unsure of who they were, Daly tried to flee the darkened parking lot.
"They were showing unidentifiable badges after they approached us, but we became frightened, as they were not in anything close to a uniform," she recalled Thursday in a written account of the April 11 incident.
"I couldn't put my windows down unless I started my car, and when I started my car they began yelling to not move the car, not to start the car. They began trying to break the windows. My room-mates and I were … terrified," Daly stated.
Try to stay safe this Independence Day as we already have enough wildfires to put out and don't need more. Only problem is the safe and sane fireworks are also kind of boring.