We're huge fans of the Teenage Mutant Ninja Turtles
around here. We've got action figures, movies, cartoon series, video games and Little T even had a TMNT birthday party one year.
Imagine our surprise when we heard rumors about our heroes in a half shell hitting the big screen next year.
Then the bomb dropped! Michael Bay announced that the turtles would be from an alien race.
"When you see this movie, kids are going to believe, one day, that these turtles actually do exist."

"These turtles are from an alien race, and they are going to be tough, edgy, funny and completely lovable."
Fans have been expressing their outrage on forums, blogs and generally making a huge deal over the beloved turtle characters beings portrayed as an alien race. Michael Bay responded to fan outrage on his site.
"Fans need to take a breath, and chill. They have not read the script," he wrote. "Our team is working closely with one of the original creators of Ninja Turtles to help expand and give a more complex back story. Relax, we are including everything that made you become fans in the first place. We are just building a richer world."
We've had many conversations over the past few weeks about the alien angle. While we haven't read the script, we do worry that too many changes will detract from the movie.
The below image is claimed to be concept art from the new movie.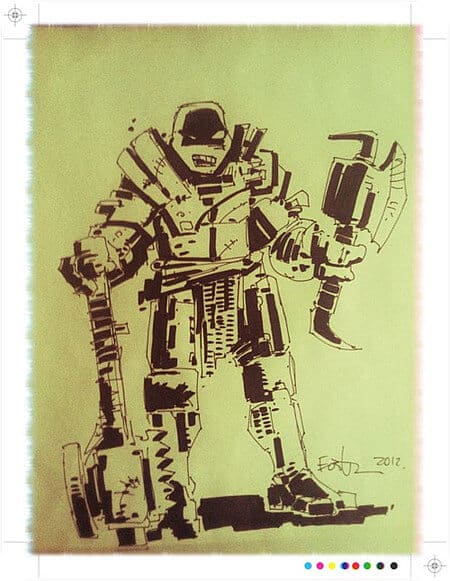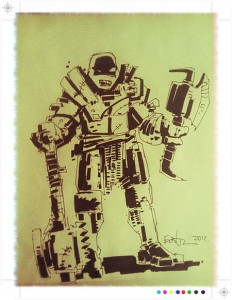 I asked Drama King, age 7, about his thoughts on the Teenage Mutant Ninja Turtles and the whole alien concept.

Michael Bay, if you're reading this, Drama King will not go see the movie if Casey Jones is not in it. On the other hand, if you make Splinter a robot; you have a 50/50 chance he will be in the movie theater.
Either way, I'm pretty sure he'll still watch it on TV in a few years.
What are your thoughts on the Teenage Mutant Ninja Turtles being from an alien race?