Shake it Up is one of our boys favorite shows so they were thrilled when I revealed their next item to review, a collection of songs from the third season of Shake it Up. Tim was the first to grab the disc so he could import the album to our digital collection. The boys listened to the album and I thought it'd be interesting to interview them to get their perspective on the album.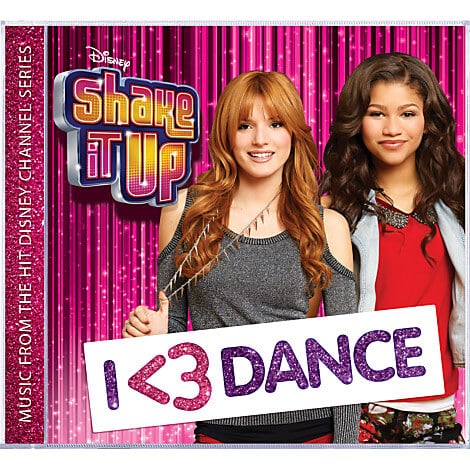 What do you think of the album?
Little T: It's good.
Drama King: I like it.
Who's your favorite character on Shake it Up?
LT: I like CeCe the best.
DK: CeCe is my favorite, too.
What is your favorite song on this album?
LT: This is My Dance Floor by Bella Thorne
DK: Blow the System by Bella Thorne
Do you think Shake it Up fans should buy this album?
LT: Yes.
DK: Yes.
If you could interview the actor who plays your favorite character, what would you ask them?
LT: What is your favorite color?
DK: How hard was it to learn to read because of your dyslexia?