The Into The Woods trailers first caught our attention because they looked like a thoroughly enjoyable family movie so when Disney invited us to an early screening, we happily accepted. After the intro, I knew we'd made a mistake bringing Little T to see this movie. You see, we'd never heard of this story and didn't expect the movie to be a "sung-through" musical. Little T can tolerate certain musical plays and movies but an entire movie where almost every single line is sung to the audience was out of the question. We were quite amazed that he sat through the entire movie with very few complaints.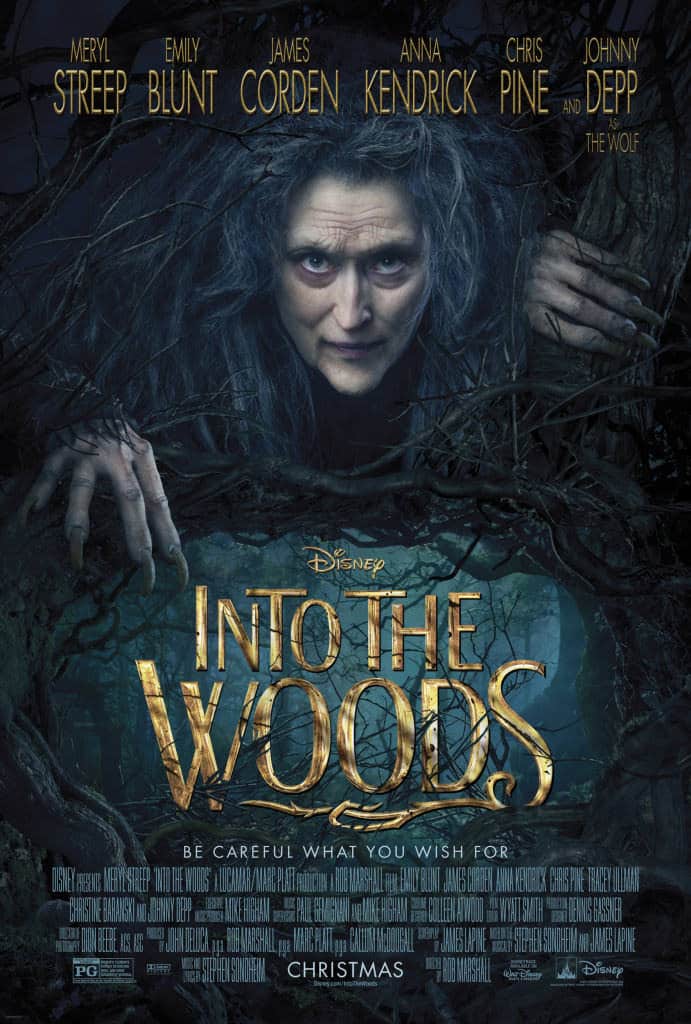 This is a modern twist on the beloved Brothers Grimm fairy tales, intertwining the plots of a few choice stories and exploring the consequences of the characters' wishes and quests. This humorous and heartfelt musical follows the classic tales of Cinderella, Little Red Riding Hood, Jack and the Beanstalk, and Rapunzel—all tied together by an original story involving a baker and his wife, their wish to begin a family and their interaction with the witch who has put a curse on them.
The concept of the movie was fantastic. A story that ties well known fairy tales into the overall plot with such precision that you start to wonder what other bigger stories tie other fairy tales you know together. This concept is one we've been exploring for a while. What if the fairy tale you think you know isn't truly the story at all? After all, the writer decided where to start the story so certainly they would also 'get out while the getting was good' as one might say.
Although, the actors were fantastic in their roles, the movie moved slowly to the point where I wondered how much longer we'd be stuck in the theater. Normally the end of the movie comes too soon and we sit around listening to other viewers thoughts. At the end of this movie, we filed out with the other movie viewers. From the majority of the comments we overheard, there was very little appreciation for the movie.
Trailer
Follow Disney
This post brought to you by Disney. All opinions are 100% mine.