My secret weapon in the kitchen is conversions. I have a little cheat sheet magnet on the side of my microwave that tells them the common conversions. But what happens when I need to slash a recipe in half or maybe double it for leftovers?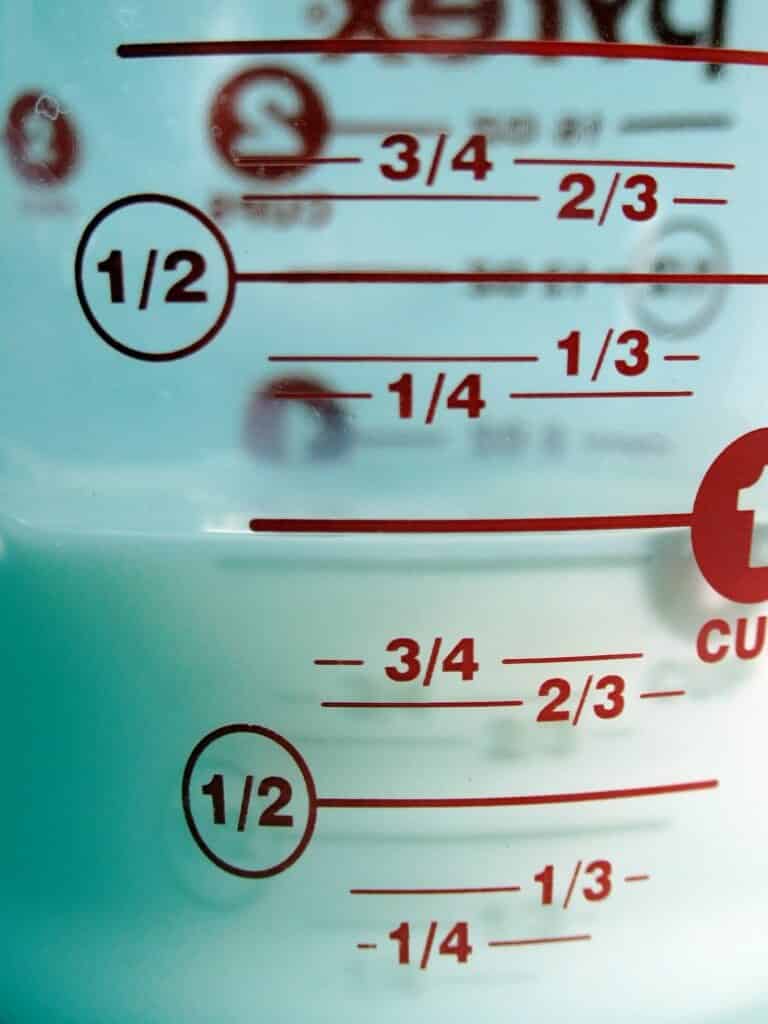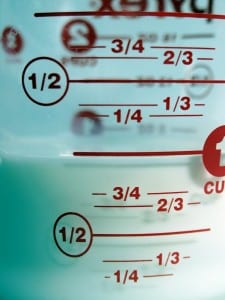 That's not too bad in most cases but what happens when I only need a portion of the recipe? Usually I make the recipe and then try to work the extra into the menu but with Google, I can easily divide up a recipe into a smaller portions so I can waste less especially if it's a new recipe that makes enough to feed our family twice.
If the recipe calls for one cup of an ingredient and makes 12 servings, I can use a half cup to make 6 servings but what if I want to make 8 servings?
Does your brain hurt yet? Didn't realize that math truly would pop up in your daily life, now did you?
Enter this in Google and see what it tells you:
1 cup / 12 * 8 = ? cups
0.666666667 US cups – That's 2/3 cup
What if i wanted to make 20 servings?
1 cup / 12 * 20 = ? cups
1.66666667 US cups – 1 2/3 cups
Let's break down the Google search terms:
1 cup – the amount the original recipe needs
/ – divided by
12 – the number of servings in the original recipe
* – times (multiply)
20 – the number of servings I want to make
= – equals
? – the number I don't know
cups – the unit of measurement I want used for the answer
So not only can I figure out how many cups I'll need to cut or increase a recipe, if the answer got to small I could convert to a smaller unit – say tablespoons or teaspoons.
For example – What if I wanted to make just one serving of this recipe? Oh that's simple – 1/12 of a cup. Now where did I put that 1/12 cup container? What, you don't have a 1/12 cup container? I guess we'd better put it in something you do have.
1/12 cup = ? tsp
4 US teaspoons
That's better.
You can convert between many different units of measurement of height, weight, and volume – just to name a few.
How many centimeters in an inch? 2.54 centimeters
How many milliliters in a cup? 236.588237 milliliters
How many cups in a gallon? 16 cups
Liters in a gallon? 3.78541178 liters
Inches in a foot? 12 inches
Centimeters in a foot? 30.48 centimeters
Grams in an ounce? 28.3495231 grams
Oh the possibilities are endless.