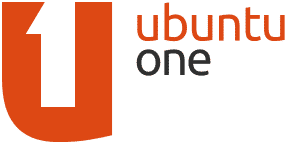 We've all been there—the blue screen of death, the computer that won't turn on, the laptop that freezes as you beg it not to die. So much of our information nowadays is stored digitally and we are in constant fear of losing all of our digital stuff.
Cloud storage is one option for backing up all those important digital files we're in constant fear of losing. Ubuntu One is offering 5GB of free cloud storage to everyone who registers for an account. Plus this isn't limited to Linux users as they have a program for Mac, Windows, iOS, and Androids.
Don't worry if you haven't heard of Ubuntu as we'll tell you more about them tomorrow.
After you sign up for your free cloud storage, why not check out their fantastic music store where they are offering an additional 20GB of free storage for six months if you purchase a single track. That's a pretty sweet deal for music fans.
Not a music fan, that's not a problem as Ubuntu One let's you get up to 20GB of free cloud storage for spreading the word using their referral program.Oh and the best part of Ubuntu One's cloud storage – everything you store in the cloud is accessible on all of your devices since they have a program for all major operating systems. No more USB sticks floating around the bottom of your laptop bag with that super important document you needed two days ago.
Have you lost important files in the past?