We finally broke down and decided to buy a bread machine so we could quickly make sandwich bread and stop buying it from the store. It's way healthier to make our own but without a bread machine can be time consuming.
Our normal go to sandwich bread is wheat or potato so of course those after making a classic white sandwich loaf, we tried both a wheat recipe (included with the machine) and a potato recipe we found online. The wheat recipe didn't make our repeat list but the potato one we've made at least a few times now.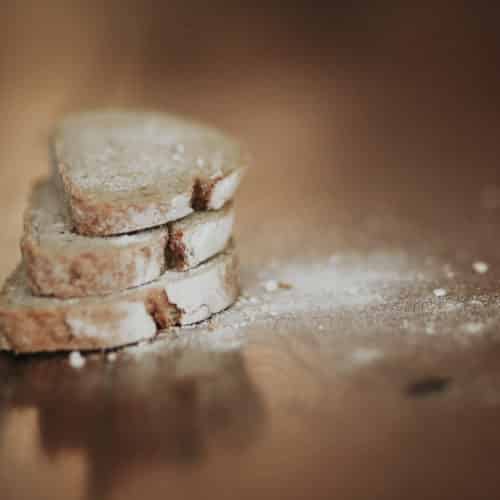 Bread Machine Potato Bread
Baking bread at home makes your house smell wonderful. And then you get decide how thick or thin you want to slice the yummy bread.
Ingredients
14.75

oz

bread flour

about 3 cups

1

oz

instant potato flakes

about 1/2 cup

1

tablespoon

sugar

1 1/2

teaspoons

salt

1

oz

oil

about 2 tablespoons

6

oz

milk

about 3/4 cup

4

oz

water

about 1/2 cup

1/4

oz

active dry yeast

about 2 teaspoons
Instructions
Add all ingredients as recommended by your bread machine manufacturer.

Select settings and press start. For our machine, it's basic – light crust – medium size loaf and takes 4 hours.