Do you remember the viewmaster viewers and all of those interesting reels you collected as a kid? Now you can do it again but this time customize them with your own photos. Image3D offers custom viewmaster reels with the added bonus of 3D text.
What can you do with custom viewmaster reels? I selected photos of our boys together starting with the first day the boy's saw each other. Drama King has taken the viewmaster viewer and reel with him and loves to show off his baby pictures. And I made sure to throw in a few photos of them with their cousin, Tank.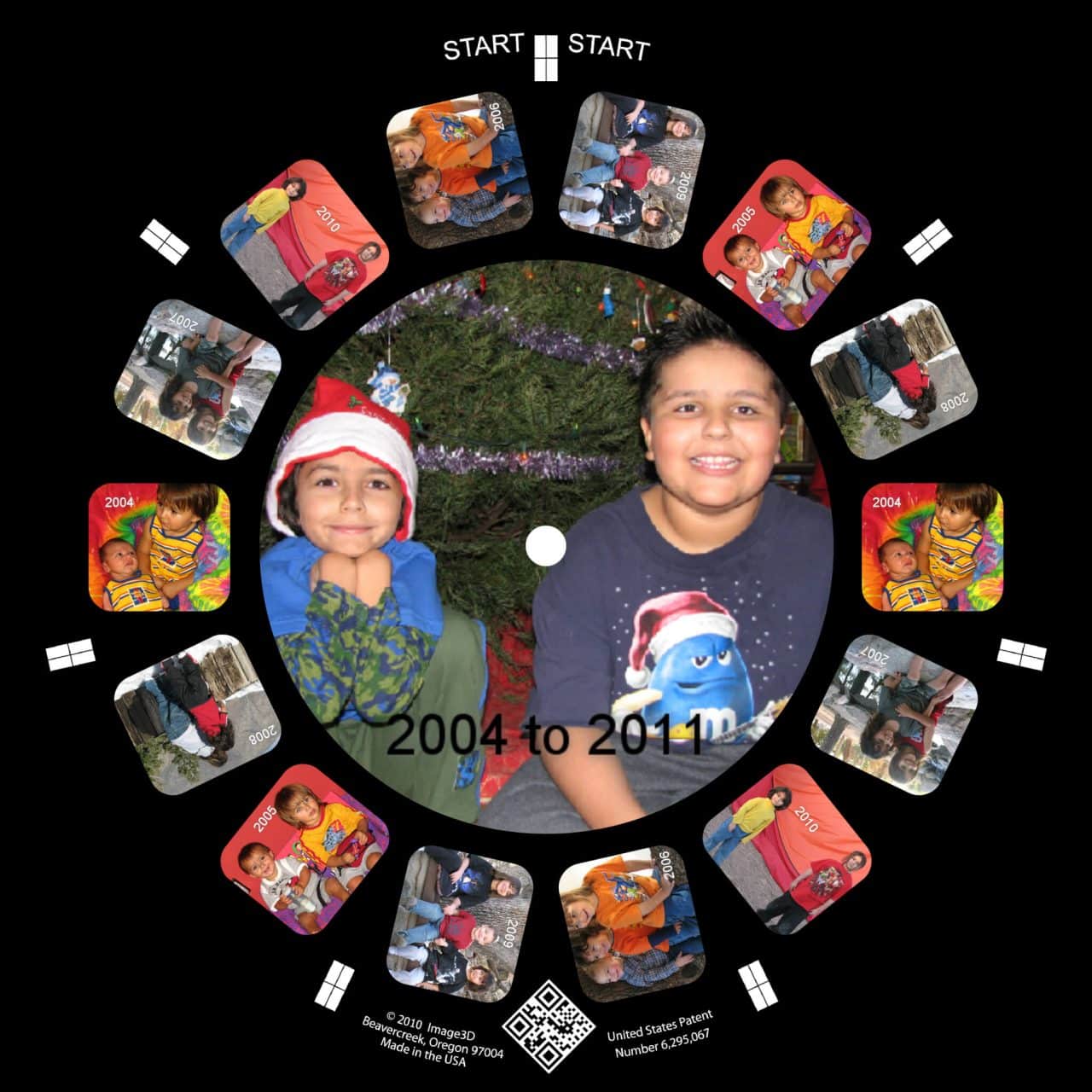 Creating a reel was easy although slow because I kept changing my mind about which photos to include. I did find out the hard way that you should name your reel before you start doing anything because the name is what activates the auto-save feature. Once I had the images selected, I added the year the photo was taken and viola my reel was done. I can reorder as many of the same reel whenever I want because the finished reels stay in your account. My only regret was not realizing that the black of the reel would make the black text a tad harder to read on the center of the reel. Had I known that, I'd probably picked a lighter color.

The site was a tad slow and many times I just walked away and let it think about what it was doing. With the auto-save feature, I could always come back to it later. The other thing that made Little T sad was not having the option to select the viewer color per reel meaning that I couldn't order two identical reels and pick one red viewer and one blue viewer. If I wanted a blue viewer, I had to add the reel and second viewer as a separate item which meant paying about $5 more. If I was buying a large quantity and wanted to have multiple viewer colors, this was not an option. I thought how awesome it would be to match the viewer to a party theme.
And guess what? Image3D's custom viewmaster reels were recently featured in the Parent Tested, Parent Approved Sping 2013 Latest & Greatest list.
What photos would you pick for a custom viewmaster reel?
This post brought to you by Image3D. Custom reel & viewer Set was provided to our family for this review. This post may contain affiliate links. All opinions are 100% mine.