Today marks the start of football season. Well sort of the start of pre season football. One more month until regular season starts on September 5th when the Bears take on the Packers while pre season games suck anything is better than no games.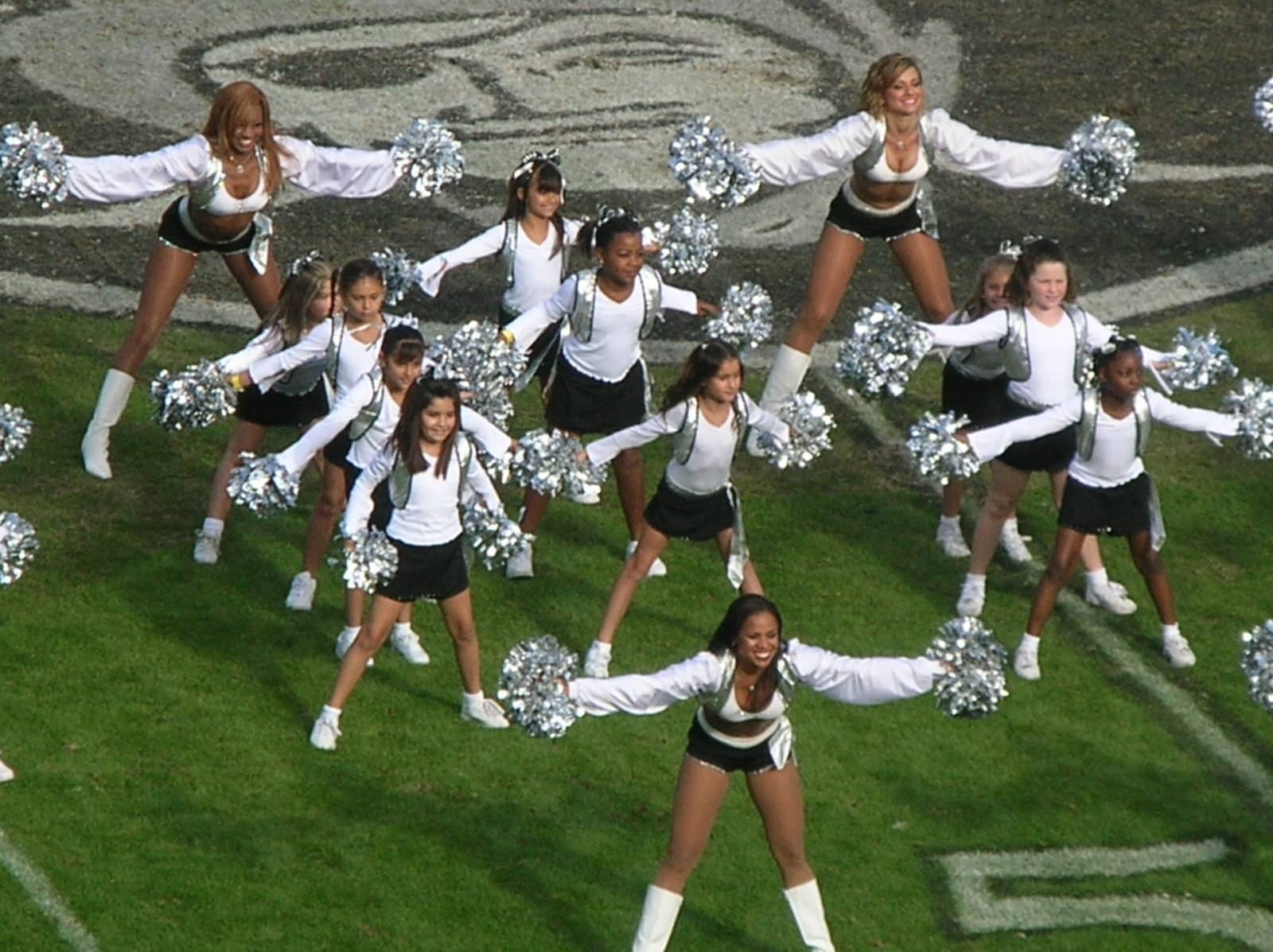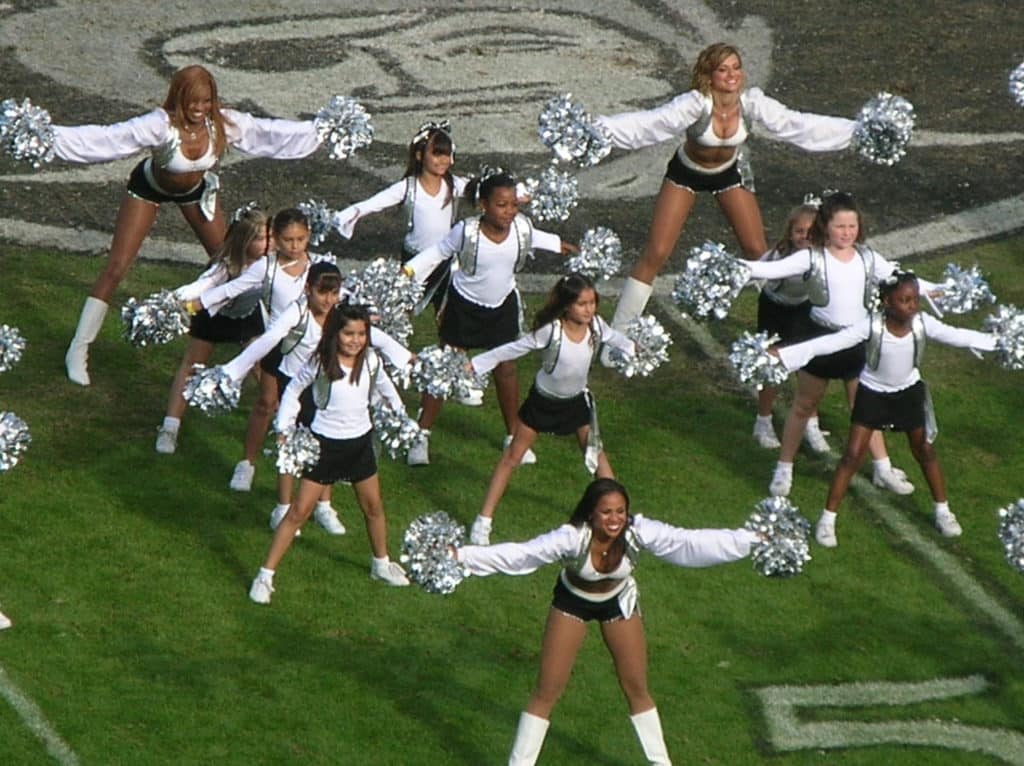 Spring and Summer has lasted too long. It is finally almost autumn which brings us football.
The full regular season is below so you can make sure your schedule is clear for when your favorite team plays or for any memorable games you just cant miss like the Bears and Raiders in London.
2019 NFL Complete Schedule
Never miss a game by adding the schedules to your calendar.
| GAME | LOCAL | ET | TV |
| --- | --- | --- | --- |
| WEEK 1 | | | |
| September 5, 2019 | | | |
| Green Bay Packers at Chicago Bears (Thu)# | 7:20p (CT) | 8:20p | NBC |
| September 8, 2019 | | | |
| Los Angeles Rams at Carolina Panthers | 1:00p (ET) | 1:00p | FOX |
| Tennessee Titans at Cleveland Browns | 1:00p (ET) | 1:00p | CBS |
| Kansas City Chiefs at Jacksonville Jaguars | 1:00p (ET) | 1:00p | CBS |
| Baltimore Ravens at Miami Dolphins | 1:00p (ET) | 1:00p | CBS |
| Atlanta Falcons at Minnesota Vikings | 12:00p (CT) | 1:00p | FOX |
| Buffalo Bills at New York Jets | 1:00p (ET) | 1:00p | CBS |
| Washington Redskins at Philadelphia Eagles | 1:00p (ET) | 1:00p | FOX |
| Indianapolis Colts at Los Angeles Chargers | 1:05p (PT) | 4:05p | CBS |
| Cincinnati Bengals at Seattle Seahawks | 1:05p (PT) | 4:05p | CBS |
| Detroit Lions at Arizona Cardinals | 1:25p (MST) | 4:25p | FOX |
| New York Giants at Dallas Cowboys | 3:25p (CT) | 4:25p | FOX |
| San Francisco 49ers at Tampa Bay Buccaneers | 4:25p (ET) | 4:25p | FOX |
| Pittsburgh Steelers at New England Patriots | 8:20p (ET) | 8:20p | NBC |
| September 9, 2019 | | | |
| Houston Texans at New Orleans Saints (Mon) | 6:10p (CT) | 7:10p | ESPN |
| Denver Broncos at Oakland Raiders (Mon) | 7:20p (PT) | 10:20p | ESPN |
| WEEK 2 | | | |
| September 12, 2019 | | | |
| Tampa Bay Buccaneers at Carolina Panthers (Thu) | 8:20p (ET) | 8:20p | NFLN |
| September 15, 2019 | | | |
| Arizona Cardinals at Baltimore Ravens | 1:00p (ET) | 1:00p | FOX |
| San Francisco 49ers at Cincinnati Bengals | 1:00p (ET) | 1:00p | FOX |
| Los Angeles Chargers at Detroit Lions | 1:00p (ET) | 1:00p | CBS |
| Minnesota Vikings at Green Bay Packers | 12:00p (CT) | 1:00p | FOX |
| Jacksonville Jaguars at Houston Texans | 12:00p (CT) | 1:00p | CBS |
| New England Patriots at Miami Dolphins | 1:00p (ET) | 1:00p | CBS |
| Buffalo Bills at New York Giants | 1:00p (ET) | 1:00p | CBS |
| Seattle Seahawks at Pittsburgh Steelers | 1:00p (ET) | 1:00p | FOX |
| Indianapolis Colts at Tennessee Titans | 12:00p (CT) | 1:00p | CBS |
| Dallas Cowboys at Washington Redskins | 1:00p (ET) | 1:00p | FOX |
| Kansas City Chiefs at Oakland Raiders | 1:05p (PT) | 4:05p | CBS |
| Chicago Bears at Denver Broncos | 2:25p (MT) | 4:25p | FOX |
| New Orleans Saints at Los Angeles Rams | 1:25p (PT) | 4:25p | FOX |
| Philadelphia Eagles at Atlanta Falcons | 8:20p (ET) | 8:20p | NBC |
| September 16, 2019 | | | |
| Cleveland Browns at New York Jets (Mon)# | 8:15p (ET) | 8:15p | ESPN |
| WEEK 3 | | | |
| September 19, 2019 | | | |
| Tennessee Titans at Jacksonville Jaguars (Thu) | 8:20p (ET) | 8:20p | NFLN |
| September 22, 2019 | | | |
| Cincinnati Bengals at Buffalo Bills | 1:00p (ET) | 1:00p | CBS |
| Miami Dolphins at Dallas Cowboys# | 12:00p (CT) | 1:00p | FOX |
| Denver Broncos at Green Bay Packers | 12:00p (CT) | 1:00p | FOX |
| Atlanta Falcons at Indianapolis Colts | 1:00p (ET) | 1:00p | CBS |
| Baltimore Ravens at Kansas City Chiefs | 12:00p (CT) | 1:00p | CBS |
| Oakland Raiders at Minnesota Vikings | 12:00p (CT) | 1:00p | FOX |
| New York Jets at New England Patriots | 1:00p (ET) | 1:00p | CBS |
| Detroit Lions at Philadelphia Eagles | 1:00p (ET) | 1:00p | FOX |
| Carolina Panthers at Arizona Cardinals | 1:05p (MST) | 4:05p | FOX |
| New York Giants at Tampa Bay Buccaneers | 4:05p (ET) | 4:05p | FOX |
| Houston Texans at Los Angeles Chargers | 1:25p (PT) | 4:25p | CBS |
| New Orleans Saints at Seattle Seahawks | 1:25p (PT) | 4:25p | CBS |
| Pittsburgh Steelers at San Francisco 49ers | 1:25p (PT) | 4:25p | CBS |
| Los Angeles Rams at Cleveland Browns | 8:20p (ET) | 8:20p | NBC |
| September 23, 2019 | | | |
| Chicago Bears at Washington Redskins (Mon) | 8:15p (ET) | 8:15p | ESPN |
| WEEK 4 | | | |
| September 26, 2019 | | | |
| Philadelphia Eagles at Green Bay Packers (Thu) | 7:20p (CT) | 8:20p | FOX/NFLN/Amazon* |
| September 29, 2019 | | | |
| Tennessee Titans at Atlanta Falcons | 1:00p (ET) | 1:00p | CBS |
| Cleveland Browns at Baltimore Ravens | 1:00p (ET) | 1:00p | CBS |
| New England Patriots at Buffalo Bills | 1:00p (ET) | 1:00p | CBS |
| Kansas City Chiefs at Detroit Lions | 1:00p (ET) | 1:00p | FOX |
| Carolina Panthers at Houston Texans | 12:00p (CT) | 1:00p | FOX |
| Oakland Raiders at Indianapolis Colts | 1:00p (ET) | 1:00p | CBS |
| Los Angeles Chargers at Miami Dolphins# | 1:00p (ET) | 1:00p | CBS |
| Washington Redskins at New York Giants | 1:00p (ET) | 1:00p | FOX |
| Seattle Seahawks at Arizona Cardinals | 1:05p (MST) | 4:05p | FOX |
| Tampa Bay Buccaneers at Los Angeles Rams | 1:05p (PT) | 4:05p | FOX |
| Minnesota Vikings at Chicago Bears | 3:25p (CT) | 4:25p | CBS |
| Jacksonville Jaguars at Denver Broncos | 2:25p (MT) | 4:25p | CBS |
| Dallas Cowboys at New Orleans Saints | 7:20p (CT) | 8:20p | NBC |
| September 30, 2019 | | | |
| Cincinnati Bengals at Pittsburgh Steelers (Mon) | 8:15p (ET) | 8:15p | ESPN |
| WEEK 5 | | | |
| October 3, 2019 | | | |
| Los Angeles Rams at Seattle Seahawks (Thu) | 5:20p (PT) | 8:20p | FOX/NFLN/Amazon* |
| October 6, 2019 | | | |
| Jacksonville Jaguars at Carolina Panthers | 1:00p (ET) | 1:00p | CBS |
| Arizona Cardinals at Cincinnati Bengals | 1:00p (ET) | 1:00p | FOX |
| Atlanta Falcons at Houston Texans | 12:00p (CT) | 1:00p | FOX |
| Tampa Bay Buccaneers at New Orleans Saints | 12:00p (CT) | 1:00p | FOX |
| Minnesota Vikings at New York Giants | 1:00p (ET) | 1:00p | FOX |
| Chicago Bears at Oakland Raiders (London) | 6:00p (BST) | 1:00p | FOX |
| New York Jets at Philadelphia Eagles | 1:00p (ET) | 1:00p | CBS |
| Baltimore Ravens at Pittsburgh Steelers | 1:00p (ET) | 1:00p | CBS |
| Buffalo Bills at Tennessee Titans# | 12:00p (CT) | 1:00p | CBS |
| New England Patriots at Washington Redskins | 1:00p (ET) | 1:00p | CBS |
| Denver Broncos at Los Angeles Chargers | 1:05p (PT) | 4:05p | CBS |
| Green Bay Packers at Dallas Cowboys | 3:25p (CT) | 4:25p | FOX |
| Indianapolis Colts at Kansas City Chiefs | 7:20p (CT) | 8:20p | NBC |
| October 7, 2019 | | | |
| Cleveland Browns at San Francisco 49ers (Mon) | 5:15p (PT) | 8:15p | ESPN |
| WEEK 6 | | | |
| October 10, 2019 | | | |
| New York Giants at New England Patriots (Thu)# | 8:20p (ET) | 8:20p | FOX/NFLN/Amazon* |
| October 13, 2019 | | | |
| Carolina Panthers at Tampa Bay Buccaneers (London) | 2:30p (BST) | 9:30a | NFLN |
| Cincinnati Bengals at Baltimore Ravens | 1:00p (ET) | 1:00p | CBS |
| Seattle Seahawks at Cleveland Browns | 1:00p (ET) | 1:00p | FOX |
| New Orleans Saints at Jacksonville Jaguars | 1:00p (ET) | 1:00p | CBS |
| Houston Texans at Kansas City Chiefs | 12:00p (CT) | 1:00p | CBS |
| Washington Redskins at Miami Dolphins | 1:00p (ET) | 1:00p | FOX |
| Philadelphia Eagles at Minnesota Vikings | 12:00p (CT) | 1:00p | FOX |
| Atlanta Falcons at Arizona Cardinals | 1:05p (MST) | 4:05p | FOX |
| San Francisco 49ers at Los Angeles Rams | 1:05p (PT) | 4:05p | FOX |
| Tennessee Titans at Denver Broncos | 2:25p (MT) | 4:25p | CBS |
| Dallas Cowboys at New York Jets | 4:25p (ET) | 4:25p | CBS |
| Pittsburgh Steelers at Los Angeles Chargers | 5:20p (PT) | 8:20p | NBC |
| October 14, 2019 | | | |
| Detroit Lions at Green Bay Packers (Mon) | 7:15p (CT) | 8:15p | ESPN |
| WEEK 7 | | | |
| October 17, 2019 | | | |
| Kansas City Chiefs at Denver Broncos (Thu) | 6:20p (MT) | 8:20p | FOX/NFLN/Amazon* |
| October 20, 2019 | | | |
| Los Angeles Rams at Atlanta Falcons | 1:00p (ET) | 1:00p | FOX |
| Miami Dolphins at Buffalo Bills | 1:00p (ET) | 1:00p | CBS |
| Jacksonville Jaguars at Cincinnati Bengals | 1:00p (ET) | 1:00p | CBS |
| Minnesota Vikings at Detroit Lions | 1:00p (ET) | 1:00p | FOX |
| Oakland Raiders at Green Bay Packers# | 12:00p (CT) | 1:00p | CBS |
| Houston Texans at Indianapolis Colts | 1:00p (ET) | 1:00p | CBS |
| Arizona Cardinals at New York Giants | 1:00p (ET) | 1:00p | FOX |
| San Francisco 49ers at Washington Redskins | 1:00p (ET) | 1:00p | FOX |
| Los Angeles Chargers at Tennessee Titans | 3:05p (CT) | 4:05p | CBS |
| New Orleans Saints at Chicago Bears | 3:25p (CT) | 4:25p | FOX |
| Baltimore Ravens at Seattle Seahawks | 1:25p (PT) | 4:25p | FOX |
| Philadelphia Eagles at Dallas Cowboys | 7:20p (CT) | 8:20p | NBC |
| October 21, 2019 | | | |
| New England Patriots at New York Jets (Mon) | 8:15p (ET) | 8:15p | ESPN |
| WEEK 8 | | | |
| October 24, 2019 | | | |
| Washington Redskins at Minnesota Vikings (Thu) | 7:20p (CT) | 8:20p | FOX/NFLN/Amazon* |
| October 27, 2019 | | | |
| Seattle Seahawks at Atlanta Falcons | 1:00p (ET) | 1:00p | FOX |
| Philadelphia Eagles at Buffalo Bills | 1:00p (ET) | 1:00p | FOX |
| Los Angeles Chargers at Chicago Bears | 12:00p (CT) | 1:00p | FOX |
| New York Giants at Detroit Lions | 1:00p (ET) | 1:00p | FOX |
| Oakland Raiders at Houston Texans | 12:00p (CT) | 1:00p | CBS |
| New York Jets at Jacksonville Jaguars | 1:00p (ET) | 1:00p | CBS |
| Cincinnati Bengals at Los Angeles Rams (London) | 5:00p (BST) | 1:00p | CBS |
| Arizona Cardinals at New Orleans Saints | 12:00p (CT) | 1:00p | CBS |
| Tampa Bay Buccaneers at Tennessee Titans | 12:00p (CT) | 1:00p | FOX |
| Carolina Panthers at San Francisco 49ers | 1:05p (PT) | 4:05p | FOX |
| Denver Broncos at Indianapolis Colts | 4:25p (ET) | 4:25p | CBS |
| Cleveland Browns at New England Patriots | 4:25p (ET) | 4:25p | CBS |
| Green Bay Packers at Kansas City Chiefs# | 7:20p (CT) | 8:20p | NBC |
| October 28, 2019 | | | |
| Miami Dolphins at Pittsburgh Steelers (Mon) | 8:15p (ET) | 8:15p | ESPN |
| WEEK 9 | | | |
| October 31, 2019 | | | |
| San Francisco 49ers at Arizona Cardinals (Thu) | 5:20p (MST) | 8:20p | FOX/NFLN/Amazon* |
| November 3, 2019 | | | |
| Houston Texans at Jacksonville Jaguars (London) | 2:30p (BST) | 9:30a | NFLN |
| Washington Redskins at Buffalo Bills | 1:00p (ET) | 1:00p | FOX |
| Tennessee Titans at Carolina Panthers | 1:00p (ET) | 1:00p | CBS |
| Minnesota Vikings at Kansas City Chiefs# | 12:00p (CT) | 1:00p | FOX |
| New York Jets at Miami Dolphins | 1:00p (ET) | 1:00p | CBS |
| Chicago Bears at Philadelphia Eagles | 1:00p (ET) | 1:00p | FOX |
| Indianapolis Colts at Pittsburgh Steelers | 1:00p (ET) | 1:00p | CBS |
| Detroit Lions at Oakland Raiders | 1:05p (PT) | 4:05p | FOX |
| Tampa Bay Buccaneers at Seattle Seahawks | 1:05p (PT) | 4:05p | FOX |
| Cleveland Browns at Denver Broncos | 2:25p (MT) | 4:25p | CBS |
| Green Bay Packers at Los Angeles Chargers | 1:25p (PT) | 4:25p | CBS |
| New England Patriots at Baltimore Ravens | 8:20p (ET) | 8:20p | NBC |
| November 4, 2019 | | | |
| Dallas Cowboys at New York Giants (Mon) | 8:15p (ET) | 8:15p | ESPN |
| WEEK 10 | | | |
| November 7, 2019 | | | |
| Los Angeles Chargers at Oakland Raiders (Thu) | 5:20p (PT) | 8:20p | FOX/NFLN/Amazon* |
| November 10, 2019 | | | |
| Detroit Lions at Chicago Bears | 12:00p (CT) | 1:00p | CBS |
| Baltimore Ravens at Cincinnati Bengals | 1:00p (ET) | 1:00p | CBS |
| Buffalo Bills at Cleveland Browns | 1:00p (ET) | 1:00p | CBS |
| Carolina Panthers at Green Bay Packers | 12:00p (CT) | 1:00p | FOX |
| Atlanta Falcons at New Orleans Saints# | 12:00p (CT) | 1:00p | FOX |
| New York Giants at New York Jets | 1:00p (ET) | 1:00p | FOX |
| Arizona Cardinals at Tampa Bay Buccaneers | 1:00p (ET) | 1:00p | FOX |
| Kansas City Chiefs at Tennessee Titans | 12:00p (CT) | 1:00p | CBS |
| Miami Dolphins at Indianapolis Colts | 4:05p (ET) | 4:05p | CBS |
| Los Angeles Rams at Pittsburgh Steelers | 4:25p (ET) | 4:25p | FOX |
| Minnesota Vikings at Dallas Cowboys | 7:20p (CT) | 8:20p | NBC |
| November 11, 2019 | | | |
| Seattle Seahawks at San Francisco 49ers (Mon) | 5:15p (PT) | 8:15p | ESPN |
| WEEK 11 | | | |
| November 14, 2019 | | | |
| Pittsburgh Steelers at Cleveland Browns (Thu) | 8:20p (ET) | 8:20p | FOX/NFLN/Amazon* |
| November 17, 2019 | | | |
| Houston Texans at Baltimore Ravens | 1:00p (ET) | 1:00p | CBS |
| Atlanta Falcons at Carolina Panthers | 1:00p (ET) | 1:00p | FOX |
| Dallas Cowboys at Detroit Lions | 1:00p (ET) | 1:00p | FOX |
| Jacksonville Jaguars at Indianapolis Colts | 1:00p (ET) | 1:00p | CBS |
| Buffalo Bills at Miami Dolphins | 1:00p (ET) | 1:00p | CBS |
| Denver Broncos at Minnesota Vikings | 12:00p (CT) | 1:00p | CBS |
| New Orleans Saints at Tampa Bay Buccaneers | 1:00p (ET) | 1:00p | FOX |
| New York Jets at Washington Redskins | 1:00p (ET) | 1:00p | CBS |
| Arizona Cardinals at San Francisco 49ers | 1:05p (PT) | 4:05p | FOX |
| Cincinnati Bengals at Oakland Raiders | 1:25p (PT) | 4:25p | CBS |
| New England Patriots at Philadelphia Eagles# | 4:25p (ET) | 4:25p | CBS |
| Chicago Bears at Los Angeles Rams | 5:20p (PT) | 8:20p | NBC |
| November 18, 2019 | | | |
| Kansas City Chiefs at Los Angeles Chargers (Mexico) | 7:15p (CT) | 8:15p | ESPN |
| WEEK 12 | | | |
| November 21, 2019 | | | |
| Indianapolis Colts at Houston Texans (Thu) | 7:20p (CT) | 8:20p | FOX/NFLN/Amazon* |
| November 24, 2019 | | | |
| Tampa Bay Buccaneers at Atlanta Falcons | 1:00p (ET) | 1:00p | FOX |
| Denver Broncos at Buffalo Bills | 1:00p (ET) | 1:00p | CBS |
| New York Giants at Chicago Bears | 12:00p (CT) | 1:00p | FOX |
| Pittsburgh Steelers at Cincinnati Bengals | 1:00p (ET) | 1:00p | CBS |
| Miami Dolphins at Cleveland Browns | 1:00p (ET) | 1:00p | CBS |
| Carolina Panthers at New Orleans Saints | 12:00p (CT) | 1:00p | FOX |
| Oakland Raiders at New York Jets# | 1:00p (ET) | 1:00p | CBS |
| Detroit Lions at Washington Redskins | 1:00p (ET) | 1:00p | FOX |
| Jacksonville Jaguars at Tennessee Titans | 3:05p (ET) | 4:05p | CBS |
| Dallas Cowboys at New England Patriots | 4:25p (ET) | 4:25p | FOX |
| Green Bay Packers at San Francisco 49ers | 1:25p (PT) | 4:25p | FOX |
| Seattle Seahawks at Philadelphia Eagles | 8:20p (ET) | 8:20p | NBC |
| November 25, 2019 | | | |
| Baltimore Ravens at Los Angeles Rams (Mon) | 5:15p (PT) | 8:15p | ESPN |
| WEEK 13 | | | |
| November 28, 2019 | | | |
| Chicago Bears at Detroit Lions (Thanksgiving) | 12:30p (ET) | 12:30p | FOX |
| Buffalo Bills at Dallas Cowboys (Thanksgiving) | 3:30p (CT) | 4:30p | CBS |
| New Orleans Saints at Atlanta Falcons (Thanksgiving) | 8:20p (ET) | 8:20p | NBC |
| December 1, 2019 | | | |
| San Francisco 49ers at Baltimore Ravens# | 1:00p (ET) | 1:00p | FOX |
| Washington Redskins at Carolina Panthers | 1:00p (ET) | 1:00p | CBS |
| New York Jets at Cincinnati Bengals | 1:00p (ET) | 1:00p | CBS |
| Tennessee Titans at Indianapolis Colts | 1:00p (ET) | 1:00p | CBS |
| Tampa Bay Buccaneers at Jacksonville Jaguars | 1:00p (ET) | 1:00p | FOX |
| Oakland Raiders at Kansas City Chiefs | 12:00p (CT) | 1:00p | CBS |
| Philadelphia Eagles at Miami Dolphins | 1:00p (ET) | 1:00p | FOX |
| Green Bay Packers at New York Giants | 1:00p (ET) | 1:00p | FOX |
| Los Angeles Rams at Arizona Cardinals | 2:05p (MST) | 4:05p | FOX |
| Los Angeles Chargers at Denver Broncos | 2:25p (MT) | 4:25p | CBS |
| Cleveland Browns at Pittsburgh Steelers | 4:25p (ET) | 4:25p | CBS |
| New England Patriots at Houston Texans | 7:20p (CT) | 8:20p | NBC |
| December 2, 2019 | | | |
| Minnesota Vikings at Seattle Seahawks (Mon) | 5:15p (PT) | 8:15p | ESPN |
| WEEK 14 | | | |
| December 5, 2019 | | | |
| Dallas Cowboys at Chicago Bears (Thu) | 7:20p (CT) | 8:20p | FOX/NFLN/Amazon* |
| December 8, 2019 | | | |
| Carolina Panthers at Atlanta Falcons | 1:00p (ET) | 1:00p | FOX |
| Baltimore Ravens at Buffalo Bills | 1:00p (ET) | 1:00p | CBS |
| Cincinnati Bengals at Cleveland Browns# | 1:00p (ET) | 1:00p | CBS |
| Washington Redskins at Green Bay Packers | 12:00p (CT) | 1:00p | FOX |
| Denver Broncos at Houston Texans | 12:00p (CT) | 1:00p | CBS |
| Detroit Lions at Minnesota Vikings | 12:00p (CT) | 1:00p | FOX |
| San Francisco 49ers at New Orleans Saints | 12:00p (CT) | 1:00p | FOX |
| Miami Dolphins at New York Jets | 1:00p (ET) | 1:00p | CBS |
| Indianapolis Colts at Tampa Bay Buccaneers | 1:00p (ET) | 1:00p | CBS |
| Los Angeles Chargers at Jacksonville Jaguars | 4:05p (ET) | 4:05p | FOX |
| Pittsburgh Steelers at Arizona Cardinals | 2:25p (MST) | 4:25p | CBS |
| Kansas City Chiefs at New England Patriots | 4:25p (ET) | 4:25p | CBS |
| Tennessee Titans at Oakland Raiders | 1:25p (PT) | 4:25p | CBS |
| Seattle Seahawks at Los Angeles Rams | 5:20p (PT) | 8:20p | NBC |
| December 9, 2019 | | | |
| New York Giants at Philadelphia Eagles (Mon) | 8:15p (ET) | 8:15p | ESPN |
| WEEK 15 | | | |
| December 12, 2019 | | | |
| New York Jets at Baltimore Ravens (Thu) | 8:20p (ET) | 8:20p | FOX/NFLN/Amazon* |
| December 15, 2019 | | | |
| Seattle Seahawks at Carolina Panthers | 1:00p (ET) | 1:00p | FOX |
| New England Patriots at Cincinnati Bengals | 1:00p (ET) | 1:00p | CBS |
| Tampa Bay Buccaneers at Detroit Lions | 1:00p (ET) | 1:00p | FOX |
| Chicago Bears at Green Bay Packers | 12:00p (CT) | 1:00p | FOX |
| Denver Broncos at Kansas City Chiefs | 12:00p (CT) | 1:00p | CBS |
| Miami Dolphins at New York Giants | 1:00p (ET) | 1:00p | CBS |
| Buffalo Bills at Pittsburgh Steelers | 1:00p (ET) | 1:00p | CBS |
| Houston Texans at Tennessee Titans | 12:00p (CT) | 1:00p | CBS |
| Philadelphia Eagles at Washington Redskins | 1:00p (ET) | 1:00p | FOX |
| Cleveland Browns at Arizona Cardinals | 2:05p (MST) | 4:05p | CBS |
| Jacksonville Jaguars at Oakland Raiders | 1:05p (PT) | 4:05p | CBS |
| Los Angeles Rams at Dallas Cowboys | 3:25p (CT) | 4:25p | FOX |
| Atlanta Falcons at San Francisco 49ers | 1:25p (PT) | 4:25p | FOX |
| Minnesota Vikings at Los Angeles Chargers | 5:20p (PT) | 8:20p | NBC |
| December 16, 2019 | | | |
| Indianapolis Colts at New Orleans Saints (Mon)# | 7:15p (CT) | 8:15p | ESPN |
| WEEK 16 | | | |
| December 21, 2019 | | | |
| TBD | TBD | 1:00p | NFLN |
| TBD | TBD | 4:30p | NFLN |
| TBD | TBD | 8:15p | NFLN |
| Network, Date (Saturday or Sunday) & Time TBD | | | |
| Detroit Lions at Denver Broncos | TBD | TBD | TBD |
| Oakland Raiders at Los Angeles Chargers# | TBD | TBD | TBD |
| Buffalo Bills at New England Patriots | TBD | TBD | TBD |
| Los Angeles Rams at San Francisco 49ers | TBD | TBD | TBD |
| Houston Texans at Tampa Bay Buccaneers | TBD | TBD | TBD |
| December 22, 2019 | | | |
| Jacksonville Jaguars at Atlanta Falcons | 1:00p (ET) | 1:00p | FOX |
| Baltimore Ravens at Cleveland Browns | 1:00p (ET) | 1:00p | CBS |
| Carolina Panthers at Indianapolis Colts | 1:00p (ET) | 1:00p | FOX |
| Cincinnati Bengals at Miami Dolphins | 1:00p (ET) | 1:00p | CBS |
| Pittsburgh Steelers at New York Jets | 1:00p (ET) | 1:00p | CBS |
| New Orleans Saints at Tennessee Titans | 12:00p (CT) | 1:00p | FOX |
| New York Giants at Washington Redskins | 1:00p (ET) | 1:00p | FOX |
| Dallas Cowboys at Philadelphia Eagles | 4:25p (ET) | 4:25p | FOX |
| Arizona Cardinals at Seattle Seahawks | 1:25p (PT) | 4:25p | FOX |
| Kansas City Chiefs at Chicago Bears | 7:20p (CT) | 8:20p | NBC |
| December 23, 2019 | | | |
| Green Bay Packers at Minnesota Vikings (Mon) | 7:15p (CT) | 8:15p | ESPN |
| WEEK 17 | | | |
| December 29, 2019 | | | |
| Pittsburgh Steelers at Baltimore Ravens | 1:00p (ET) | 1:00p | CBS |
| New York Jets at Buffalo Bills | 1:00p (ET) | 1:00p | CBS |
| New Orleans Saints at Carolina Panthers | 1:00p (ET) | 1:00p | FOX |
| Cleveland Browns at Cincinnati Bengals | 1:00p (ET) | 1:00p | CBS |
| Washington Redskins at Dallas Cowboys | 12:00p (CT) | 1:00p | FOX |
| Green Bay Packers at Detroit Lions | 1:00p (ET) | 1:00p | FOX |
| Tennessee Titans at Houston Texans | 12:00p (CT) | 1:00p | CBS |
| Indianapolis Colts at Jacksonville Jaguars | 1:00p (ET) | 1:00p | CBS |
| Los Angeles Chargers at Kansas City Chiefs | 12:00p (CT) | 1:00p | CBS |
| Chicago Bears at Minnesota Vikings | 12:00p (CT) | 1:00p | FOX |
| Miami Dolphins at New England Patriots | 1:00p (ET) | 1:00p | CBS |
| Philadelphia Eagles at New York Giants | 1:00p (ET) | 1:00p | FOX |
| Atlanta Falcons at Tampa Bay Buccaneers | 1:00p (ET) | 1:00p | FOX |
| Oakland Raiders at Denver Broncos | 2:25p (MT) | 4:25p | CBS |
| Arizona Cardinals at Los Angeles Rams | 1:25p (PT) | 4:25p | FOX |
| #NFL 100 Game of the Week (Week 17 TBD) | | | |
| * NFL Network and Amazon simulcast subject to change | | | |
| San Francisco 49ers at Seattle Seahawks | | | |
2019 NFL Team Schedule
(All times local by market of team, ex. BAL, ET; DEN, MT)
* Sunday night games in Weeks 5-16 subject to change; Week 17 game TBD
** NFL Network and Amazon simulcast subject to change
NFC East
DALLAS COWBOYS
CT
TV
09/08/20
New York Giants
03:25:00 PM
FOX
09/15/20
at Washington Redskins
12:00:00 PM
FOX
09/22/20
Miami Dolphins
12:00:00 PM
FOX
09/29/20
at New Orleans Saints
07:20:00 PM
NBC
10/06/20
Green Bay Packers
03:25:00 PM
FOX
10/13/20
at New York Jets
03:25:00 PM
CBS
10/20/20
Philadelphia Eagles*
07:20:00 PM
NBC
BYE
11/04/20
at New York Giants (Mon)
07:15:00 PM
ESPN
11/10/20
Minnesota Vikings*
07:20:00 PM
NBC
11/17/20
at Detroit Lions
12:00:00 PM
FOX
11/24/20
at New England Patriots
03:25:00 PM
FOX
11/28/20
Buffalo Bills (Thanksgiving)
03:30:00 PM
CBS
12/05/20
at Chicago Bears (Thu)
07:20:00 PM
FOX/NFLN/AMAZON**
12/15/20
Los Angeles Rams
03:25:00 PM
FOX
12/22/20
at Philadelphia Eagles
03:25:00 PM
FOX
12/29/20
Washington Redskins
12:00:00 PM
FOX
PHILADELPHIA EAGLES
ET
TV
09/08/20
Washington Redskins
01:00:00 PM
FOX
09/15/20
at Atlanta Falcons
08:20:00 PM
NBC
09/22/20
Detroit Lions
01:00:00 PM
FOX
09/26/20
at Green Bay Packers (Thu)
08:20:00 PM
FOX/NFLN/AMAZON**
10/06/20
New York Jets
01:00:00 PM
CBS
10/13/20
at Minnesota Vikings
01:00:00 PM
FOX
10/20/20
at Dallas Cowboys*
08:20:00 PM
NBC
10/27/20
at Buffalo Bills
01:00:00 PM
FOX
11/03/20
Chicago Bears
01:00:00 PM
FOX
BYE
11/17/20
New England Patriots
04:25:00 PM
CBS
11/24/20
Seattle Seahawks*
08:20:00 PM
NBC
12/01/20
at Miami Dolphins
01:00:00 PM
FOX
12/09/20
New York Giants (Mon)
08:15:00 PM
ESPN
12/15/20
at Washington Redskins
01:00:00 PM
FOX
12/22/20
Dallas Cowboys
04:25:00 PM
FOX
12/29/20
at New York Giants
01:00:00 PM
FOX
NEW YORK GIANTS
ET
TV
09/08/20
at Dallas Cowboys
04:25:00 PM
FOX
09/15/20
Buffalo Bills
01:00:00 PM
CBS
09/22/20
at Tampa Bay Buccaneers
04:05:00 PM
FOX
09/29/20
Washington Redskins
01:00:00 PM
FOX
10/06/20
Minnesota Vikings
01:00:00 PM
FOX
10/10/20
at New England Patriots (Thu)
08:20:00 PM
FOX/NFLN/AMAZON**
10/20/20
Arizona Cardinals
01:00:00 PM
FOX
10/27/20
at Detroit Lions
01:00:00 PM
FOX
11/04/20
Dallas Cowboys (Mon)
08:15:00 PM
ESPN
11/10/20
at New York Jets
01:00:00 PM
FOX
BYE
11/24/20
at Chicago Bears
01:00:00 PM
FOX
12/01/20
Green Bay Packers
01:00:00 PM
FOX
12/09/20
at Philadelphia Eagles (Mon)
08:15:00 PM
ESPN
12/15/20
Miami Dolphins
01:00:00 PM
CBS
12/22/20
at Washington Redskins
01:00:00 PM
FOX
12/29/20
Philadelphia Eagles
01:00:00 PM
FOX
WASHINGTON REDSKINS
ET
TV
09/08/20
at Philadelphia Eagles
01:00:00 PM
FOX
09/15/20
Dallas Cowboys
01:00:00 PM
FOX
09/23/20
Chicago Bears (Mon)
08:15:00 PM
ESPN
09/29/20
at New York Giants
01:00:00 PM
FOX
10/06/20
New England Patriots
01:00:00 PM
CBS
10/13/20
at Miami Dolphins
01:00:00 PM
FOX
10/20/20
San Francisco 49ers
01:00:00 PM
FOX
10/24/20
at Minnesota Vikings (Thu)
08:20:00 PM
FOX/NFLN/AMAZON**
11/03/20
at Buffalo Bills
01:00:00 PM
FOX
BYE
11/17/20
New York Jets
01:00:00 PM
CBS
11/24/20
Detroit Lions
01:00:00 PM
FOX
12/01/20
at Carolina Panthers
01:00:00 PM
CBS
12/08/20
at Green Bay Packers
01:00:00 PM
FOX
12/15/20
Philadelphia Eagles
01:00:00 PM
FOX
12/22/20
New York Giants
01:00:00 PM
FOX
12/29/20
at Dallas Cowboys
01:00:00 PM
FOX
NFC North
CHICAGO BEARS
CT
TV
09/05/20
Green Bay Packers (Thu)
07:20:00 PM
NBC
09/15/20
at Denver Broncos
03:25:00 PM
FOX
09/23/20
at Washington Redskins (Mon)
07:15:00 PM
ESPN
09/29/20
Minnesota Vikings
03:25:00 PM
CBS
10/06/20
at Oakland Raiders (London)
12:00:00 PM
FOX
BYE
10/20/20
New Orleans Saints
03:25:00 PM
FOX
10/27/20
Los Angeles Chargers
12:00:00 PM
FOX
11/03/20
at Philadelphia Eagles
12:00:00 PM
FOX
11/10/20
Detroit Lions
12:00:00 PM
CBS
11/17/20
at Los Angeles Rams*
07:20:00 PM
NBC
11/24/20
New York Giants
12:00:00 PM
FOX
11/28/20
at Detroit Lions (Thanksgiving)
11:30:00 AM
FOX
12/05/20
Dallas Cowboys (Thu)
07:20:00 PM
FOX/NFLN/AMAZON**
12/15/20
at Green Bay Packers
12:00:00 PM
FOX
12/22/20
Kansas City Chiefs*
07:20:00 PM
NBC
12/29/20
at Minnesota Vikings
12:00:00 PM
FOX
GREEN BAY PACKERS
CT
TV
09/05/20
at Chicago Bears (Thu)
07:20:00 PM
NBC
09/15/20
Minnesota Vikings
12:00:00 PM
FOX
09/22/20
Denver Broncos
12:00:00 PM
FOX
09/26/20
Philadelphia Eagles (Thu)
07:20:00 PM
FOX/NFLN/aMAZON**
10/06/20
at Dallas Cowboys
03:25:00 PM
FOX
10/14/20
Detroit Lions (Mon)
07:15:00 PM
ESPN
10/20/20
Oakland Raiders
12:00:00 PM
CBS
10/27/20
at Kansas City Chiefs*
07:20:00 PM
NBC
11/03/20
at Los Angeles Chargers
03:25:00 PM
CBS
11/10/20
Carolina Panthers
12:00:00 PM
FOX
BYE
11/24/20
at San Francisco 49ers
03:25:00 PM
FOX
12/01/20
at New York Giants
12:00:00 PM
FOX
12/08/20
Washington Redskins
12:00:00 PM
FOX
12/15/20
Chicago Bears
12:00:00 PM
FOX
12/23/20
at Minnesota Vikings (Mon)
07:15:00 PM
ESPN
12/29/20
at Detroit Lions
12:00:00 PM
FOX
DETROIT LIONS
ET
TV
09/08/20
at Arizona Cardinals
04:25:00 PM
FOX
09/15/20
Los Angeles Chargers
01:00:00 PM
CBS
09/22/20
at Philadelphia Eagles
01:00:00 PM
FOX
09/29/20
Kansas City Chiefs
01:00:00 PM
FOX
BYE
10/14/20
at Green Bay Packers (Mon)
08:15:00 PM
ESPN
10/20/20
Minnesota Vikings
01:00:00 PM
FOX
10/27/20
New York Giants
01:00:00 PM
FOX
11/03/20
at Oakland Raiders
04:05:00 PM
FOX
11/10/20
at Chicago Bears
01:00:00 PM
CBS
11/17/20
Dallas Cowboys
01:00:00 PM
FOX
11/24/20
at Washington Redskins
01:00:00 PM
FOX
11/28/20
Chicago Bears (Thanksgiving)
12:30:00 PM
FOX
12/08/20
at Minnesota Vikings
01:00:00 PM
FOX
12/15/20
Tampa Bay Buccaneers
01:00:00 PM
FOX
Dec. 21 or 22
at Denver Broncos
TBD
TBD
12/29/20
Green Bay Packers
01:00:00 PM
FOX
MINNESOTA VIKINGS
CT
TV
09/08/20
Atlanta Falcons
12:00:00 PM
FOX
09/15/20
at Green Bay Packers
12:00:00 PM
FOX
09/22/20
Oakland Raiders
12:00:00 PM
FOX
09/29/20
at Chicago Bears
03:25:00 PM
CBS
10/06/20
at New York Giants
12:00:00 PM
FOX
10/13/20
Philadelphia Eagles
12:00:00 PM
FOX
10/20/20
at Detroit Lions
12:00:00 PM
FOX
10/24/20
Washington Redskins (Thu)
07:20:00 PM
FOX/NFLN/AMAZON**
11/03/20
at Kansas City Chiefs
12:00:00 PM
FOX
11/10/20
at Dallas Cowboys*
07:20:00 PM
NBC
11/17/20
Denver Broncos
12:00:00 PM
CBS
BYE
12/02/20
at Seattle Seahawks (Mon)
07:15:00 PM
ESPN
12/08/20
Detroit Lions
12:00:00 PM
FOX
12/15/20
at Los Angeles Chargers*
07:20:00 PM
NBC
12/23/20
Green Bay Packers (Mon)
07:15:00 PM
ESPN
12/29/20
Chicago Bears
12:00:00 PM
FOX
NFC South
ATLANTA FALCONS
ET
TV
09/08/20
at Minnesota Vikings
01:00:00 PM
FOX
09/15/20
Philadelphia Eagles
08:20:00 PM
NBC
09/22/20
at Indianapolis Colts
01:00:00 PM
CBS
09/29/20
Tennessee Titans
01:00:00 PM
CBS
10/06/20
at Houston Texans
01:00:00 PM
FOX
10/13/20
at Arizona Cardinals
04:05:00 PM
FOX
10/20/20
Los Angeles Rams
01:00:00 PM
FOX
10/27/20
Seattle Seahawks
01:00:00 PM
FOX
BYE
11/10/20
at New Orleans Saints
01:00:00 PM
FOX
11/17/20
at Carolina Panthers
01:00:00 PM
FOX
11/24/20
Tampa Bay Buccaneers
01:00:00 PM
FOX
11/28/20
New Orleans Saints (Thanksgiving)
08:20:00 PM
NBC
12/08/20
Carolina Panthers
01:00:00 PM
FOX
12/15/20
at San Francisco 49ers
04:25:00 PM
FOX
12/22/20
Jacksonville Jaguars
01:00:00 PM
FOX
12/29/20
at Tampa Bay Buccaneers
01:00:00 PM
FOX
NEW ORLEANS SAINTS
CT
TV
09/09/20
Houston Texans (Mon)
06:10:00 PM
ESPN
09/15/20
at Los Angeles Rams
03:25:00 PM
FOX
09/22/20
at Seattle Seahawks
03:25:00 PM
CBS
09/29/20
Dallas Cowboys
07:20:00 PM
NBC
10/06/20
Tampa Bay Buccaneers
12:00:00 PM
FOX
10/13/20
at Jacksonville Jaguars
12:00:00 PM
CBS
10/20/20
at Chicago Bears
03:25:00 PM
FOX
10/27/20
Arizona Cardinals
12:00:00 PM
CBS
BYE
11/10/20
Atlanta Falcons
12:00:00 PM
FOX
11/17/20
at Tampa Bay Buccaneers
12:00:00 PM
FOX
11/24/20
Carolina Panthers
12:00:00 PM
FOX
11/28/20
at Atlanta Falcons (Thanksgiving)
07:20:00 PM
NBC
12/08/20
San Francisco 49ers
12:00:00 PM
FOX
12/16/20
Indianapolis Colts (Mon)
07:15:00 PM
ESPN
12/22/20
at Tennessee Titans
12:00:00 PM
FOX
12/29/20
at Carolina Panthers
12:00:00 PM
FOX
CAROLINA PANTHERS
ET
TV
09/08/20
Los Angeles Rams
01:00:00 PM
FOX
09/12/20
Tampa Bay Buccaneers (Thu)
08:20:00 PM
NFLN
09/22/20
at Arizona Cardinals
04:05:00 PM
FOX
09/29/20
at Houston Texans
01:00:00 PM
FOX
10/06/20
Jacksonville Jaguars
01:00:00 PM
CBS
10/13/20
at Tampa Bay Buccaneers (London)
09:30:00 AM
NFLN
BYE
10/27/20
at San Francisco 49ers
04:05:00 PM
FOX
11/03/20
Tennessee Titans
01:00:00 PM
CBS
11/10/20
at Green Bay Packers
01:00:00 PM
FOX
11/17/20
Atlanta Falcons
01:00:00 PM
FOX
11/24/20
at New Orleans Saints
01:00:00 PM
FOX
12/01/20
Washington Redskins
01:00:00 PM
CBS
12/08/20
at Atlanta Falcons
01:00:00 PM
FOX
12/15/20
Seattle Seahawks
01:00:00 PM
FOX
12/22/20
at Indianapolis Colts
01:00:00 PM
FOX
12/29/20
New Orleans Saints
01:00:00 PM
FOX
TAMPA BAY BUCCANEERS
ET
TV
09/08/20
San Francisco 49ers
04:25:00 PM
FOX
09/12/20
at Carolina Panthers (Thu)
08:20:00 PM
NFLN
09/22/20
New York Giants
04:05:00 PM
FOX
09/29/20
at Los Angeles Rams
04:05:00 PM
FOX
10/06/20
at New Orleans Saints
01:00:00 PM
FOX
10/13/20
Carolina Panthers (London)
09:30:00 AM
NFLN
BYE
10/27/20
at Tennessee Titans
01:00:00 PM
FOX
11/03/20
at Seattle Seahawks
04:05:00 PM
FOX
11/10/20
Arizona Cardinals
01:00:00 PM
FOX
11/17/20
New Orleans Saints
01:00:00 PM
FOX
11/24/20
at Atlanta Falcons
01:00:00 PM
FOX
12/01/20
at Jacksonville Jaguars
01:00:00 PM
FOX
12/08/20
Indianapolis Colts
01:00:00 PM
CBS
12/15/20
at Detroit Lions
01:00:00 PM
FOX
Dec. 21 or 22
Houston Texans
TBD
TBD
12/29/20
Atlanta Falcons
01:00:00 PM
FOX
NFC West
ARIZONA CARDINALS
MST
TV
09/08/20
Detroit Lions
01:25:00 PM
FOX
09/15/20
at Baltimore Ravens
10:00:00 AM
FOX
09/22/20
Carolina Panthers
01:05:00 PM
FOX
09/29/20
Seattle Seahawks
01:05:00 PM
FOX
10/06/20
at Cincinnati Bengals
10:00:00 AM
FOX
10/13/20
Atlanta Falcons
01:05:00 PM
FOX
10/20/20
at New York Giants
10:00:00 AM
FOX
10/27/20
at New Orleans Saints
10:00:00 AM
CBS
10/31/20
San Francisco 49ers (Thu)
05:20:00 PM
FOX/NFLN/AMAZON**
11/10/20
at Tampa Bay Buccaneers
11:00:00 AM
FOX
11/17/20
at San Francisco 49ers
02:05:00 PM
FOX
BYE
12/01/20
Los Angeles Rams
02:05:00 PM
FOX
12/08/20
Pittsburgh Steelers
02:25:00 PM
CBS
12/15/20
Cleveland Browns
02:05:00 PM
CBS
12/22/20
at Seattle Seahawks
02:25:00 PM
FOX
12/29/20
at Los Angeles Rams
02:25:00 PM
FOX
SAN FRANCISCO 49ERS
PT
TV
09/08/20
at Tampa Bay Buccaneers
01:25:00 PM
FOX
09/15/20
at Cincinnati Bengals
10:00:00 AM
FOX
09/22/20
Pittsburgh Steelers
01:25:00 PM
CBS
BYE
10/07/20
Cleveland Browns (Mon)
05:15:00 PM
ESPN
10/13/20
at Los Angeles Rams
01:05:00 PM
FOX
10/20/20
at Washington Redskins
10:00:00 AM
FOX
10/27/20
Carolina Panthers
01:05:00 PM
FOX
10/31/20
at Arizona Cardinals (Thu)
05:20:00 PM
FOX/NFLN/AMAZON**
11/11/20
Seattle Seahawks (Mon)
05:15:00 PM
ESPN
11/17/20
Arizona Cardinals
01:05:00 PM
FOX
11/24/20
Green Bay Packers
01:25:00 PM
FOX
12/01/20
at Baltimore Ravens
10:00:00 AM
FOX
12/08/20
at New Orleans Saints
10:00:00 AM
FOX
12/15/20
Atlanta Falcons
01:25:00 PM
FOX
Dec. 21 or 22
Los Angeles Rams
TBD
TBD
12/29/20
at Seattle Seahawks
01:25:00 PM
FOX
LOS ANGELES RAMS
PT
TV
09/08/20
at Carolina Panthers
10:00:00 AM
FOX
09/15/20
New Orleans Saints
01:25:00 PM
FOX
09/22/20
at Cleveland Browns
05:20:00 PM
NBC
09/29/20
Tampa Bay Buccaneers
01:05:00 PM
FOX
10/03/20
at Seattle Seahawks (Thu)
05:20:00 PM
FOX/NFLN/AMAZON**
10/13/20
San Francisco 49ers
01:05:00 PM
FOX
10/20/20
at Atlanta Falcons
10:00:00 AM
FOX
10/27/20
Cincinnati Bengals (London)
10:00:00 AM
CBS
BYE
11/10/20
at Pittsburgh Steelers
01:25:00 PM
FOX
11/17/20
Chicago Bears*
05:20:00 PM
NBC
11/25/20
Baltimore Ravens (Mon)
05:15:00 PM
ESPN
12/01/20
at Arizona Cardinals
01:05:00 PM
FOX
12/08/20
Seattle Seahawks*
05:20:00 PM
NBC
12/15/20
at Dallas Cowboys
01:25:00 PM
FOX
Dec. 21 or 22
at San Francisco 49ers
TBD
TBD
12/29/20
Arizona Cardinals
01:25:00 PM
FOX
SEATTLE SEAHAWKS
PT
TV
09/08/20
Cincinnati Bengals
01:05:00 PM
CBS
09/15/20
at Pittsburgh Steelers
10:00:00 AM
FOX
09/22/20
New Orleans Saints
01:25:00 PM
CBS
09/29/20
at Arizona Cardinals
01:05:00 PM
FOX
10/03/20
Los Angeles Rams (Thu)
05:20:00 PM
FOX/NFLN/AMAZON**
10/13/20
at Cleveland Browns
10:00:00 AM
FOX
10/20/20
Baltimore Ravens
01:25:00 PM
FOX
10/27/20
at Atlanta Falcons
10:00:00 AM
FOX
11/03/20
Tampa Bay Buccaneers
01:05:00 PM
FOX
11/11/20
at San Francisco 49ers (Mon)
05:15:00 PM
ESPN
BYE
11/24/20
at Philadelphia Eagles*
05:20:00 PM
NBC
12/02/20
Minnesota Vikings (Mon)
05:15:00 PM
ESPN
12/08/20
at Los Angeles Rams*
05:20:00 PM
NBC
12/15/20
at Carolina Panthers
10:00:00 AM
FOX
12/22/20
Arizona Cardinals
01:25:00 PM
FOX
12/29/20
San Francisco 49ers
01:25:00 PM
FOX
AFC East
BUFFALO BILLS
ET
TV
09/08/20
at New York Jets
01:00:00 PM
CBS
09/15/20
at New York Giants
01:00:00 PM
CBS
09/22/20
Cincinnati Bengals
01:00:00 PM
CBS
09/29/20
New England Patriots
01:00:00 PM
CBS
10/06/20
at Tennessee Titans
01:00:00 PM
CBS
BYE
10/20/20
Miami Dolphins
01:00:00 PM
CBS
10/27/20
Philadelphia Eagles
01:00:00 PM
FOX
11/03/20
Washington Redskins
01:00:00 PM
FOX
11/10/20
at Cleveland Browns
01:00:00 PM
CBS
11/17/20
at Miami Dolphins
01:00:00 PM
CBS
11/24/20
Denver Broncos
01:00:00 PM
CBS
11/28/20
at Dallas Cowboys (Thanksgiving)
04:30:00 PM
CBS
12/08/20
Baltimore Ravens
01:00:00 PM
CBS
12/15/20
at Pittsburgh Steelers
01:00:00 PM
CBS
Dec. 21 or 22
at New England Patriots
TBD
TBD
12/29/20
New York Jets
01:00:00 PM
CBS
NEW ENGLAND PATRIOTS
ET
TV
09/08/20
Pittsburgh Steelers
08:20:00 PM
NBC
09/15/20
at Miami Dolphins
01:00:00 PM
CBS
09/22/20
New York Jets
01:00:00 PM
CBS
09/29/20
at Buffalo Bills
01:00:00 PM
CBS
10/06/20
at Washington Redskins
01:00:00 PM
CBS
10/10/20
New York Giants (Thu)
08:20:00 PM
FOX/NFLN/AMAZON**
10/21/20
at New York Jets (Mon)
08:15:00 PM
ESPN
10/27/20
Cleveland Browns
04:25:00 PM
CBS
11/03/20
at Baltimore Ravens*
08:20:00 PM
NBC
BYE
11/17/20
at Philadelphia Eagles
04:25:00 PM
CBS
11/24/20
Dallas Cowboys
04:25:00 PM
FOX
12/01/20
at Houston Texans*
08:20:00 PM
NBC
12/08/20
Kansas City Chiefs
04:25:00 PM
CBS
12/15/20
at Cincinnati Bengals
01:00:00 PM
CBS
Dec. 21 or 22
Buffalo Bills
TBD
TBD
12/29/20
Miami Dolphins
01:00:00 PM
CBS
MIAMI DOLPHINS
ET
TV
09/08/20
Baltimore Ravens
01:00:00 PM
CBS
09/15/20
New England Patriots
01:00:00 PM
CBS
09/22/20
at Dallas Cowboys
01:00:00 PM
FOX
09/29/20
Los Angeles Chargers
01:00:00 PM
CBS
BYE
10/13/20
Washington Redskins
01:00:00 PM
FOX
10/20/20
at Buffalo Bills
01:00:00 PM
CBS
10/28/20
at Pittsburgh Steelers (Mon)
08:15:00 PM
ESPN
11/03/20
New York Jets
01:00:00 PM
CBS
11/10/20
at Indianapolis Colts
04:05:00 PM
CBS
11/17/20
Buffalo Bills
01:00:00 PM
CBS
11/24/20
at Cleveland Browns
01:00:00 PM
CBS
12/01/20
Philadelphia Eagles
01:00:00 PM
FOX
12/08/20
at New York Jets
01:00:00 PM
CBS
12/15/20
at New York Giants
01:00:00 PM
CBS
12/22/20
Cincinnati Bengals
01:00:00 PM
CBS
12/29/20
at New England Patriots
01:00:00 PM
CBS
NEW YORK JETS
ET
TV
09/08/20
Buffalo Bills
01:00:00 PM
CBS
09/16/20
Cleveland Browns (Mon)
08:15:00 PM
ESPN
09/22/20
at New England Patriots
01:00:00 PM
CBS
BYE
10/06/20
at Philadelphia Eagles
01:00:00 PM
CBS
10/13/20
Dallas Cowboys
04:25:00 PM
CBS
10/21/20
New England Patriots (Mon)
08:15:00 PM
ESPN
10/27/20
at Jacksonville Jaguars
01:00:00 PM
CBS
11/03/20
at Miami Dolphins
01:00:00 PM
CBS
11/10/20
New York Giants
01:00:00 PM
FOX
11/17/20
at Washington Redskins
01:00:00 PM
CBS
11/24/20
Oakland Raiders
01:00:00 PM
CBS
12/01/20
at Cincinnati Bengals
01:00:00 PM
CBS
12/08/20
Miami Dolphins
01:00:00 PM
CBS
12/12/20
at Baltimore Ravens (Thu)
08:20:00 PM
FOX/NFLN/AMAZON**
12/22/20
Pittsburgh Steelers
01:00:00 PM
CBS
12/29/20
at Buffalo Bills
01:00:00 PM
CBS
AFC North
BALTIMORE RAVENS
ET
TV
09/08/20
at Miami Dolphins
01:00:00 PM
CBS
09/15/20
Arizona Cardinals
01:00:00 PM
FOX
09/22/20
at Kansas City Chiefs
01:00:00 PM
CBS
09/29/20
Cleveland Browns
01:00:00 PM
CBS
10/06/20
at Pittsburgh Steelers
01:00:00 PM
CBS
10/13/20
Cincinnati Bengals
01:00:00 PM
CBS
10/20/20
at Seattle Seahawks
04:25:00 PM
FOX
BYE
11/03/20
New England Patriots*
08:20:00 PM
NBC
11/10/20
at Cincinnati Bengals
01:00:00 PM
CBS
11/17/20
Houston Texans
01:00:00 PM
CBS
11/25/20
at Los Angeles Rams (Mon)
08:15:00 PM
ESPN
12/01/20
San Francisco 49ers
01:00:00 PM
FOX
12/08/20
at Buffalo Bills
01:00:00 PM
CBS
12/12/20
New York Jets (Thu)
08:20:00 PM
FOX/NFLN/AMAZON**
12/22/20
at Cleveland Browns
01:00:00 PM
CBS
12/29/20
Pittsburgh Steelers
01:00:00 PM
CBS
CLEVELAND BROWNS
ET
TV
09/08/20
Tennessee Titans
01:00:00 PM
CBS
09/16/20
at New York Jets (Mon)
08:15:00 PM
ESPN
09/22/20
Los Angeles Rams
08:20:00 PM
NBC
09/29/20
at Baltimore Ravens
01:00:00 PM
CBS
10/07/20
at San Francisco 49ers (Mon)
08:15:00 PM
ESPN
10/13/20
Seattle Seahawks
01:00:00 PM
FOX
BYE
10/27/20
at New England Patriots
04:25:00 PM
CBS
11/03/20
at Denver Broncos
04:25:00 PM
CBS
11/10/20
Buffalo Bills
01:00:00 PM
CBS
11/14/20
Pittsburgh Steelers (Thu)
08:20:00 PM
FOX/NFLN/AMAZON**
11/24/20
Miami Dolphins
01:00:00 PM
CBS
12/01/20
at Pittsburgh Steelers
04:25:00 PM
CBS
12/08/20
Cincinnati Bengals
01:00:00 PM
CBS
12/15/20
at Arizona Cardinals
04:05:00 PM
CBS
12/22/20
Baltimore Ravens
01:00:00 PM
CBS
12/29/20
at Cincinnati Bengals
01:00:00 PM
CBS
CINCINNATI BENGALS
ET
TV
09/08/20
at Seattle Seahawks
04:05:00 PM
CBS
09/15/20
San Francisco 49ers
01:00:00 PM
FOX
09/22/20
at Buffalo Bills
01:00:00 PM
CBS
09/30/20
at Pittsburgh Steelers (Mon)
08:15:00 PM
ESPN
10/06/20
Arizona Cardinals
01:00:00 PM
FOX
10/13/20
at Baltimore Ravens
01:00:00 PM
CBS
10/20/20
Jacksonville Jaguars
01:00:00 PM
CBS
10/27/20
at Los Angeles Rams (London)
01:00:00 PM
CBS
BYE
11/10/20
Baltimore Ravens
01:00:00 PM
CBS
11/17/20
at Oakland Raiders
04:25:00 PM
CBS
11/24/20
Pittsburgh Steelers
01:00:00 PM
CBS
12/01/20
New York Jets
01:00:00 PM
CBS
12/08/20
at Cleveland Browns
01:00:00 PM
CBS
12/15/20
New England Patriots
01:00:00 PM
CBS
12/22/20
at Miami Dolphins
01:00:00 PM
CBS
12/29/20
Cleveland Browns
01:00:00 PM
CBS
PITTSBURGH STEELERS
ET
TV
09/08/20
at New England Patriots
08:20:00 PM
NBC
09/15/20
Seattle Seahawks
01:00:00 PM
FOX
09/22/20
at San Francisco 49ers
04:25:00 PM
CBS
09/30/20
Cincinnati Bengals (Mon)
08:15:00 PM
ESPN
10/06/20
Baltimore Ravens
01:00:00 PM
CBS
10/13/20
at Los Angeles Chargers*
08:20:00 PM
NBC
BYE
10/28/20
Miami Dolphins (Mon)
08:15:00 PM
ESPN
11/03/20
Indianapolis Colts
01:00:00 PM
CBS
11/10/20
Los Angeles Rams
04:25:00 PM
FOX
11/14/20
at Cleveland Browns (Thu)
08:20:00 PM
FOX/NFLN/AMAZON**
11/24/20
at Cincinnati Bengals
01:00:00 PM
CBS
12/01/20
Cleveland Browns
04:25:00 PM
CBS
12/08/20
at Arizona Cardinals
04:25:00 PM
CBS
12/15/20
Buffalo Bills
01:00:00 PM
CBS
12/22/20
at New York Jets
01:00:00 PM
CBS
12/29/20
at Baltimore Ravens
01:00:00 PM
CBS
AFC South
HOUSTON TEXANS
CT
TV
09/09/20
at New Orleans Saints (Mon)
06:10:00 PM
ESPN
09/15/20
Jacksonville Jaguars
12:00:00 PM
CBS
09/22/20
at Los Angeles Chargers
03:25:00 PM
CBS
09/29/20
Carolina Panthers
12:00:00 PM
FOX
10/06/20
Atlanta Falcons
12:00:00 PM
FOX
10/13/20
at Kansas City Chiefs
12:00:00 PM
CBS
10/20/20
at Indianapolis Colts
12:00:00 PM
CBS
10/27/20
Oakland Raiders
12:00:00 PM
CBS
11/03/20
at Jacksonville Jaguars (London)
08:30:00 AM
NFLN
BYE
11/17/20
at Baltimore Ravens
12:00:00 PM
CBS
11/21/20
Indianapolis Colts (Thu)
07:20:00 PM
FOX/NFLN/AMAZON**
12/01/20
New England Patriots*
07:20:00 PM
NBC
12/08/20
Denver Broncos
12:00:00 PM
CBS
12/15/20
at Tennessee Titans
12:00:00 PM
CBS
Dec. 21 or 22
at Tampa Bay Buccaneers
TBD
TBD
12/29/20
Tennessee Titans
12:00:00 PM
CBS
JACKSONVILLE JAGUARS
ET
TV
09/08/20
Kansas City Chiefs
01:00:00 PM
CBS
09/15/20
at Houston Texans
01:00:00 PM
CBS
09/19/20
Tennessee Titans (Thu)
08:20:00 PM
NFLN
09/29/20
at Denver Broncos
04:25:00 PM
CBS
10/06/20
at Carolina Panthers
01:00:00 PM
CBS
10/13/20
New Orleans Saints
01:00:00 PM
CBS
10/20/20
at Cincinnati Bengals
01:00:00 PM
CBS
10/27/20
New York Jets
01:00:00 PM
CBS
11/03/20
Houston Texans (London)
09:30:00 AM
NFLN
BYE
11/17/20
at Indianapolis Colts
01:00:00 PM
CBS
11/24/20
at Tennessee Titans
04:05:00 PM
CBS
12/01/20
Tampa Bay Buccaneers
01:00:00 PM
FOX
12/08/20
Los Angeles Chargers
04:05:00 PM
FOX
12/15/20
at Oakland Raiders
04:05:00 PM
CBS
12/22/20
at Atlanta Falcons
01:00:00 PM
FOX
12/29/20
Indianapolis Colts
01:00:00 PM
CBS
INDIANAPOLIS COLTS
ET
TV
09/08/20
at Los Angeles Chargers
04:05:00 PM
CBS
09/15/20
at Tennessee Titans
01:00:00 PM
CBS
09/22/20
Atlanta Falcons
01:00:00 PM
CBS
09/29/20
Oakland Raiders
01:00:00 PM
CBS
10/06/20
at Kansas City Chiefs*
08:20:00 PM
NBC
BYE
10/20/20
Houston Texans
01:00:00 PM
CBS
10/27/20
Denver Broncos
04:25:00 PM
CBS
11/03/20
at Pittsburgh Steelers
01:00:00 PM
CBS
11/10/20
Miami Dolphins
04:05:00 PM
CBS
11/17/20
Jacksonville Jaguars
01:00:00 PM
CBS
11/21/20
at Houston Texans (Thu)
08:20:00 PM
FOX/NFLN/AMAZON**
12/01/20
Tennessee Titans
01:00:00 PM
CBS
12/08/20
at Tampa Bay Buccaneers
01:00:00 PM
CBS
12/16/20
at New Orleans Saints (Mon)
08:15:00 PM
ESPN
12/22/20
Carolina Panthers
01:00:00 PM
FOX
12/29/20
at Jacksonville Jaguars
01:00:00 PM
CBS
TENNESSEE TITANS
CT
TV
09/08/20
at Cleveland Browns
12:00:00 PM
CBS
09/15/20
Indianapolis Colts
12:00:00 PM
CBS
09/19/20
at Jacksonville Jaguars (Thu)
07:20:00 PM
NFLN
09/29/20
at Atlanta Falcons
12:00:00 PM
CBS
10/06/20
Buffalo Bills
12:00:00 PM
CBS
10/13/20
at Denver Broncos
03:25:00 PM
CBS
10/20/20
Los Angeles Chargers
03:05:00 PM
CBS
10/27/20
Tampa Bay Buccaneers
12:00:00 PM
FOX
11/03/20
at Carolina Panthers
12:00:00 PM
CBS
11/10/20
Kansas City Chiefs
12:00:00 PM
CBS
BYE
11/24/20
Jacksonville Jaguars
03:05:00 PM
CBS
12/01/20
at Indianapolis Colts
12:00:00 PM
CBS
12/08/20
at Oakland Raiders
03:25:00 PM
CBS
12/15/20
Houston Texans
12:00:00 PM
CBS
12/22/20
New Orleans Saints
12:00:00 PM
FOX
12/29/20
at Houston Texans
12:00:00 PM
CBS
AFC West
DENVER BRONCOS
MT
TV
09/09/20
at Oakland Raiders (Mon)
08:20:00 PM
ESPN
09/15/20
Chicago Bears
02:25:00 PM
FOX
09/22/20
at Green Bay Packers
11:00:00 AM
FOX
09/29/20
Jacksonville Jaguars
02:25:00 PM
CBS
10/06/20
at Los Angeles Chargers
02:05:00 PM
CBS
10/13/20
Tennessee Titans
02:25:00 PM
CBS
10/17/20
Kansas City Chiefs (Thu)
06:20:00 PM
FOX/NFLN/AMAZON**
10/27/20
at Indianapolis Colts
02:25:00 PM
CBS
11/03/20
Cleveland Browns
02:25:00 PM
CBS
BYE
11/17/20
at Minnesota Vikings
11:00:00 AM
CBS
11/24/20
at Buffalo Bills
11:00:00 AM
CBS
12/01/20
Los Angeles Chargers
02:25:00 PM
CBS
12/08/20
at Houston Texans
11:00:00 AM
CBS
12/15/20
at Kansas City Chiefs
11:00:00 AM
CBS
Dec. 21 or 22
Detroit Lions
TBD
TBD
12/29/20
Oakland Raiders
02:25:00 PM
CBS
OAKLAND RAIDERS
PT
TV
09/09/20
Denver Broncos (Mon)
07:20:00 PM
ESPN
09/15/20
Kansas City Chiefs
01:05:00 PM
CBS
09/22/20
at Minnesota Vikings
10:00:00 AM
FOX
09/29/20
at Indianapolis Colts
10:00:00 AM
CBS
10/06/20
Chicago Bears (London)
10:00:00 AM
FOX
BYE
10/20/20
at Green Bay Packers
10:00:00 AM
CBS
10/27/20
at Houston Texans
10:00:00 AM
CBS
11/03/20
Detroit Lions
01:05:00 PM
FOX
11/07/20
Los Angeles Chargers (Thu)
05:20:00 PM
FOX/NFLN/AMAZON**
11/17/20
Cincinnati Bengals
01:25:00 PM
CBS
11/24/20
at New York Jets
10:00:00 AM
CBS
12/01/20
at Kansas City Chiefs
10:00:00 AM
CBS
12/08/20
Tennessee Titans
01:25:00 PM
CBS
12/15/20
Jacksonville Jaguars
01:05:00 PM
CBS
Dec. 21 or 22
at Los Angeles Chargers
TBD
TBD
12/29/20
at Denver Broncos
01:25:00 PM
CBS
KANSAS CITY CHIEFS
CT
TV
09/08/20
at Jacksonville Jaguars
12:00:00 PM
CBS
09/15/20
at Oakland Raiders
03:05:00 PM
CBS
09/22/20
Baltimore Ravens
12:00:00 PM
CBS
09/29/20
at Detroit Lions
12:00:00 PM
FOX
10/06/20
Indianapolis Colts*
07:20:00 PM
NBC
10/13/20
Houston Texans
12:00:00 PM
CBS
10/17/20
at Denver Broncos (Thu)
07:20:00 PM
FOX/NFLN/AMAZON**
10/27/20
Green Bay Packers*
07:20:00 PM
NBC
11/03/20
Minnesota Vikings
12:00:00 PM
FOX
11/10/20
at Tennessee Titans
12:00:00 PM
CBS
11/18/20
at Los Angeles Chargers (Mexico)
07:15:00 PM
ESPN
BYE
12/01/20
Oakland Raiders
12:00:00 PM
CBS
12/08/20
at New England Patriots
03:25:00 PM
CBS
12/15/20
Denver Broncos
12:00:00 PM
CBS
12/22/20
at Chicago Bears*
07:20:00 PM
NBC
12/29/20
Los Angeles Chargers
12:00:00 PM
CBS
LOS ANGELES CHARGERS
PT
TV
09/08/20
Indianapolis Colts
01:05:00 PM
CBS
09/15/20
at Detroit Lions
10:00:00 AM
CBS
09/22/20
Houston Texans
01:25:00 PM
CBS
09/29/20
at Miami Dolphins
10:00:00 AM
CBS
10/06/20
Denver Broncos
01:05:00 PM
CBS
10/13/20
Pittsburgh Steelers*
05:20:00 PM
NBC
10/20/20
at Tennessee Titans
01:05:00 PM
CBS
10/27/20
at Chicago Bears
10:00:00 AM
FOX
11/03/20
Green Bay Packers
01:25:00 PM
CBS
11/07/20
at Oakland Raiders (Thu)
05:20:00 PM
FOX/NFLN/AMAZON**
11/18/20
Kansas City Chiefs (Mexico)
05:15:00 PM
ESPN
BYE
12/01/20
at Denver Broncos
01:25:00 PM
CBS
12/08/20
at Jacksonville Jaguars
01:05:00 PM
FOX
12/15/20
Minnesota Vikings*
05:20:00 PM
NBC
Dec. 21 or 22
Oakland Raiders
TBD
TBD
12/29/20
at Kansas City Chiefs
10:00:00 AM
CBS