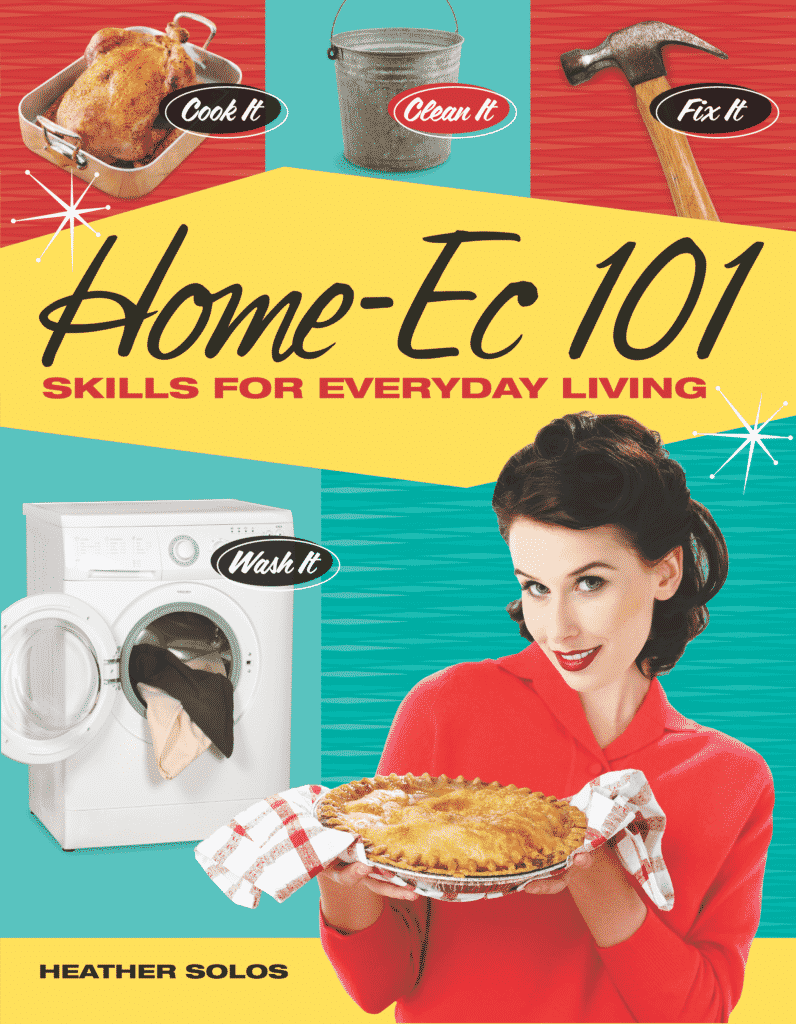 About the book
Whether it's cleaning grout, stocking a pantry, reducing a recipe, dealing with chocolate in the carpet or retrieving jewelry dropped down the drain, Home-Ec 101 will help readers feel confident in managing the domestic challenges of everyday life.
The information will be easy to use and written with the same witty style and attitude readers love on the blog, home-ec101.com. Charts, tips, sidebars and "Dear Home Ec 101" letters cover all the details readers need to know to keep their homes clean and in good repair.
About the Author
Heather Solos is a former chef, a blogger-turned-author, and a royal pain in the butt. Ten years in the restaurant industry gave Heather the tools she needed to found Home-Ec101.com. Her years in the kitchen inspired her love of food, and the low pay taught her more than she ever wanted to know about living on a budget.
On the Internet, she is charming, witty, and can answer household questions with the greatest of ease. In public, she's a little shy and happiest at the nerd's table riffing on web tech and shiny toys over beer and nachos.
At home in the Lowcountry of South Carolina, she's busy with four kids and a patient husband who doesn't seem to mind living in a test kitchen where food must be photographed before it is served. Visit her blog at www.home-ec101.com.
Review
Wow! What a book. A lot of the information in the book is available in various mediums but who wants to go searching when you can just pick up this book. After you've read the book once, make sure you go through and read EVERY footnote. Seriously, they might hint towards the authors age but they are hilarious.
I, also, love the questions and stories that are shared about the good and bad things that happened while learning these everyday skills. One of the stories, Cleaning a Scorched Pan (pg 174), hit close to home because just the other day, Tim had a similar issue scorching a pan and we had loads of trouble cleaning it. I wish we had the advice provided in this book. But thankfully, we have the advice now.
I was over the moon when I hit the menu planning section because it even included a few sample weekly menus along with some great tips to get started. Tim and I have recently ventured into the menu planning arena and have been pleasantly surprised at how we feel already knowing what we're having for food each day. We've slipped and missed days or forgotten to plan which shows us how chaotic meal time is when we don't know what we're having to eat.
Where To Buy
Pick up your copy of Home-Ec 101: Skills for Everyday Living – Cook it, Clean it, Fix it, Wash it from your local library, request it on Paperback Swap, or buy a copy on Amazon.
Disclosure: This post brought to you by One2One Network. Our family received product for free in exchange for an honest, unbiased review. This post may contain affiliate links. All opinions are 100% mine.