After spending months trying to find a reasonably priced dollhouse
that wasn't covered in pink and frills, we broke down and just bought one. It is three stories high, came with a handful of furniture and has an elevator cause you know all houses have those nowadays. There's even a balcony on the third floor.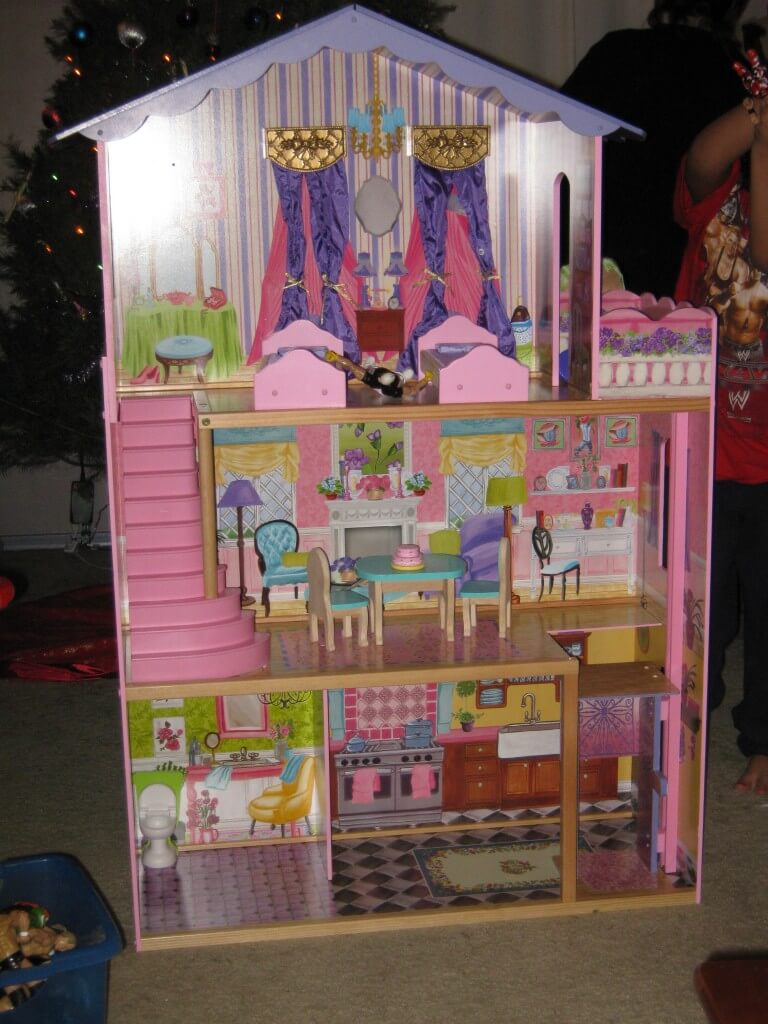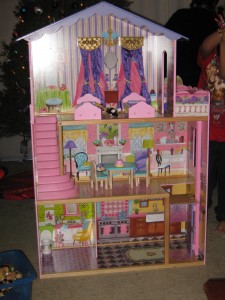 The boys have had it for more than a year now. Their action figures certainly need a home to rest up between battles. The Teenage Mutant Ninja Turtles called it home for a while and Spider-man was even known to drop by and rest up after battling evil.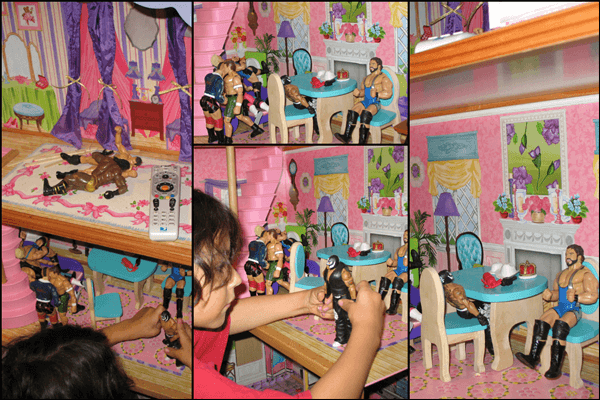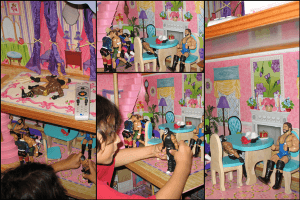 Currently, it is being rented by a group of WWE Superstars who surely know how to throw a fantastic party. I don't think you have lived until you walk into a room, look into a dollhouse and see an action figure sitting on a toilet. But I'll spare you the photo because you have to see it in person to get the full shocking experience.