I've decided to try out a food/recipe meme to see if this will work better for sharing recipes. I'll share a favorite recipe each Monday. It may be something we recently had on our menu or just a family favorite. I've already shared our Chicken Alfredo recipe and a semi-swedish meatball recipe and a few others. At the end of the recipe, I will also share our weekly meal plan which just may give you a glimpse into next weeks Mouthwatering Monday. So here we go… This week I thought I'd share a few recipes that we keep in our everyday recipe binder which is also home to our weekly menu.
Due to our new recipe format, some of these recipes have been moved to individual pages.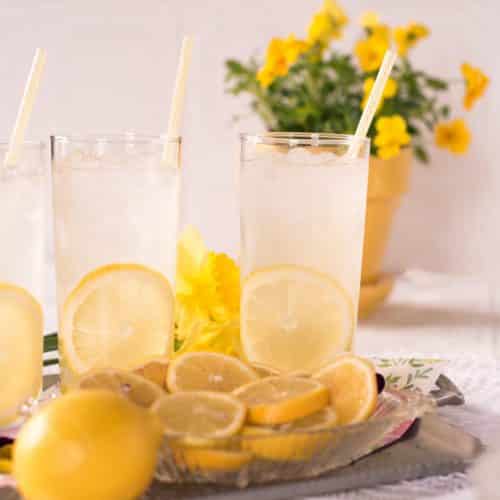 Lemonade
Lemonade is a summer favorite. This recipe is easy to make even if you don't have fresh lemons.
Ingredients
2.5

cups

Splenda®

2.5

cups

lemon juice

10

cups

water
Instructions
Mix all ingredients in a one gallon container.

Serve over ice.
Notes
If you prefer using sugar, dissolve 2.5 cups sugar into 2.5 cups of boiling water to make a sugar syrup. Once cooled, combine with lemon juice and remaining water (7.5 cups).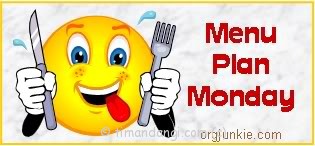 Weekly Menu
Lunch:
Mo – Leftovers
Tu – Mac n cheese
We – Super Nachos
Th – Leftovers
Fr – Unplanned
Sa – Unplanned
Su – Unplanned
Dinner:
Mo – Sloppy Joes, fries
Tu – Burritos (Beef and Bean)
We – Chicken Alfredo, salad
Th – Fried Chicken, baked beans, corn
Fr – Pasta, salad
Sa – Unplanned
Su – Unplanned