Sunday night, we went to see a local WWE event. It was originally scheduled as a RAW house show but changed to a Supershow when the Smackdown event was cancelled due to weather issues. As usual, we purchase our WWE attire from the WWEShop prior to the event and we make our posters a few nights in advance.
Bouts
Battle Royal (Participants JTG, Skip "Ryback" Sheffield, Epico, Primo, Drew McIntyre, Santino Marella, Sheamus, Kofi Kingston, David Otunga, Mason Ryan, R-Truth and Alex Riley)
Battle Royal Winner vs. Cody Rhodes (Intercontinental Championship match)
Jack Swagger vs. R Truth
Kelly Kelly and Eve vs Beth Phoenix and Natalya Hart (special guest referrer Brie Bella)
Ted DiBiase Jr. vs. Wade Barrett
Big Show vs. Daniel Bryan (Heavyweight Championship match)
John Cena vs. Kane
CM Punk vs. The Miz (WWE Championship match)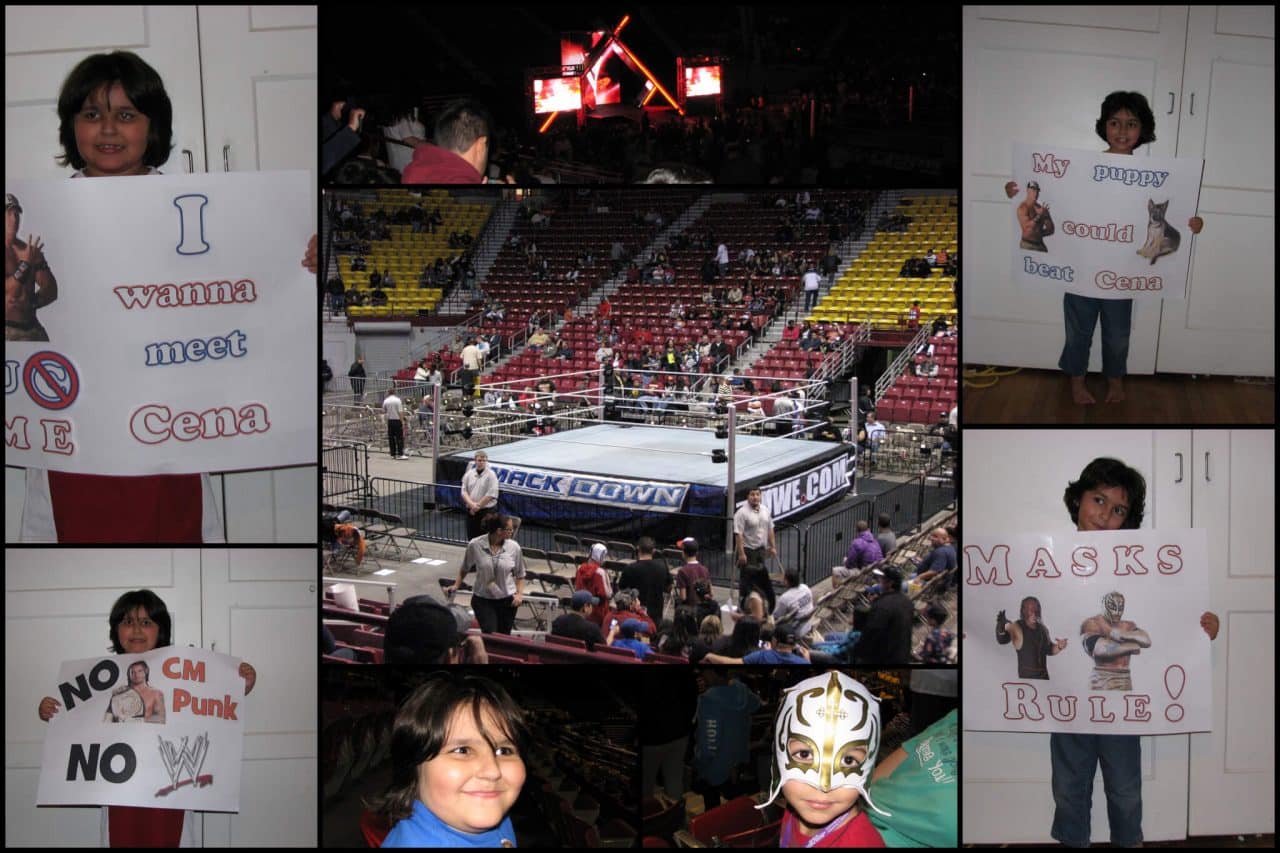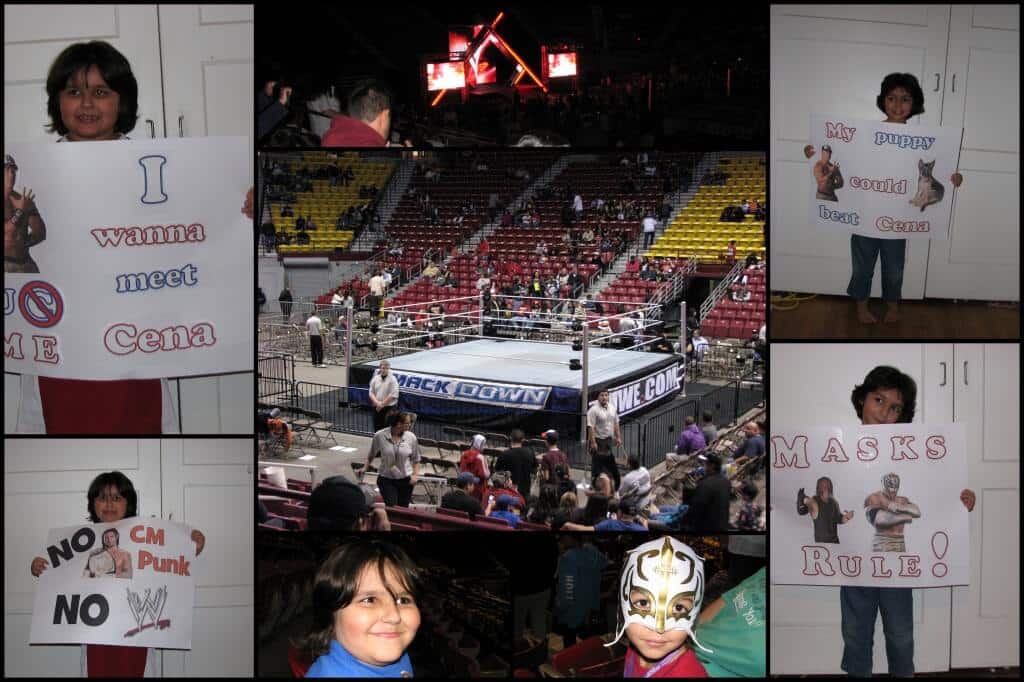 The battle royal was finished fairly quick. Sheamus came out the victor after eliminating David Otunga.
Shortly after Sheamus was announced as the winner Cody Rhodes music hit and he came out to start the Intercontinental Championship match.
Sheamus was disqualified for not releasing Cody when Cody was caught in the ropes.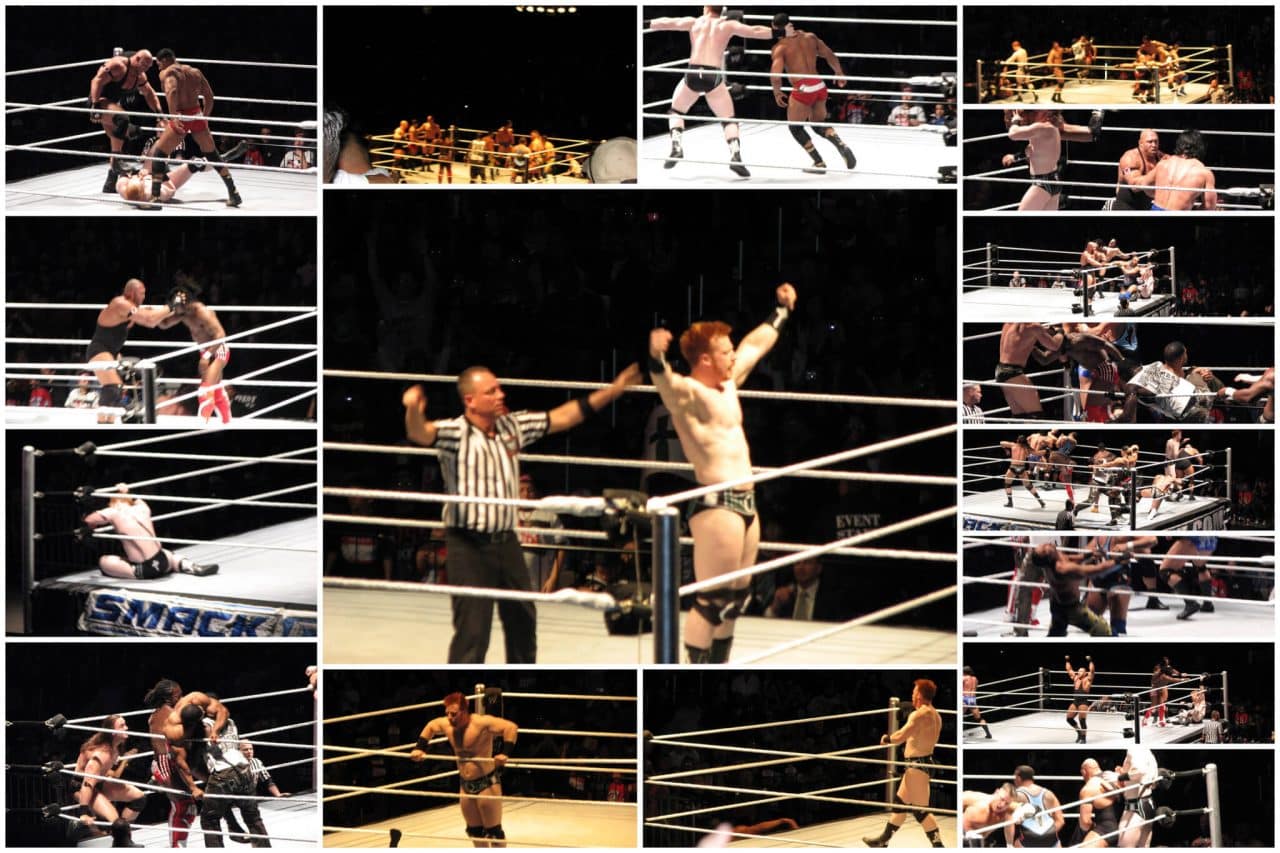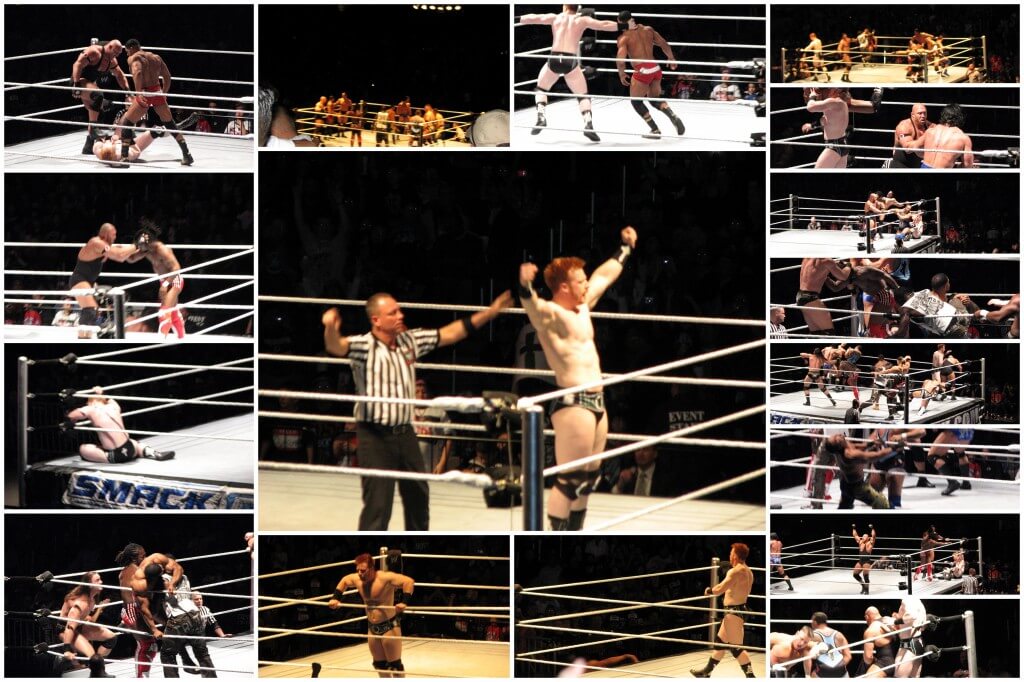 Jack Swagger came out with Vickie Guerrero. They challenged anyone to come out and fight Swagger. R-Truth came out and ended up being Swagger but Otunga came ringside to declare it a non sanctioned match and that Swagger was still champion.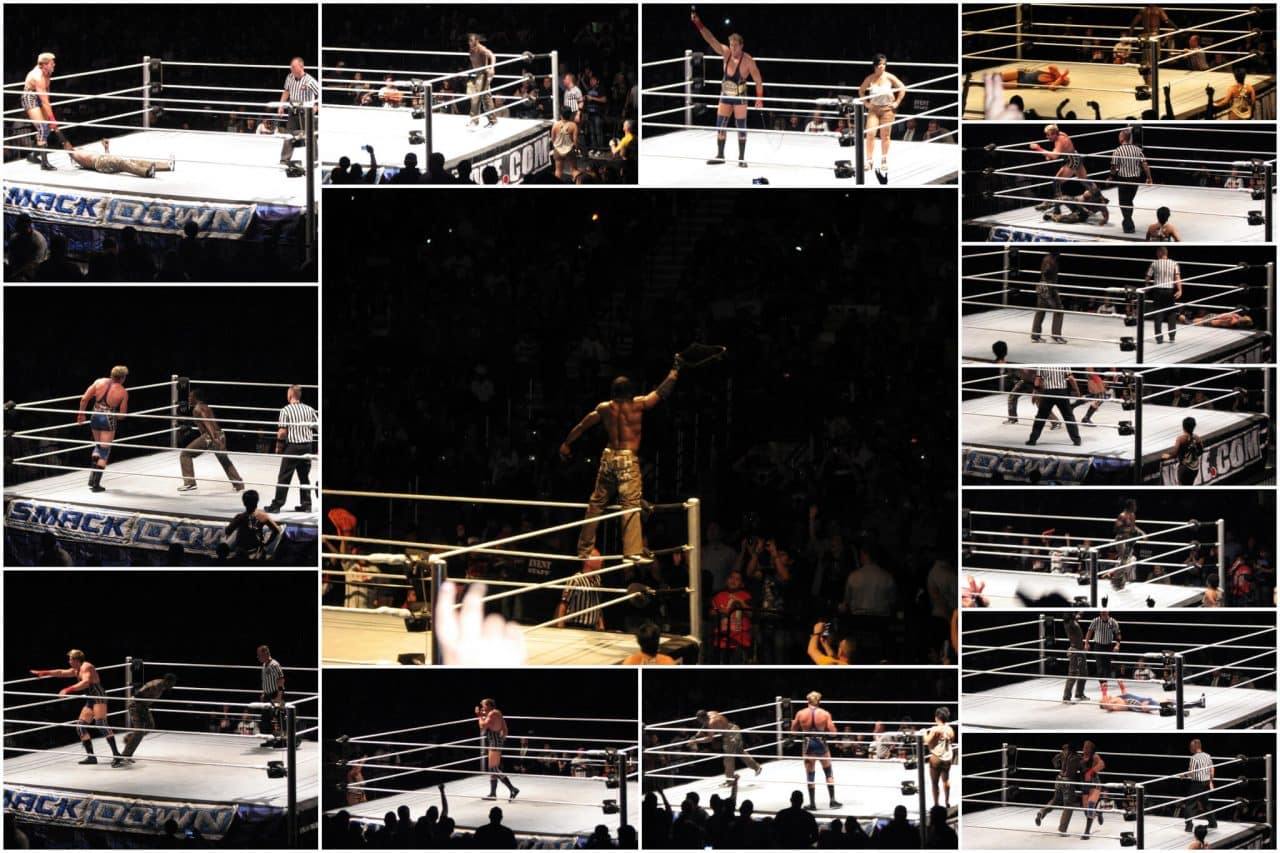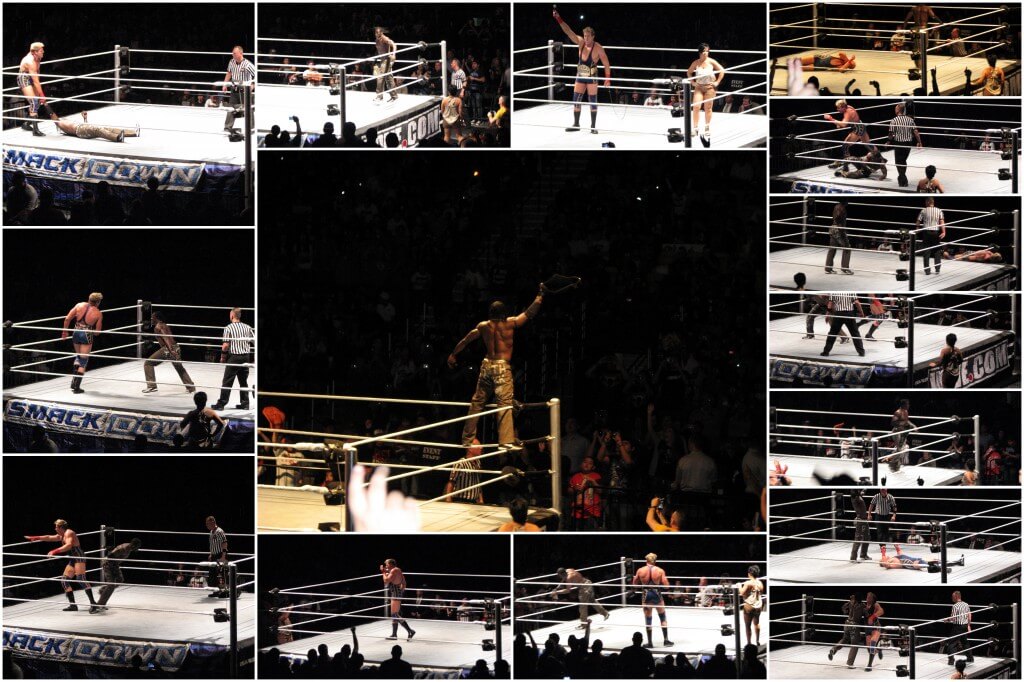 The next match was a divas bout with special referee Brie Bella between Beth Phoenix and Natalya against Kelly Kelly and Eve. This was a quick match and Kelly Kelly pinned Natalya for the win.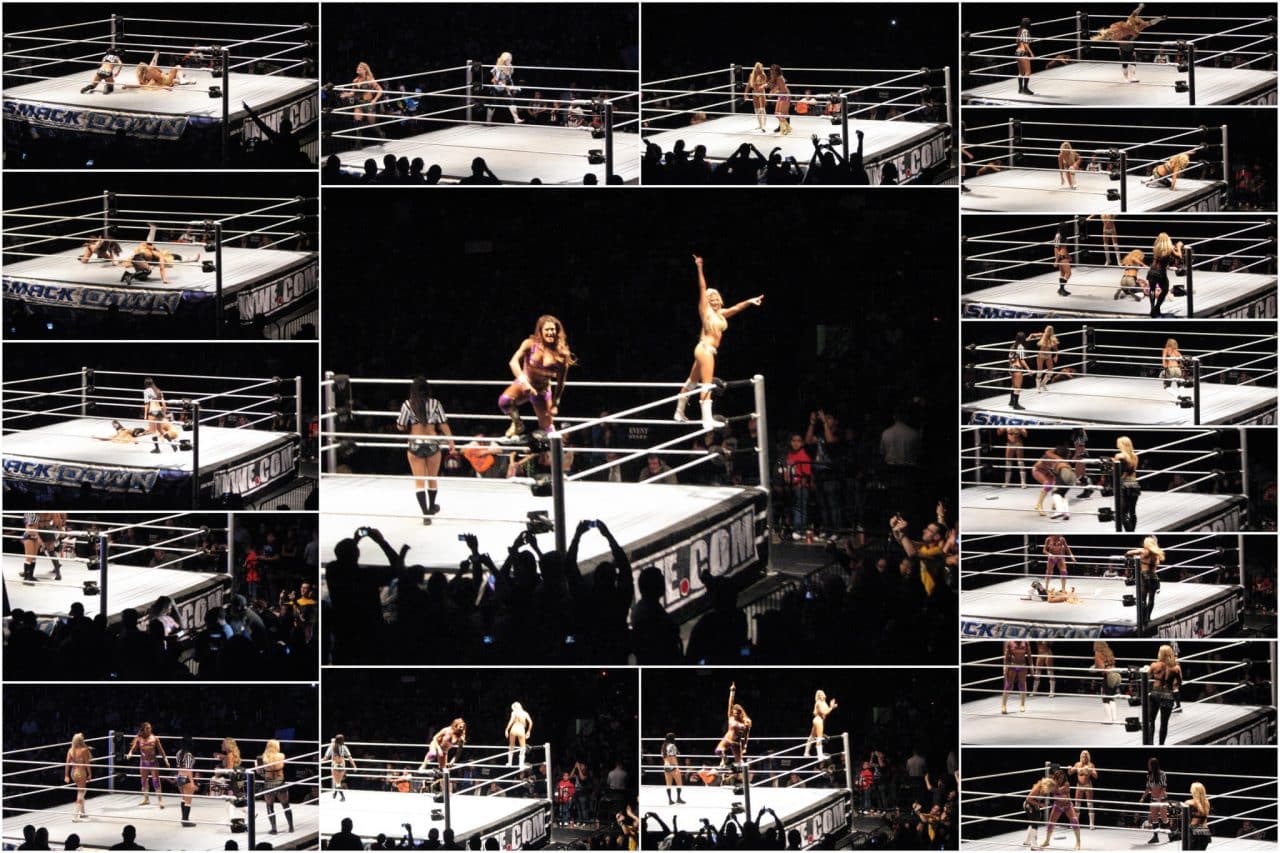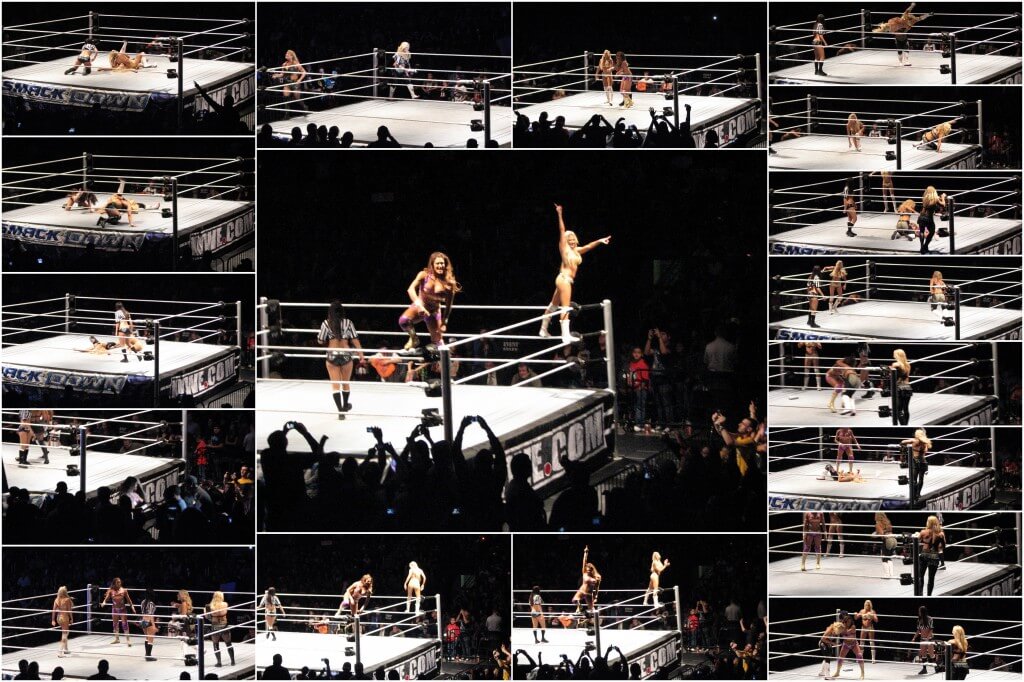 Wade Barrett came out on how he destroyed Randy Orton in December and he has been out of action since. Ted DiBiase came out and just stood at the ramp when Randy Orton's music hit. Barrett. Kofi, Primo, Epico, JTG and Santino came down to the ring to try to separate Orton and Barrett. Everyone received a RKO except Santino.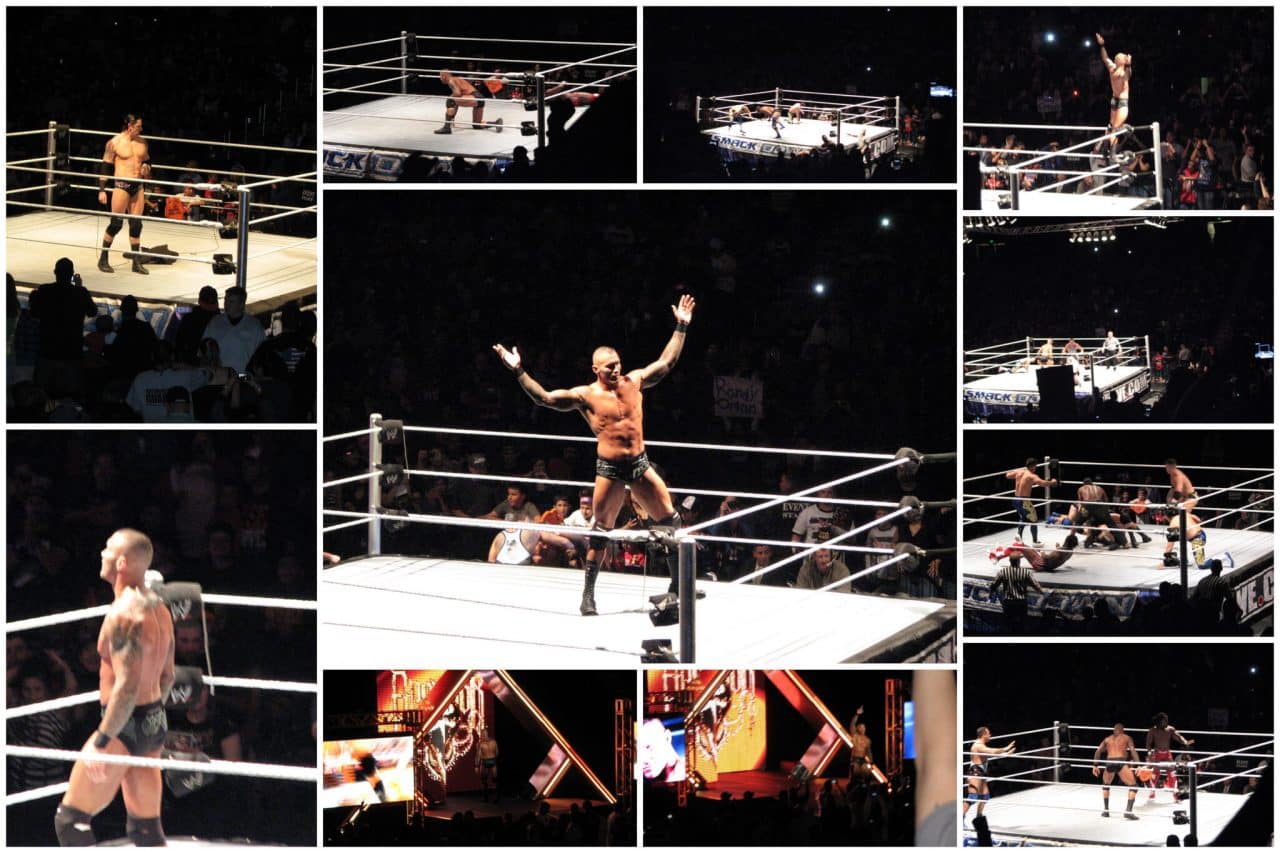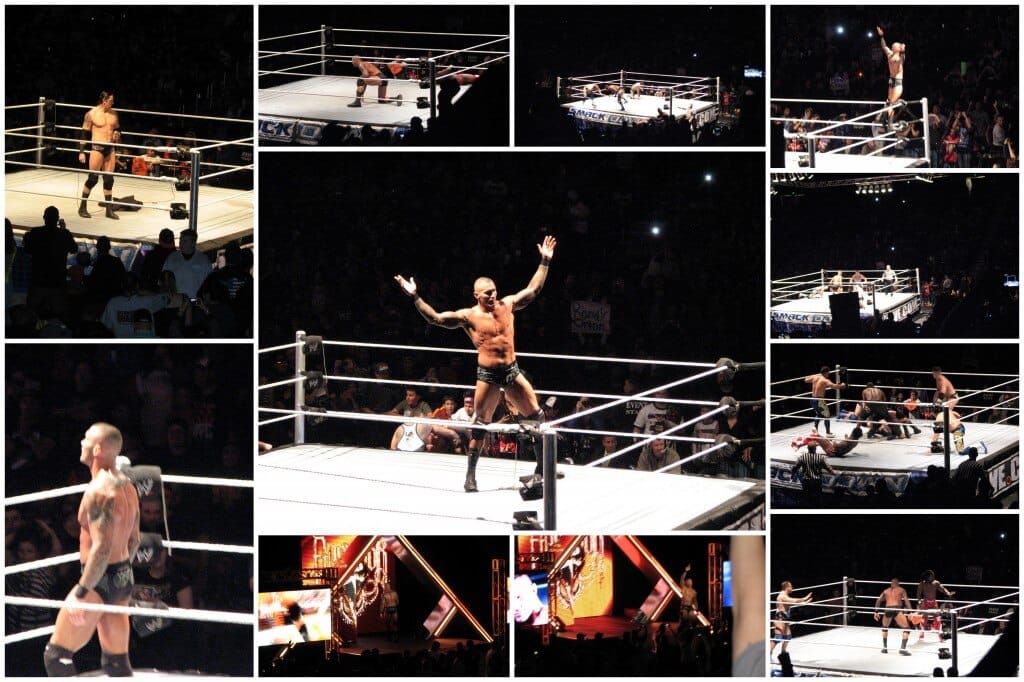 Big Show took on Daniel Bryan for the World Heavyweight Championship. Big Show won via disqualification but the title belt can only transfer upon a pin fall or submission so Daniel Bryan retains the World Heavyweight Championship.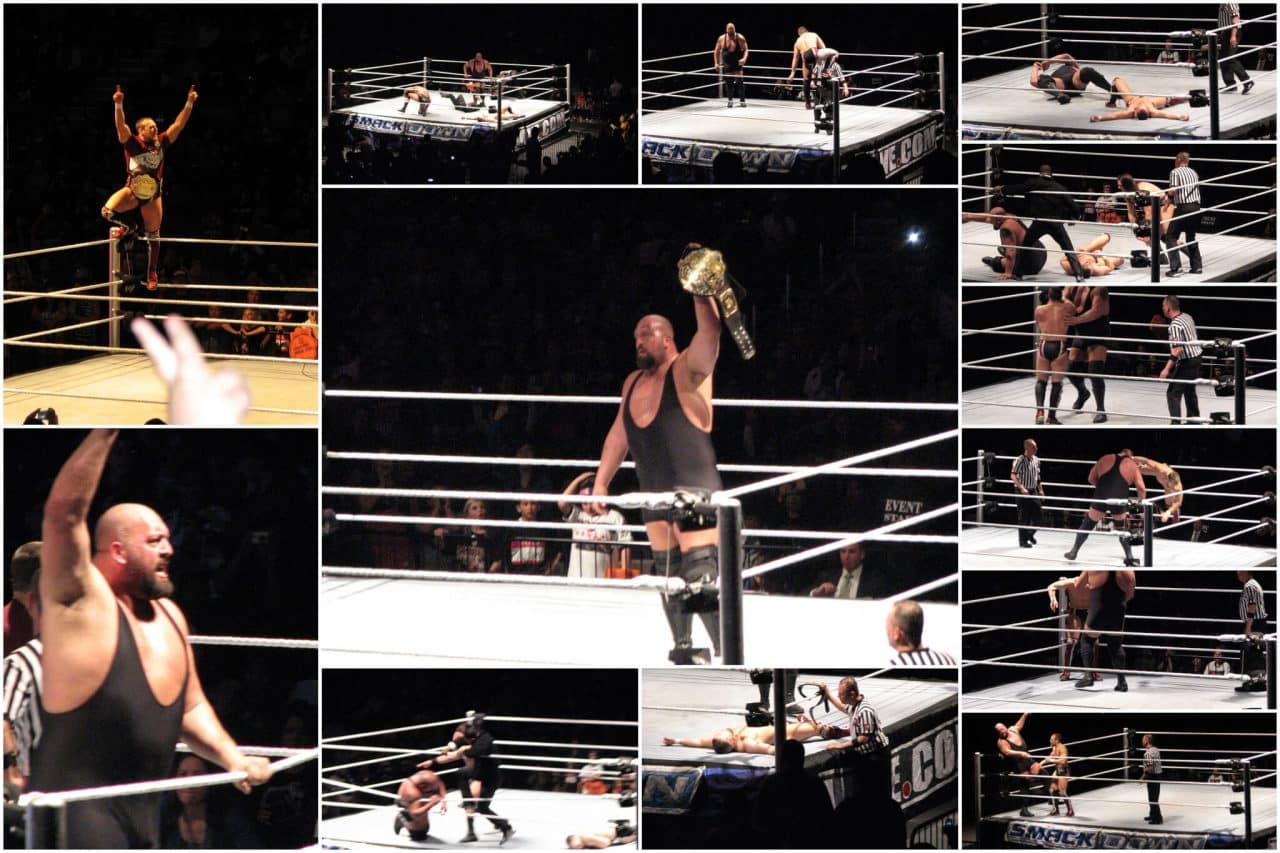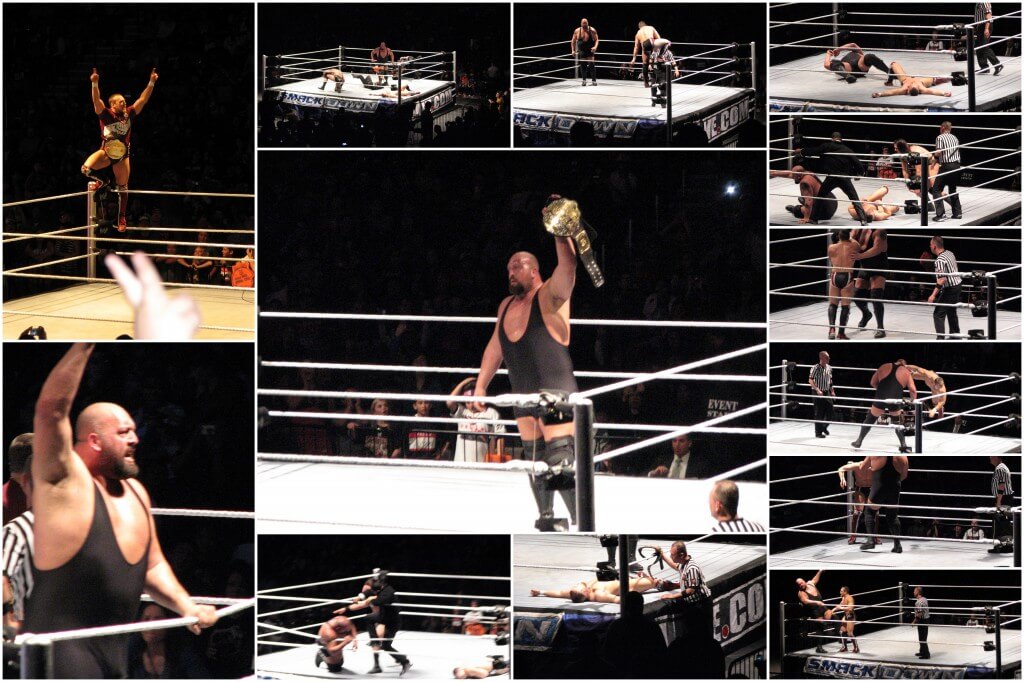 Kane and Cena were up next. This was a decent match surprisingly. Kane dominated the entire match and ended up being disqualified when Kane hit Cena with a steel chair. The crowd was into this match and was pretty evenly split with two chants. "Let's Go Cena" and "Cena Sucks". Kane almost left the stage area but returned to beat on Cena some more when Cena hit him with the Attitude Adjustment. Kane carried Cena well throughout the match.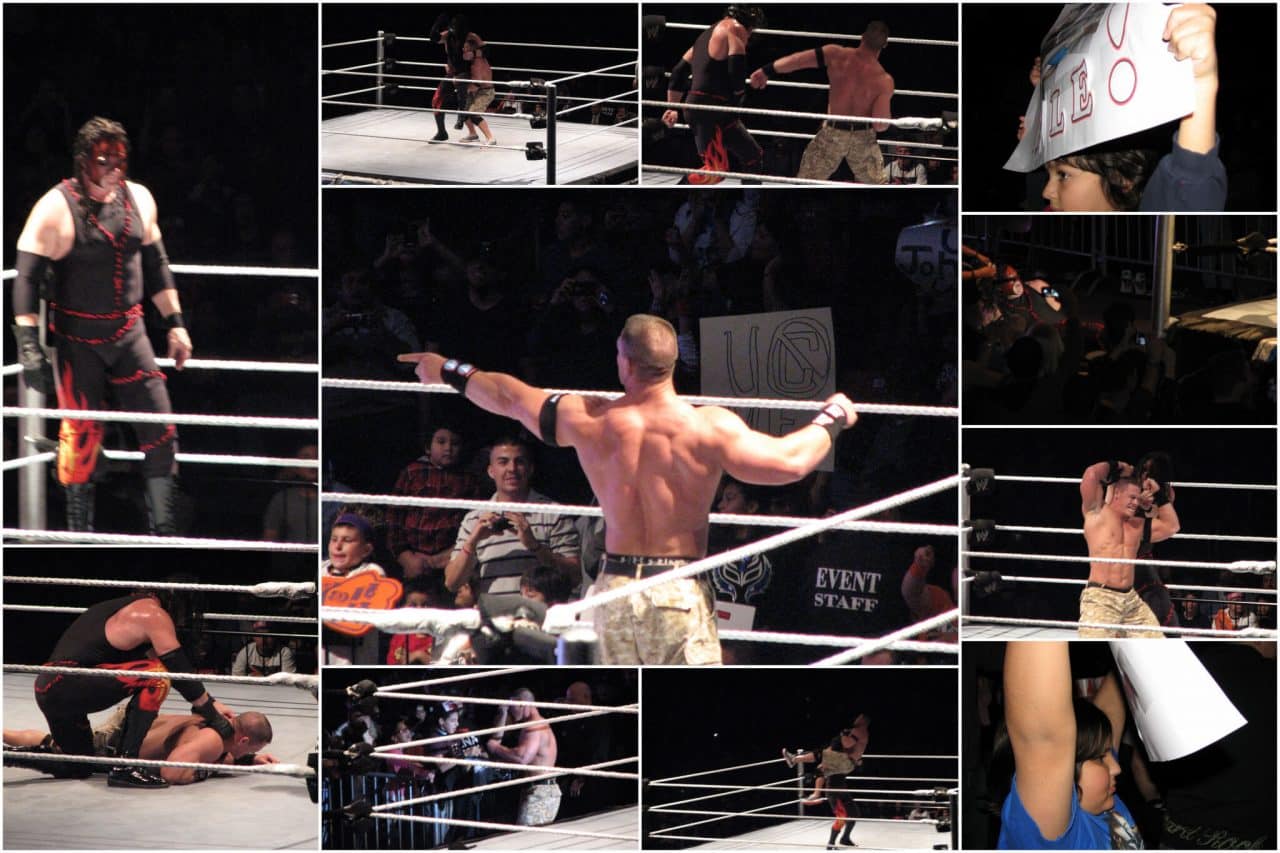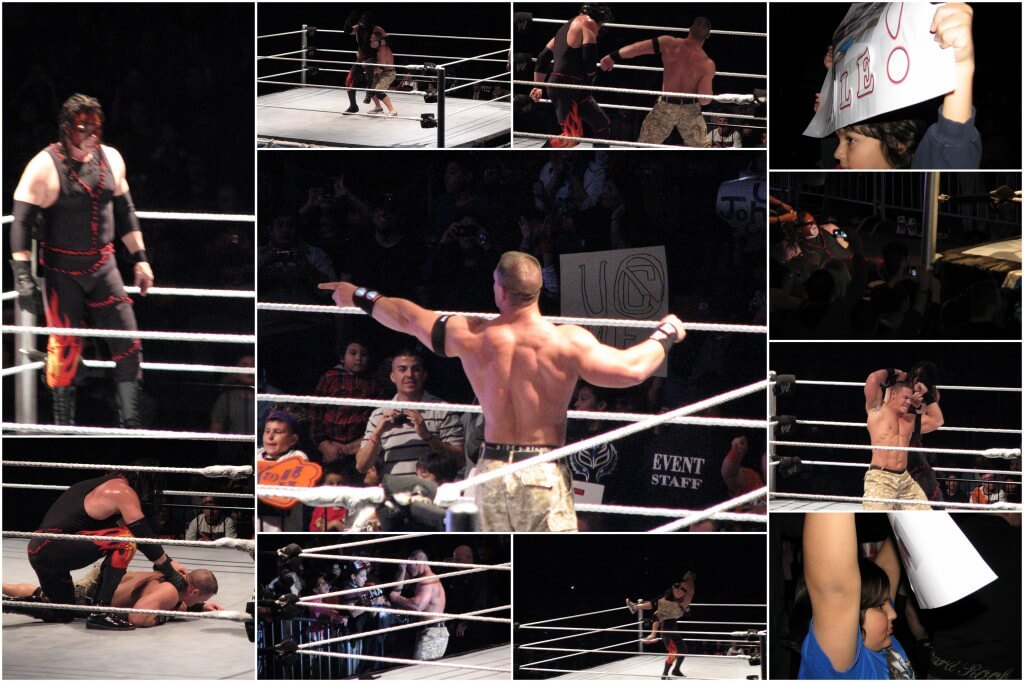 The main event was next between The Miz and CM Punk. The crowd was really for Punk on this one. Even Little T who used to be a Miz fan turned against him and was for Punk. Punk hit Miz with the GTS for the pinfall. Punk stayed ringside signing autographs for over 20 minutes after the show.