We've all had our fair share of bad days. As parents, it's our job to help our little ones learn how to cope with bad days. Not sure how to teach a tiny human how to act like a grown up? We certainly didn't but thankfully we found a book, which then spent years as bathroom reading material, about a boy and his terrible, horrible, no good, very bad day. It's funny. It's upbeat. It's life.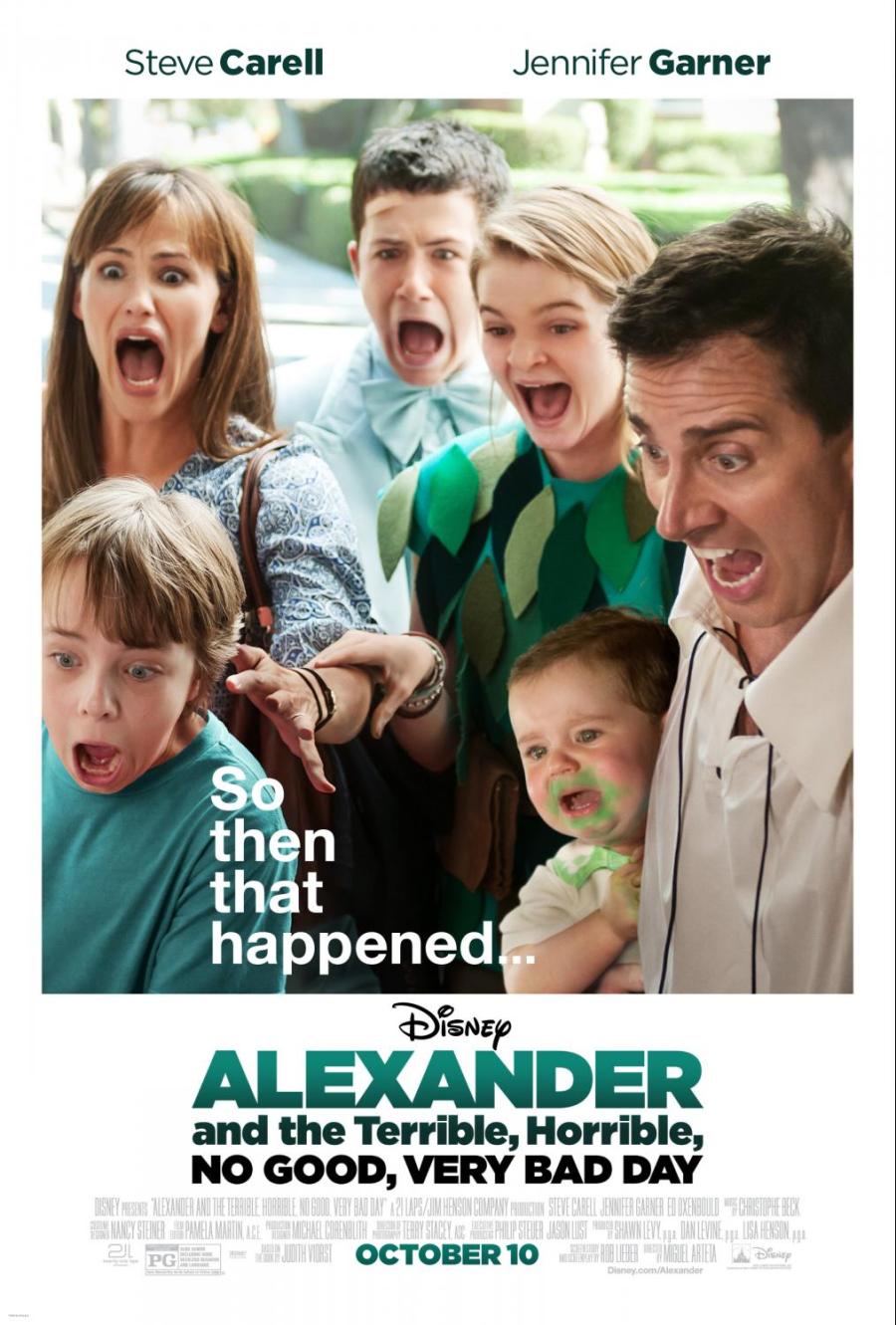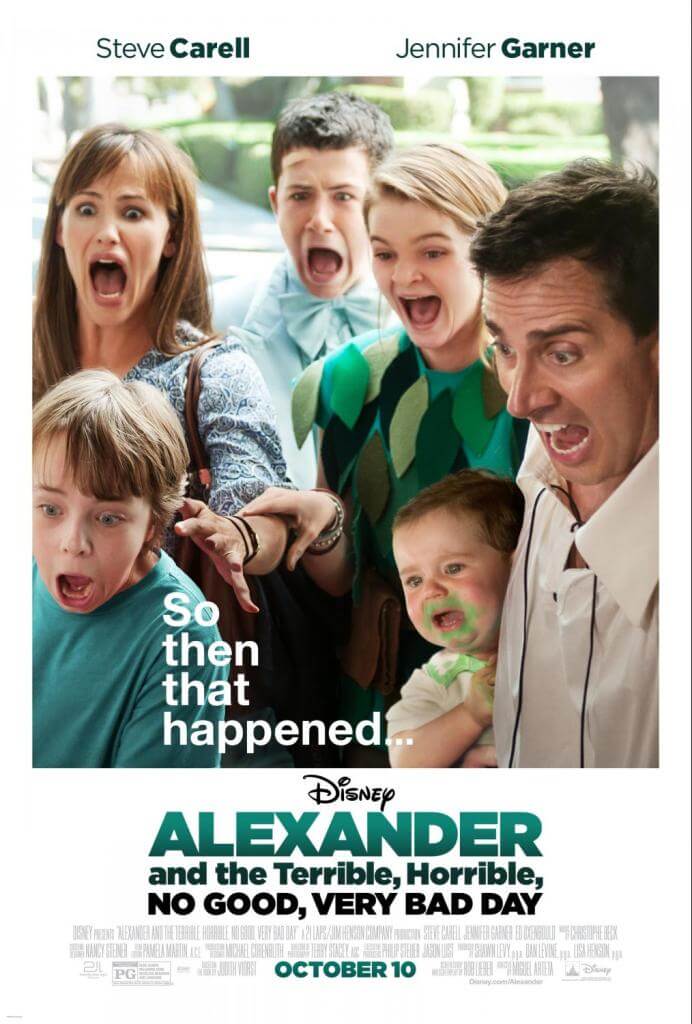 This movie follows the exploits of 11-year-old Alexander (Ed Oxenbould) as he experiences the most terrible and horrible day of his young life—a day that begins with gum stuck in his hair, followed by one calamity after another. But when Alexander tells his upbeat family about the misadventures of his disastrous day, he finds little sympathy and begins to wonder if bad things only happen to him. He soon learns that he's not alone when his mom (Jennifer Garner), dad (Steve Carell), brother (Dylan Minnette) and sister (Kerris Dorsey) all find themselves living through their own terrible, horrible, no good, very bad day. Anyone who says there is no such thing as a bad day just hasn't had one.
Earlier this year, we heard rumors of the book coming to the big screen and we're thrilled when Disney invited us to a screening last weekend. Alexander and the Terrible, Horrible, No Good, Very Bad Day expands a little on the book's story to include one giant bad day for Alexander's family. From a printing error causing havoc to a prom night gone wrong, each family member has their own personalized bad day on the worst day of the year for Alexander, his birthday!
I think it's so smart how they were able to enlarge the book by covering both Alexander's bad day and the family's bad day. I think that's an amazing way to approach it.

– Judith Viorst, book author
The plot of the movie is fairly simple: Alexander has a bad day. It's not his first bad day. He has them all the time, or so he thinks he does. To top it off, his family has a great day. They always do. He feels like he'll never have a good day. He's 11, it's his birthday, and he makes a birthday wish that, when granted, doesn't quite go as he intended. A hilarious, laughter inducing, crazy antic day follows Alexander and his family but, thankfully, backup plans take over and the entire family has a never-to-be-forgotten day of bonding and learning to take life as it happens.
Little T is the same age as Alexander. Drama King is just a year younger. They both enjoyed the movie and would recommend the movie to elementary aged kids through adults. Drama King loved the alligator scene and the zany antics of the animals during the movie. Little T's favorite part was when Garner's character makes an announcement in relation to an awkward situation earlier in the film. Trust me when I say, you'll know the scene when you see it. As a mom, it was hands down the perfect response for a mom in a movie to say as I could easily see this spilling out of my mouth one day. That's what makes the movie great, all of the relatable scenes for kids and parents alike.
Everything looks amazing, except there's a crocodile in the house and the kangaroo is loose.

– Mark Forbes, animal coordinator
As with most Disney movies, the family appeal is strong and it is expected that the movie-goer walks away learning a valuable moral lesson. In this case, you'll learn to accept the bad with the good, roll with the punches, or however else you want to say that bad days happen and you must learn to deal with it. Preferably with a laugh track!
Trailer
Follow Disney
Download some great family activities here.
This post brought to you by Disney. All opinions are 100% mine.