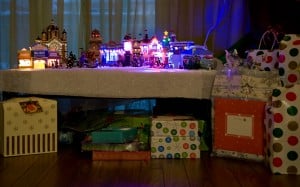 Every year there are a lot of new Christmas shows on TV so we thought we'd help you by telling you a little bit about each new show. We'll update this as we get more information about each show.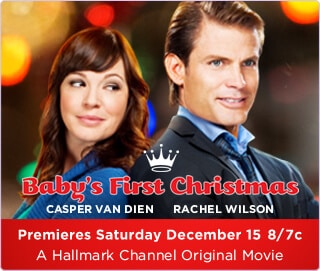 Baby's First Christmas
In the midst of Christmas Eve chaos, Jenna and Kyle find there is a romantic spark between them, but when Jenna discovers Kyle's law firm represents the company taking over the family's home, Kyle needs a Christmas miracle to right all wrongs.
Stars Casper Van Dien and Rachel Wilson.
December 15th, 8:00 PM on Hallmark Channel
---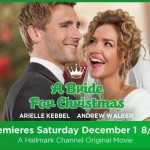 A Bride for Christmas
After breaking off three wedding engagements, Jessie has sworn off marriage for good, until she meets David and truly falls in love, unaware she's been handpicked to help David win a bet to prove he can get a woman to say "yes" to his marriage proposal by Christmas.
Stars Andrew W. Walker and Arielle Kebbel.
December 1st, 8:00 PM on Hallmark Channel
---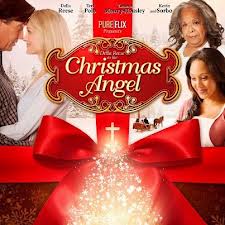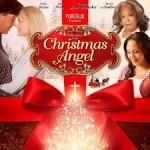 Christmas Angel
Christmas Angel is the story of a young girl's dream for her wish to have a complete family come true. While working on a class assignment to write a paper on "My Impossible Christmas Wish," Olivia Mead quickly takes note of unusual happenings. As her wishes come true she is convinced the miracles are linked to a mysterious woman she believes is an angel.
Stars Della Reese, Teri Polo, Kevin Sorbo and Tamera Mowry-Housley
December 1st, 7:00 PM on GMC
---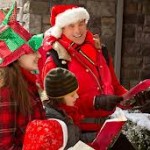 The Christmas Consultant
The Christmas Consultant stars David Hasselhoff as a sought after consultant hired by a workaholic mother played by Caroline Rhea to get her and her family through the holidays. What she doesn't bargain for are his taking over her role as head of the household and when Christmas and family collide, she realizes hiring him was the best decision she has ever made.
Stars David Hasselhoff, Caroline Rhea, Barclay Hope, and Jessica McLeod.
November 10th, 8:00 PM on Lifetime
---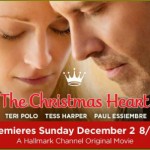 The Christmas Heart
Arthur Avenue neighbors have proudly been lighting Christmas luminaries for 40 years, but that long-standing tradition is cancelled when a neighborhood boy is hospitalized and in need of a heart transplant. The neighborhood lights the luminaries in honor of Matt and his family, and their loving exhibition turns out to be the Christmas miracle that saves Matt's life.
Stars Teri Polo and Tess Harper.
December 2nd, 8:00 PM on Lifetime
---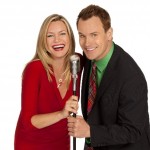 A Christmas Song
Though two schools have recently merged into one, students at the newly formed Carter-Cresswell Academy have yet to blend into one harmonious body. Particularly for the award-winning choral groups of the two former schools, old rivalries die hard. Music teachers Diana Deason (Henstridge) and Ken Stoddard (Hogan) are forced to compete for a single music department position by entering dueling musical acts in a televised Christmas song competition.
The success of either group will determine the fate of the music department and will determine who will get the job as the school's only music director. As the musical teams duke out their differences at the competition and in the school halls, sparks begin to fly between Diana and Ken–romantic and otherwise. Confused by these sentiments, Diana is forced to reevaluate her priorities and choose what is really worth fighting for.
Stars Natasha Henstridge and Gabe Hogan
November 3rd, 8:00 PM on Hallmark Channel
---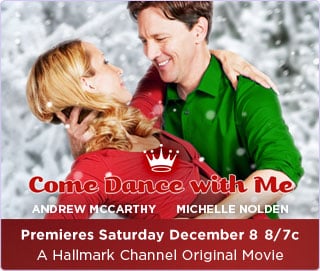 Come Dance With Me (AKA Christmas Dance)
When an ambitious young financier signs up for waltz lessons to impress his fiancé — the boss's daughter — at the annual Christmas party, he not only winds up falling in love with his dance instructor, but is also trapped in a web of lies when he realizes that the business deal which will make him the company's hottest executive means tearing down his new love's dance studio.
Stars Andrew McCarthy, Michelle Nolden, and Jane Moffat.
December 8th, 8:00 PM on Hallmark Channel
---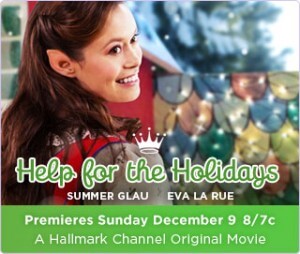 Help for the Holidays
Although she loves Christmas, Santa's elf Christine (Glau) wonders if there could be more to life than making toys in the North Pole. When Santa receives an emergency wish from a little boy in Los Angeles, he puts Christine on special assignment, sending her to L.A. to give the VanCamp family – mom Sara (La Rue), dad Scott (Gauthier), and their two kids – a holiday wake-up call.
Stars Summer Glau, Eva La Rue, and Mason Cook.
December 9th, 8:00 PM on Hallmark Channel
---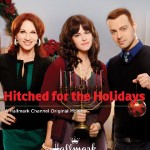 Hitched for the Holidays
Both Rob Marino and Julie Green are feeling pressure to be in a relationship this holiday season and, after finding each other through a dating website, agree to pose as each other's special someone. Things get complicated when Rob's Catholic family and Julie's Jewish family get involved to help these two make it to the altar. As they double their efforts to keep the charade going through New Year's Eve, Rob and Julie are more than a little surprised when they discover they're actually falling in love.
Stars Joey Lawrence and Emily Hampshire.
November 25th, 8:00 PM on Hallmark Channel
---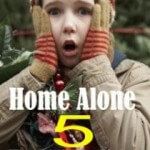 Home Alone: The Holiday Heist
Eight-year-old Finn (Martyn) is terrified to learn his family is relocating from sunny California to Maine, and the scariest house he has ever seen! Convinced that his new house is haunted, Finn sets up a series of elaborate traps to catch the "ghost" in action. Left home alone with his sister while their parents are stranded across town, Finn's traps catch a new target – a group of thieves (McDowell, Mazar and Steeples) who have targeted Finn's house.
Stars Christian Martyn, Malcolm McDowell, Debi Mazar and Eddie Steeples
November 25th, 8:00 PM on ABC Family
---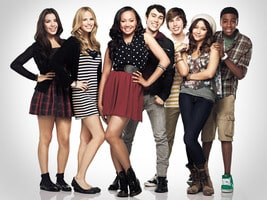 How to Rock "Christmas"
How to Rock "Christmas" is the Christmas episode and also the series finale of the Nickelodeon sitcom How to Rock.
Stars Cymphonique Miller, Samantha Boscarino and Max Schneider
December 8th on Nickelodeon
---
It's a SpongeBob Christmas! is a SpongeBob SquarePants episode from season eight. In this episode, Plankton vows to get his Christmas wish – the Krabby Patty formula – by turning everyone in Bikini Bottom bad by feeding them his special jerktonium-laced fruitcake.
Stars
November 23rd, 9:30 PM on CBS
---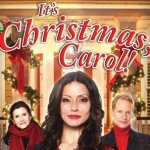 It's Christmas, Carol
In this modern-day spin on "A Christmas Carol," ruthless tycoon Carol Huffman is visited by the ghost of her old boss on Christmas Eve to help her change her heartless ways.
Stars Carrie Fisher, Emmanuelle Vaugier and Carson Kressley.
November 18th, 8:00 PM on Hallmark Channel
---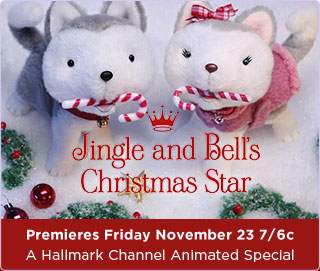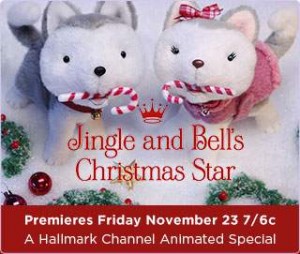 Jingle and Bell's Christmas Star
Jingle The Husky Pup is back and joined with some new friends, including Sophia and her Husky Pup Bell who are new to town. With their world turned upside down, this looks to them like it could be the worst Christmas ever, but with a little help from Jingle and his pal Andrew, Sofia and Bell will soon discover that Christmas isn't about where you are, it's who you're with.
Stars Sam Adler, Thomas Stroppel, Amanda Sofia Rodriguez, Morgan Elizabeth Cox, Ami Shalabh, Allison Cohen, Nathan Dunkin, Ryan Bley, Croix Kyles, and Chad Darrow.
November 23rd, 7:00 PM on Hallmark Channel
---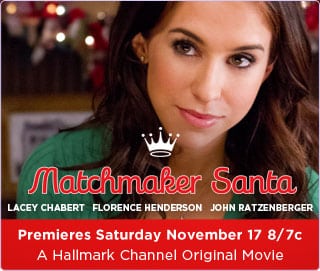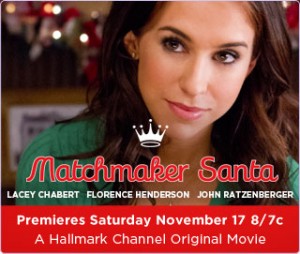 Matchmaker Santa
Excited about meeting her upscale and slightly intimidating future mother-in-law, fresh faced Melanie makes the trek to her fiancé's home for Christmas. Despite the fact that Justin is a workaholic, Melanie is head over heels for him and sees a bright future for them. Melanie's best friend, thinks she's is better suited for Dean, Justin's longtime and dependable assistant. Because Justin is known to choose work over Melanie, Dean often times stands in to accompany Melanie on her "dates." With a little help from a man named Chris, Melanie and Dean end up stranded in a sleepy, little romantic town called Coventry Falls. Here, it is all about Christmas. Will Chris' magic be the key to Melanie and Dean's holiday happiness?
Stars Lacey Chabert, Adam Mayfield, and John Ratzenberger.
November 17th, 8:00 PM on Hallmark Channel
---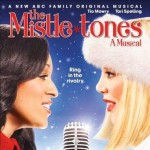 The Mistle-tones
Holly (Mowry), a singer who auditions for the Christmas-caroling group her mother founded 40 years ago, the Mistle-tones. When she loses the spot to the best friend of the group's leader (Spelling), Holly forms her own group that faces off against the Mistle-tones in a singing competition.
Stars Tia Mowry, Tori Spelling
December 9th, 8:00 PM on ABC Family
---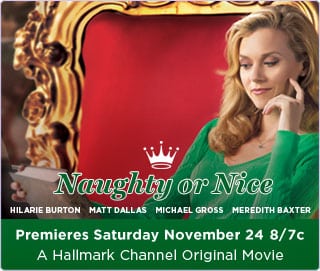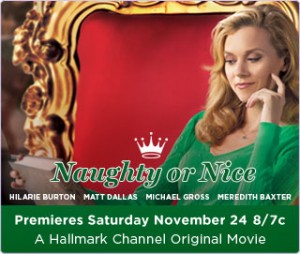 Naughty or Nice
Holiday humbug Krissy Kringle (Burton) receives a special delivery intended for Santa Claus – the "Naughty or Nice" book he left behind while visiting a child – and uses the power of the book to expose the naughty deeds of those around her, but soon finds that her newfound power isn't always so nice.
Stars Michael Gross, Meredith Baxter, Dana Barron, and Hilarie Burton.
November 24th, 8:00 PM on Hallmark Channel
---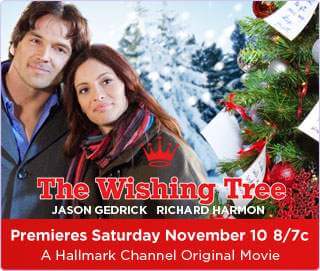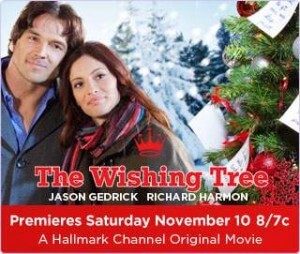 The Wishing Tree
Dennis Farnsworth, a talented, young professor who hasn't been able to put the past behind him, agrees to supervise a group of "orphan" students who have no place to go for the holidays. He brings the students together in a way they never thought imaginable through The Wishing Tree – a Christmas-themed tree decorated with handwritten wishes. The connection and sense of family they draw from one another help Dennis and his students move forward in life and believe again that wishes really do come true.
Stars Emmalyn Estrada and Jason Gedreick.
November 10th, 8:00 PM on Hallmark Channel
Check out our complete list of Christmas specials this year. We even made the list sortable; just click a header to sort.