Avril Lavigne's fifth album is being released this Tuesday (November 5th) and is sticking to the trend this year of having a self titled album. I am really getting tired of all this self titled craze. Avril's last album "Goodbye Lullaby" is not what you would expect from her. It was sad and gloomy and not at all upbeat. The album was written and recorded shortly after her divorce from Deryck Whibley so maybe she just wasn't in a good place. Avril married Chad Kroeger from Nickelback earlier this year in the South of France and he has been a part of her new album as he has written and produced some tracks on it which may be why all the tracks have a pop punk feel to them.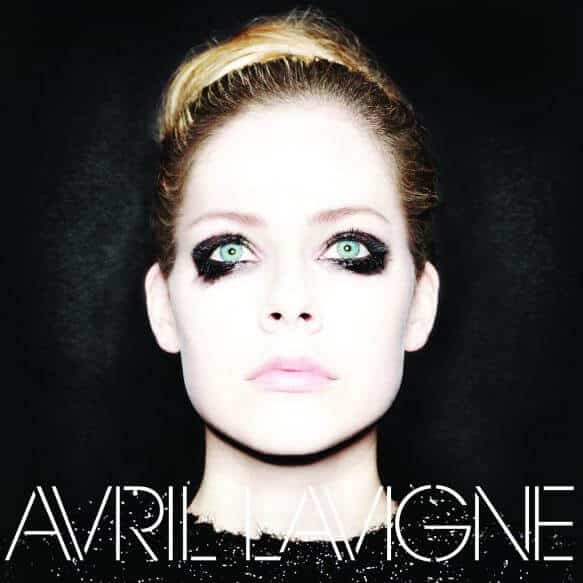 Rock N Roll – very energetic and even has Avril shouting in it.
Here's To Never Growing Up – This is almost like her going back to start as it sounds like something she would have recorded as a teen.
17 – A song about a former lover with a mid-tempo beat set to it. It is sort of similar to Katy Perry's "The One That Got Away."
Bitchin' Summer – The song starts slow but builds up towards the end and is about a teenage summer.
Let Me Go – The album's ballad. Nothing special about it.
Give You What You Like – Typical Avril sound but not her typical lyrics. Basis of the song is about trading sex for attention.
Bad Girl – This song features Marilyn Manson and is a powerful song. This manages to combine punk and metal together. This will be a good song performed live but I doubt it will get much if any radio play.
Hello Kitty – This song is just way over produced and just sounds boring. The beat is the same throughout the entire song with no variation at all.
You Ain't Seen Nothin' Yet – This will get top 40 radio play. It has a very pop sound to it while still keeping a pop punk feel. The song is about a young relationship.
Sippin' on Sunshine – This song is average. Nothing to really write about.
Hello Heartache – This is almost like a half ballad song. The bridge just doesn't work with the transition though. The lyrics are good but it the overall track could have been better.
Falling Fast – A love song that manages to be slow yet powerful. I wouldn't change anything with this one.
Hush Hush – The lyrics and beat is great but she tries to play with to many vocal ranges which spoil it.
Music Video
Follow Avril
This post brought to you by Sony Music Entertainment. All opinions are 100% mine.