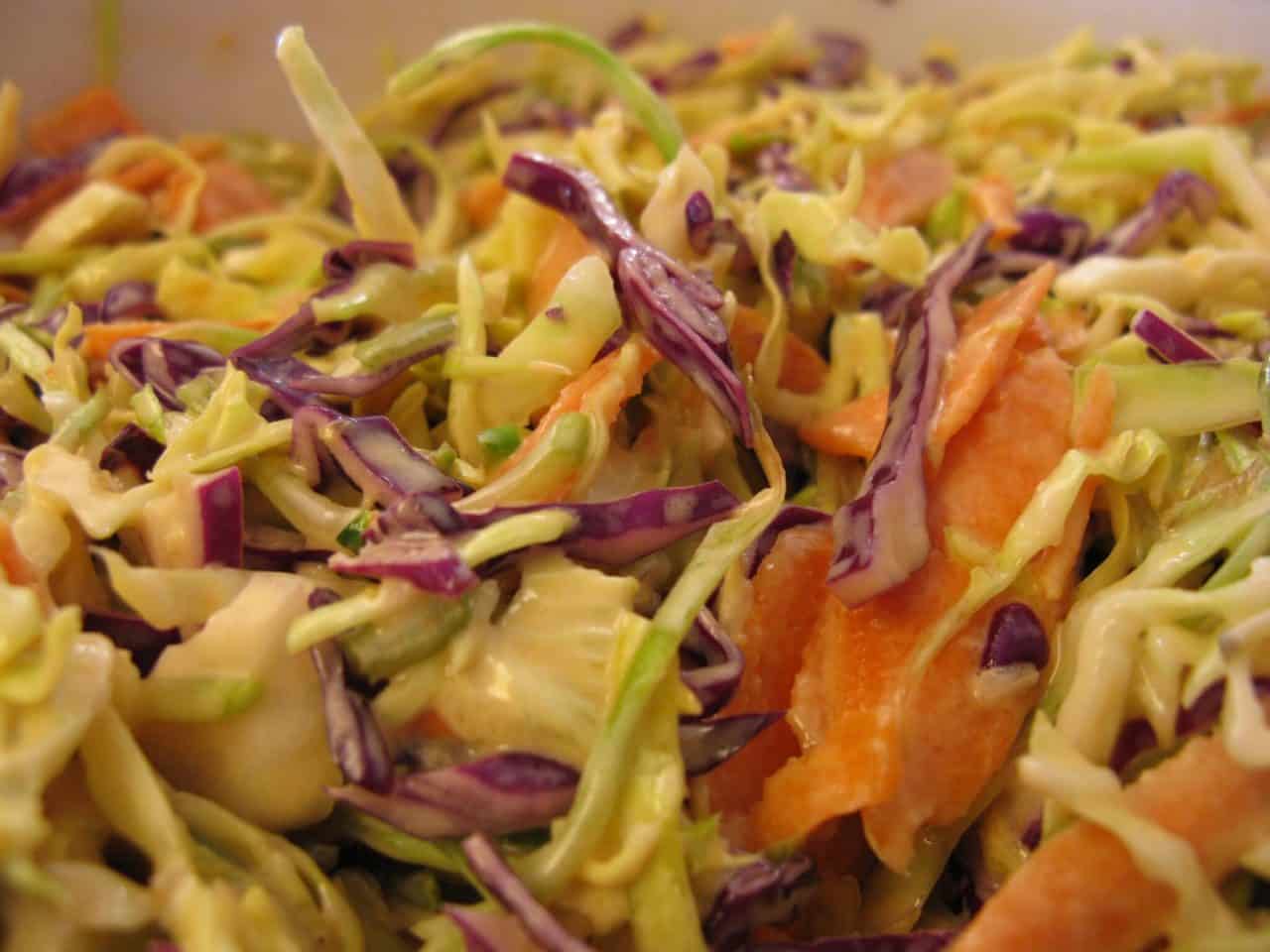 Coleslaw
A while back, I was craving some coleslaw and searched around for a simple recipe with ingredients that we normally have around the house and found this one. As tempting as it may be, do not skip the last step. This allows the flavors to mesh together and gives it a better taste.
Ingredients
1

head

cabbage

finely chopped

1/4

cup

carrot

shredded

2

tablespoons

minced onions

dried

1/3

cup

sugar

1/2

teaspoon

salt

1/8

teaspoon

pepper

1/4

cup

milk

1/2

cup

mayonnaise

1/4

cup

buttermilk

1 1/2

tablespoons

white vinegar

2 1/2

tablespoons

lemon juice
Instructions
Be sure that the cabbage, carrots, and onion are chopped up into very fine pieces (about the size of rice kernels).

Combine the sugar, salt pepper, milk, mayonnaise, buttermilk, vinegar, and lemon juice, and beat until smooth.

Add the cabbage, carrots, and onions. Mix well.

Cover and refrigerate for at least 2 hours before serving.