Do you have a LEGO fan in your house? Drama King has a huge collection that started with my old collection. He builds and breaks down hundreds of creations each year. Sometimes the creations are simple, a fence or wall, but sometimes they are down right creative like when he found directions online to make an 8 bit Super Mario out of LEGO blocks. He spent a few hours meticulously selecting the correct color and size block to create it.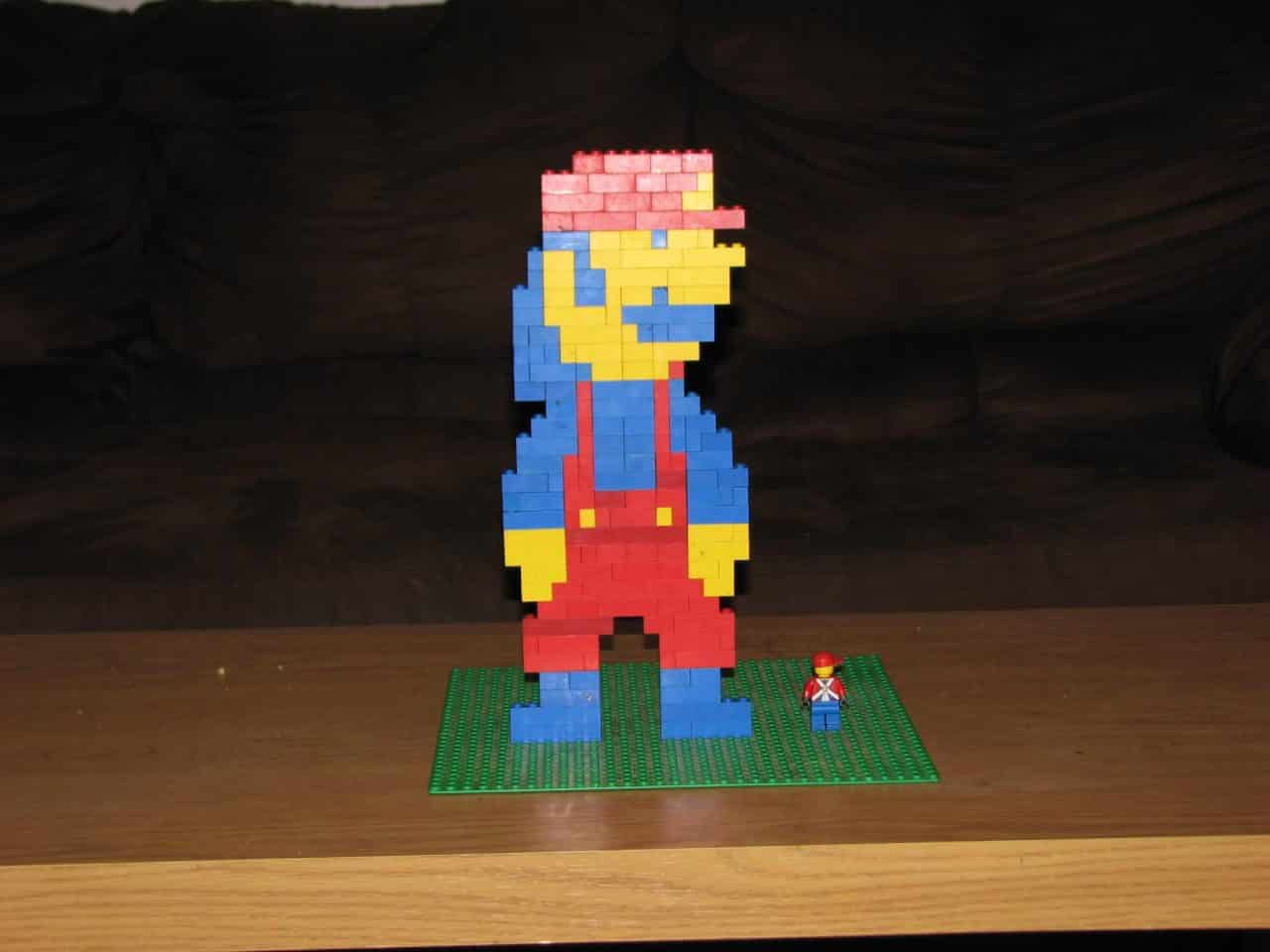 LEGO.com offers a lot of fun stuff for the child in all of us with their most recent addition of creating a holiday with your family as LEGO characters. It's very simple to create a card and I turned to our LEGO fan and let him at it.
The first step is to add your family, up to 13 characters, by selecting either adult, child, baby, dog or cat. Each character can be named and customized by choosing hair or hat, face, face color, top, bottom but the child minifigure has less clothing options. The dog has only three options for color: dark brown, tan, and orange. Drama King was disappointed that he had to settle for dark brown for our pure black dog. We didn't add any cats but they also have only three color choices: brown, grey, and yellow. It would be nicer if they offered more color options especially for the animals and for the solid color shirt for both child and adult characters. Once you have customized your family members, you pick a background and holiday greeting for the card. At this point, you can also move the characters around for the perfect alignment. In the final step, you can turn off the holiday greeting and character names or leave them as you see them on the screen before you download or share your creation. Drama King had so much fun creating the card, I think I'll print a few out for him to give to his friends.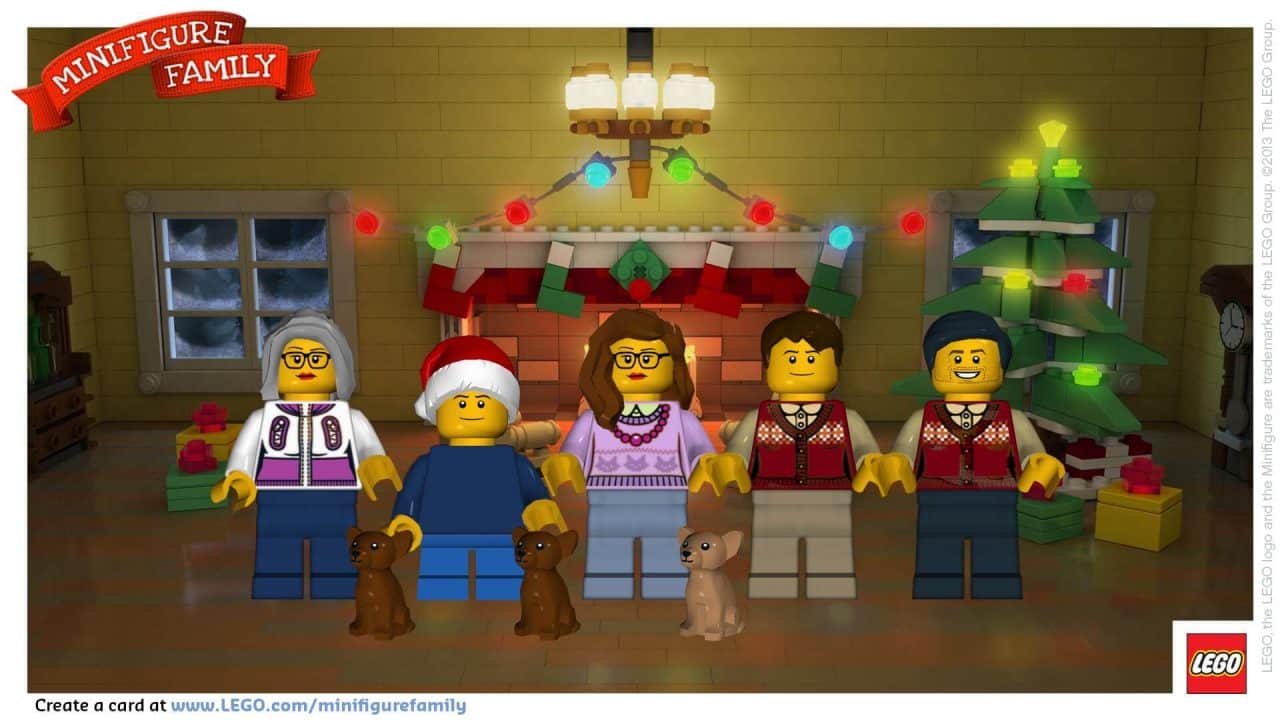 Jump on over and create your own LEGO Minifigure Family holiday card. We'd love to see the adorable card you create for your family.
Disclosure: This post brought to you by LEGO. All opinions are 100% mine.