If you couldn't guess, Tim and I are huge Green Day fans and we were thrilled when they came to a nearby city for a small club performance. So when I caught wind that their Broadway show, American Idiot The Musical, was coming to the same nearby city, Tim and I grabbed tickets as soon as they were available.
The boys are a tad too young for this particular style of Broadway musical so they hung out at home with Grandma. We, on the other hand, crammed our butts into seriously old and tiny seats where our knees were practically in the back of the person in front of us. In fact, I'm pretty sure the guy in front of Tim had a knee to the back of his head throughout most of the performance. But no one in the audience seemed to care that knees were slamming them in the head because the show kicked ass.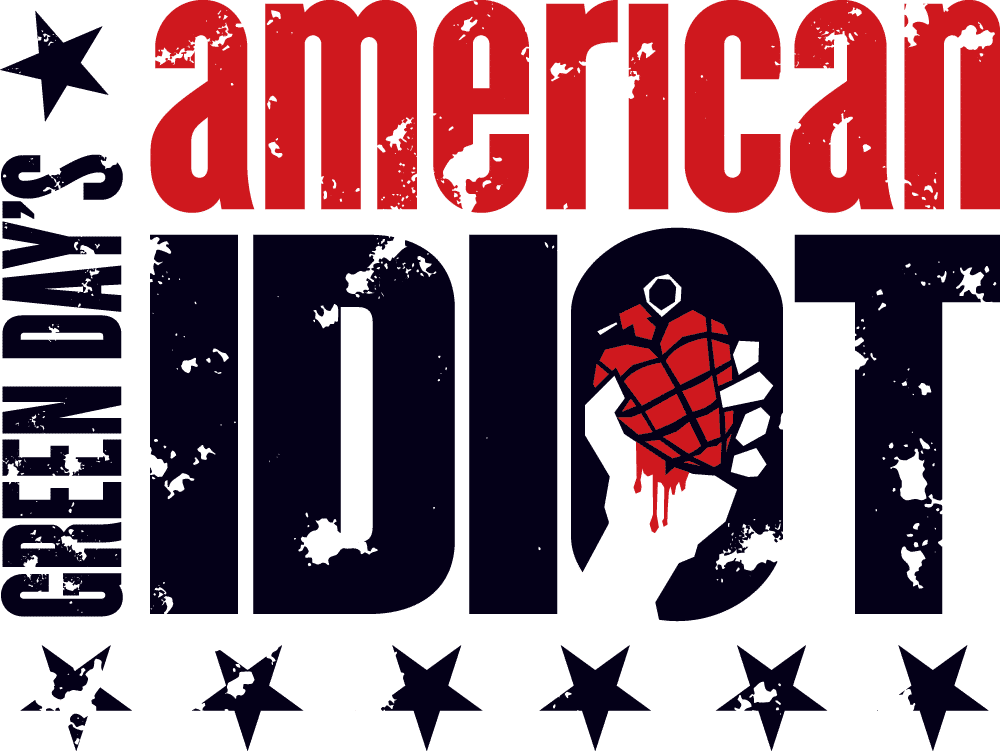 Ok. So it wasn't for everyone. We actually saw some elderly ladies in the foyer while we waited for the doors to open and overheard them remarking about how young the people were for this show and how it's never this packed for other shows. I'm guessing they have season tickets and they had no idea what they were going to see. And with the amazing way the world works, those ladies were seated a few rows away from us. They left after about 15 minutes, shaking their heads in disgust. Boy what I would have given to hear what was going on inside their heads.
The venue was horrid from the cramped seats to the hard to see stage. We don't plan on going to that theater again. As for the show, I really wish the show had a little more words and relied a little less on the song lyrics. At times it was hard to follow what was going on during the show because the sound wasn't all that great in the theater. Even with the few issues, I'd certainly go see it again but I'd insist on getting up much closer and at a better equipped theater.
A critical smash on Broadway and in London, the two-time Tony Award® winning hit musical AMERICAN IDIOT tells the story of three lifelong friends, forced to choose between their dreams and the safety of suburbia. Their quest for true meaning in a post 9/11 world leads them on the most exhilarating theatrical journey of the season.
Based on Green Day's GRAMMY® Award-winning multi-platinum album, AMERICAN IDIOT boldly takes the American musical where it's never gone before. The result is an experience Charles Isherwood of The New York Times declares "thrilling, emotionally charged, and as moving as any Broadway musical I've seen this year!"
Featuring the hits "Boulevard of Broken Dreams," "21 Guns," "Wake Me Up When September Ends," "Holiday" and the blockbuster title track, AMERICAN IDIOT features the music of Green Day and the lyrics of its lead singer Billie Joe Armstrong, direction by Tony Award® winner Michael Mayer (Spring Awakening), choreography by Olivier Award winner Steven Hoggett (Black Watch), music supervision, orchestrations and arrangements by Pulitzer Prize winner Tom Kitt (Next to Normal), Tony Award® winning set design by Christine Jones and Tony Award® winning lighting design by Kevin Adams.