We have been drinking Oakland Coffee Works for almost two years now. This is the longest I have only drank one brand of coffee as I used to change up the brands every so often to give myself a variety but I do not have that need anymore. We primarily drink Guapa Chlapas, a single origin coffee from Chlapas, Mexico. We occasionally enjoy Cerro de Oro, a single origin from Guatemala. Atomic Blend is the perfect coffee for a long night. Oakland has multiple layers of flavor yet is still so smooth. It truly is the perfection of coffee. Plus they offer a Straight Edge blend for decaf and single serve pods.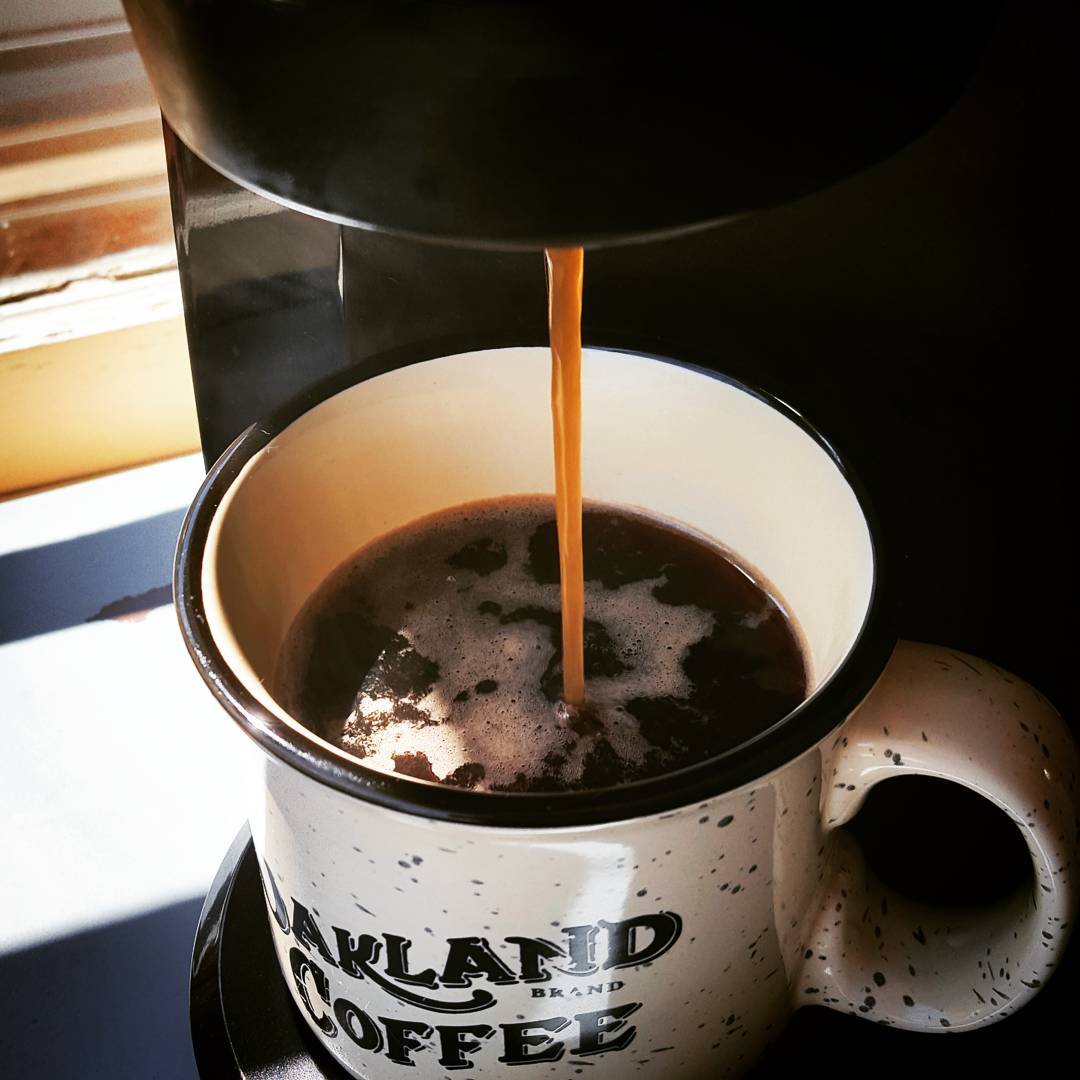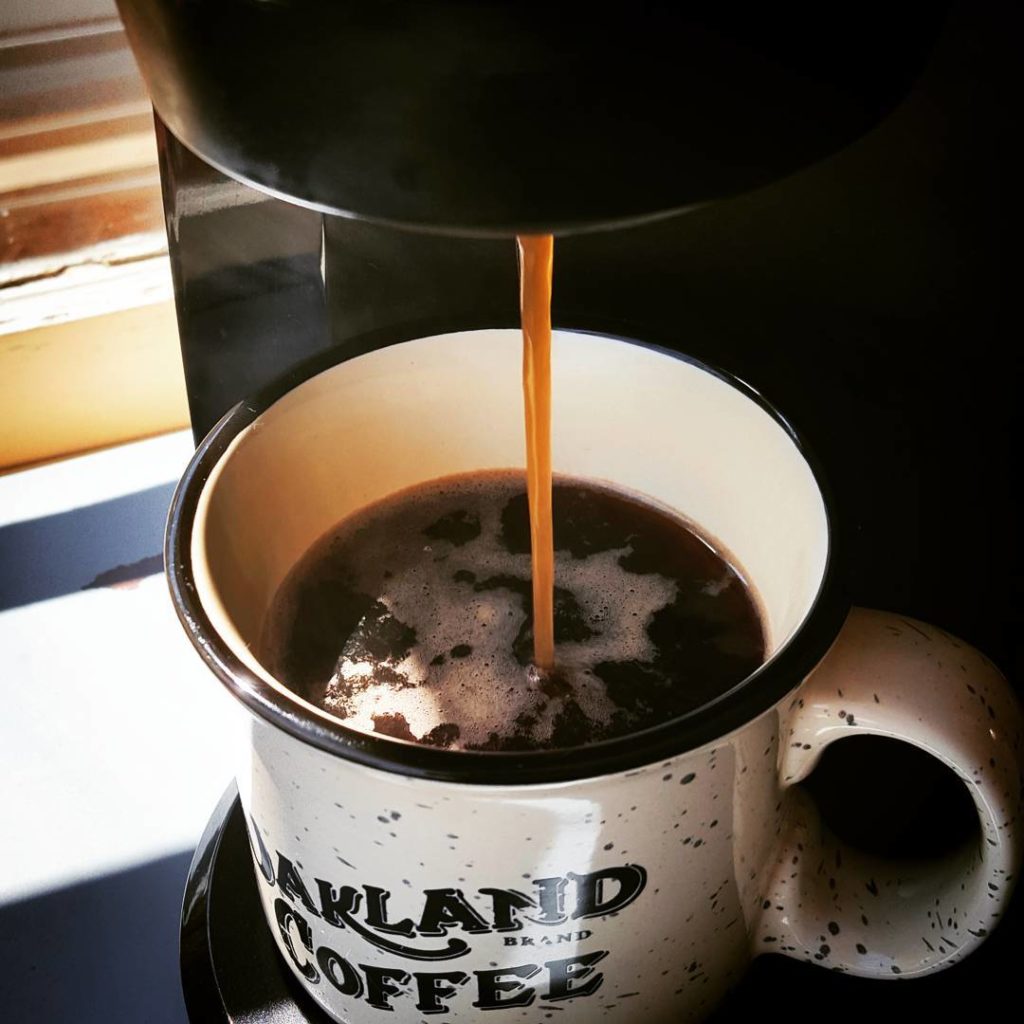 Oakland Coffee is what you would call fourth wave coffee. Now for you known coffee snobs lets break down the waves of coffee. First wave was the mass marketing of instant coffee like Maxwell House and Folgers. Second is appreciating the taste of coffee and having coffee machines at home. Third wave which is the standard now is high end coffee/express machines at home, home coffee grinders, and no longer treating coffee as a commodity. Fourth wave brings a focus on the entire coffee experience from the farming all the way to brewing. And everything in between. Oakland Coffee Works' coffee bag is compostable making it part of the fourth wave. Fourth wave is the future of coffee.
Who founded Oakland Coffee Works?
Oakland Coffee Works was founded by Billie Joe Armstrong and Mike Dirnt of Green Day which just so happens to be one of our favorite bands. Amrstrong and Dirnt love coffee but wanted to have a personal connection with the farmers while delivering the highest quality coffee in a way that respects the environment. According to The Financial Times at the time of the launch, December 2015, it was the world's first fully compostable 12 oz coffee bags and fully compostable single-serve coffee cups. Part of having that personal connection with the farmers is why they have created Fueled by Love which is the charity branch of the company.