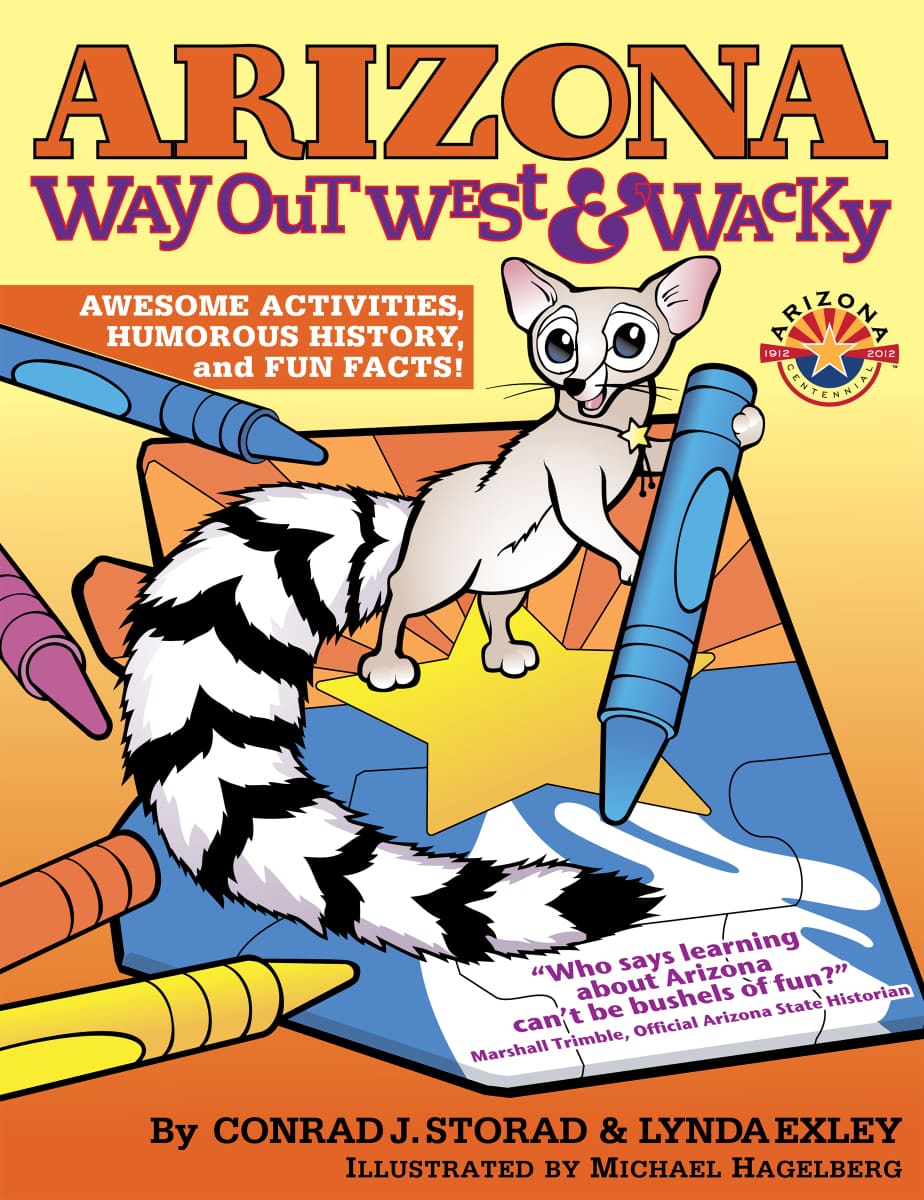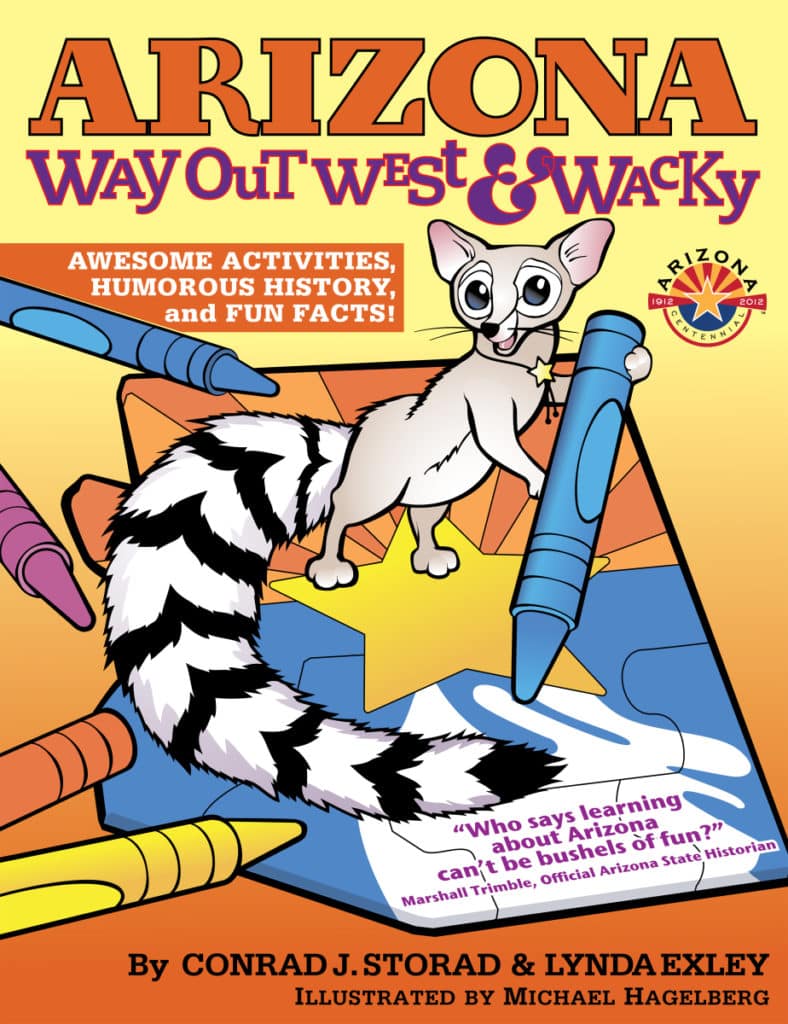 About the book
Although its target audience is grade-school children, Arizona Way Out West & Wacky is as appealing to adults as it is to kids. Highlights of Arizona's history are punctuated with true but gross, humorous, interesting and wacky stories and facts about the Grand Canyon State. Readers learn: What Geronimo and yawning have in common. Why sleeping in wet sheets didn't mean you had a nighttime accident. What a glass eye has to do with Phoenix being Arizona s state capital How many teachers it would take standing head-to-toe to go from the bottom to the top of the Grand Canyon. Which Arizona city got its name by accident and much, much more! But it takes more than amusing writing and fascinating facts to keep children's attention, so the AZ WOWW award-winning creative team added word searches, crossword puzzles, coloring pages, recipes, crafts and more to the mix.
The interesting facts discussed in Arizona Way Out West and Wacky are new even to an Arizona native now living in New Mexico. I loved how they cover non-traditional facts while giving you a unique view of the state. Our boys loved the illustrations and I've opted to copy the pages for them to color so they can color them over and over.
There was a very interesting recipe in the book to make ink out of pecans. We just so happen to have multiple pecan trees on our property so we picked up a few fallen pecans for a fantastic homeschool lesson.
The recipe is simple: 8 whole pecan shells and one cup of water. Crush the pecan shells, place in pot with water. Bring to a boil and then simmer for 30-45 minutes. Strain out the shells, store in a glass jar and you will have a nutty ink. Since this is a food based ink, it will spoil but don't worry, stir in 1/2 teaspoon of vinegar (prevents fading) and 1/2 teaspoon of salt (prevents molding) to fix that problem. Shake the glass jar until the salt dissolves completely.
Would I recommend Arizona Way Out West and Wacky?
Yes. It's jam-packed with information for every one of every age, fun recipes, and lots of activities to keep busy.
Where To Buy
Pick up your copy of Arizona Way Out West and Wacky on Amazon or from 5 Star Publications. You can also look at your local library for the Witty version which was converted to decrease the activity part of the book.
Follow Company
Site: http://www.fivestarpublications.net/westandwacky
Facebook: http://www.facebook.com/LearningArizona
Twitter: http://www.twitter.com/azwoww
Count Down to Arizona's Centennial
AZWOWW is counting down to Arizona's Centennial and giving away some fun prizes. Visit them on Facebook to get more details on how to enter.
The Giveaway
We are thrilled to be giving away a copy of Arizona Way Out West and Wacky to one lucky reader.


Disclosure
: This post brought to you by 5 Star Publications. Our family received product for free in exchange for an honest, unbiased review. Giveaway policy
here
. All opinions are 100% mine.