This month we've taken on a challenge – one that involves blogging through the alphabet. Did you miss a letter? Catch up now.
While you may just be trying to save a little money at the grocery store, it is important to use quality ingredients when you are cooking something. Even if the ingredients in the generic products you purchase are the same, they can often be diluted and not even have the same flavor as the original.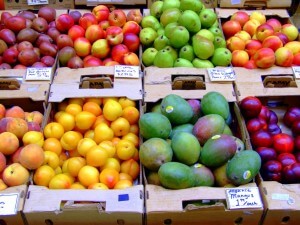 Use the right ingredients according to the recipe. If it specifies a brand in the instructions and you use another brand or generic it may jeopardize the flavor. You may find some generics work well while others do not.  I have found some of our non chained grocery store generics seem to work better compared to generics at the big box store.