If you have a kid or two, you've probably heard of Big Hero 6. If you're raising a techy child, you have been hounded about seeing Big Hero 6. Or did that only happened around here? When I first started seeing information about Big Hero 6 through my Disney promo contacts, I knew it would be a hit with our kids. I slowly leaked early details to them as the movie progressed but once they saw the trailer, they were caught – hook, line and sinker! Unfortunately, Little T was so excited to see the movie that he couldn't sleep the night before and thus missed getting up entirely for the movie.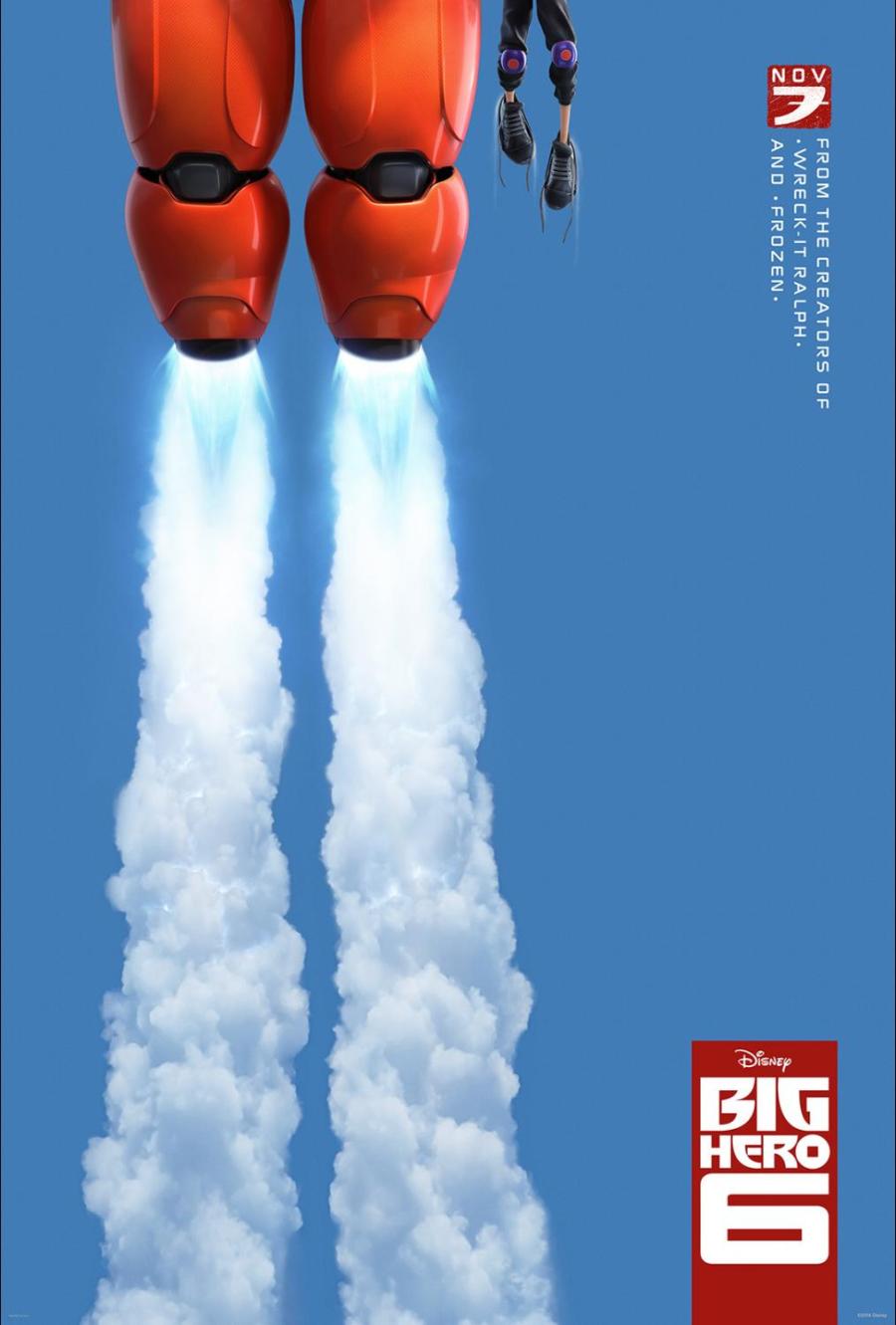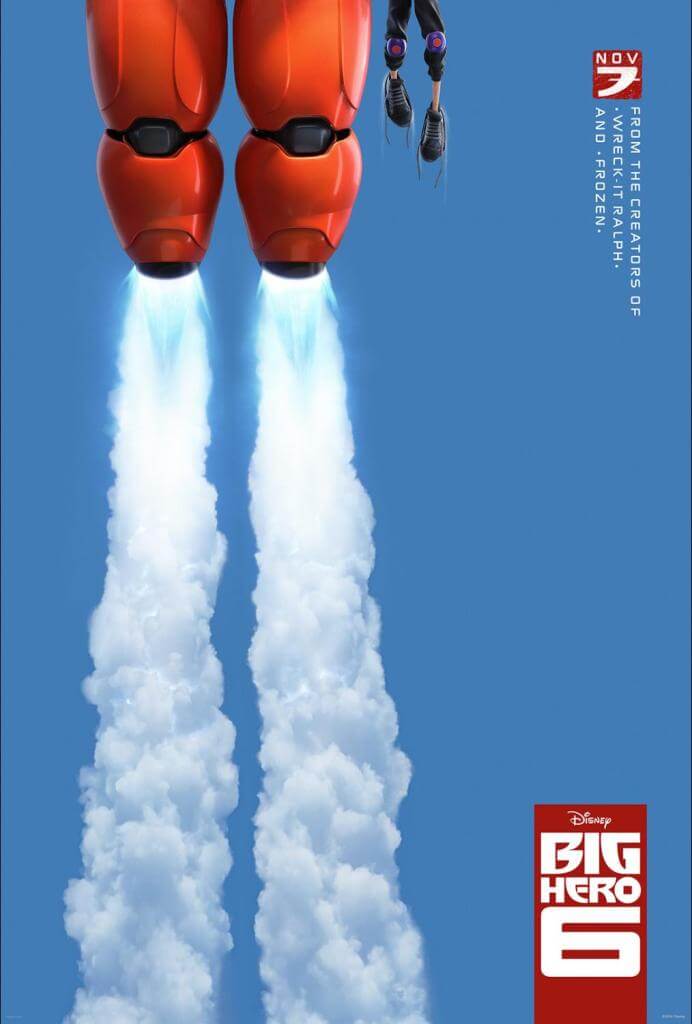 Animation, Action, Adventure
From Walt Disney Animation Studios, the team behind "Frozen" and "Wreck-It Ralph," comes "Big Hero 6," an action-packed comedy-adventure about the special bond that develops between Baymax (voice of Scott Adsit), a plus-sized inflatable robot, and prodigy Hiro Hamada (voice of Ryan Potter). When a devastating event befalls the city of San Fransokyo and catapults Hiro into the midst of danger, he turns to Baymax and his close friends adrenaline junkie Go Go Tomago (voice of Jamie Chung), neatnik Wasabi (voice of Damon Wayans Jr.), chemistry whiz Honey Lemon (voice of Genesis Rodriguez) and fanboy Fred (voice of T.J. Miller). Determined to uncover the mystery, Hiro transforms his friends into a band of high-tech heroes called "Big Hero 6."
Wait, maybe you haven't heard of Big Hero 6? If that's the case, where have you been hiding? I guess a quick plot summary is in order. Hiro is 14 and he's pretty smart, so smart that's he's already graduated from high school. But he's bored and uses his brilliant mind to fight robots, in super secret underground arenas. And he's good at it because no one expects a little kid with a whimpy robot to win.
Hiro's older brother, Tadashi, introduces him to the college science lab and an unusual cast of geeky characters. Hiro had no idea college could be so interesting and decides to enter a contest for non-college students to get admission into the prestigious college. After many failed attempts and learning to look at things from a different angle, Hiro comes up with his amazing invention for the contest. But when his presentation catches the attention of a certain person, Hiro's world is thrown into turmoil and he must band the unusual cast together to prevent the city's destruction.
Oh, and did I forget to mention Baymax? Tadashi set out to create a friendly robot that would be your personal health consultant. He programmed Baymax to scan your body, determine what was wrong and provide you with the solution. Not that it always went right or was what you expected.
Trailer
Big Hero 6 in 3D
We were a little nervous when we realized the movie was in 3D as Drama King truly doesn't like 3D screens. But he had no issue with this movie because they actually had kid sized 3D glasses. Apparently, the smaller 3D glasses made a huge difference in his movie experience. The last 3D movie we saw, he spent most of the time either trying to prevent the glasses from slipping or not wearing them at all. He insisted that he'd never see another one but when this theater handed him a little pair of glasses, he had a huge smile on his face. Maybe he just knew the standard glasses were too big and uncomfortable for him.
Big Hero 6 was one of the few animated movies that actually lived up to it's hilarious trailer. But it also had a few tearjerker moments that are reminiscent of classic Disney animated movies. Thankfully, the plot appeals to children and adults alike which makes the movie a great choice for family movie night.
Follow Disney
We are very thankful for our Disney contacts as they continue to provide us with great things to share with our readers. Download some great family activities here.
Gallery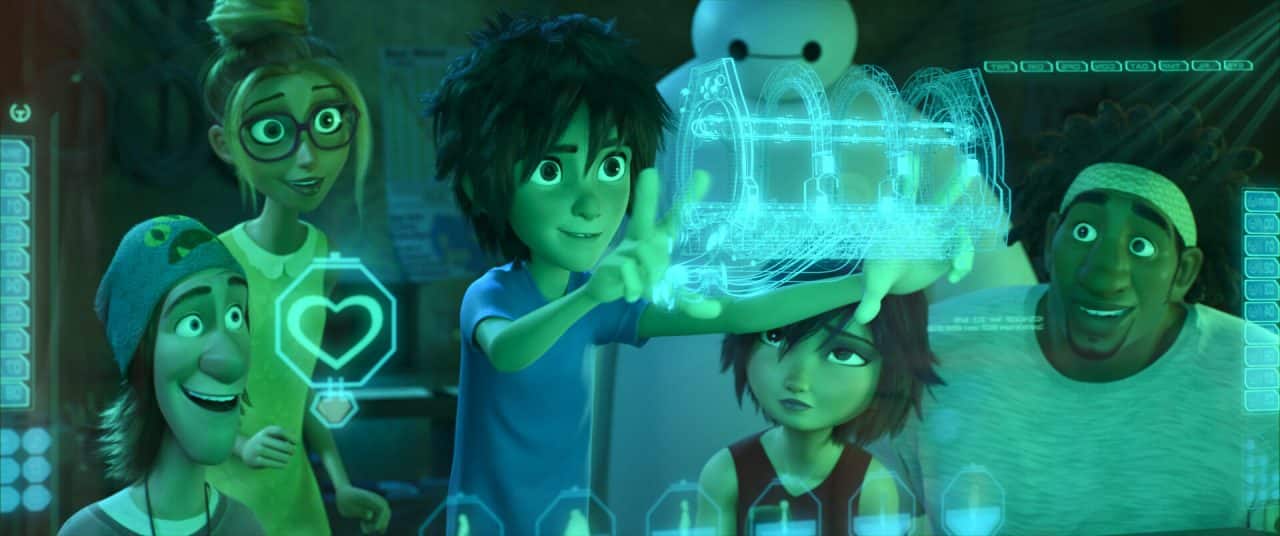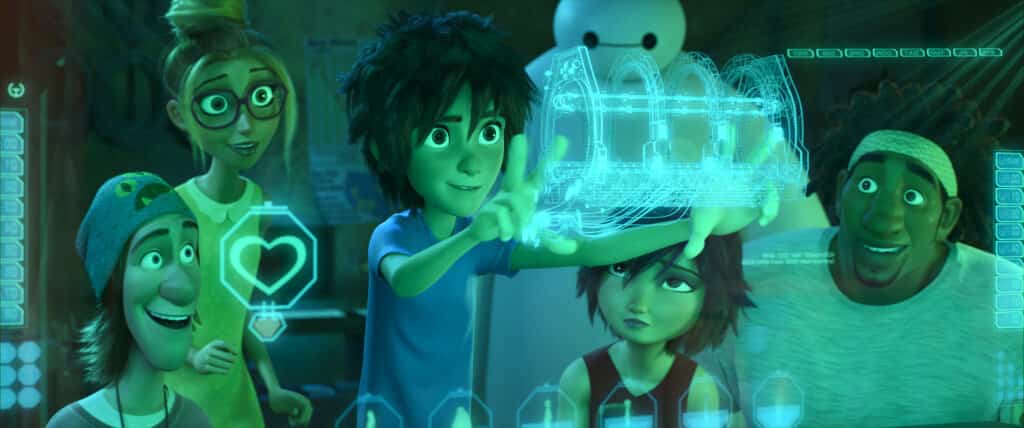 This post brought to you by Disney. All opinions are 100% mine.