It's that time of year, the time of year when we start watching for fantastic deals to upgrade our current technology at very reasonable prices. There are a few things on our radar this holiday season: A PlayStation 4, a large screen TV, and a wireless surround sound system.
The boys learned a valuable lesson this last couple years when they have watched a lot of their favorite games being updated and released for the PlayStation 3 and 4. They'd get excited and then disappointed when the game was not available for the Wii. The Wii they lovingly saved and desperately begged for a few years ago. They love video games and it's not just the playing of video games either. They love the art of video games, the dedication of the game designers, and the entire video game creation process. When not playing video games, they can be found researching video games, creating custom paper versions of the game, or talking about them with anyone and everyone within earshot. And to see how to Wii has drastically taught them time after time that Nintendo seriously needs to up their gaming consoles.
Additionally, our living room TV is starting to act up leading us to believe a replacement TV will be on our list within the next few years. And while we're replacing the TV, we'd love to replace our wired surround sound with a wireless version. Our new living room just doesn't work with a wired surround sound due to the odd dimensions. We thought about just replacing the wires with longer versions but doing so would cost us almost as much as an updated wireless version. Yes, our surround sound system is kind of old but it was a Blu-Ray and surround sound combo and we'll never make that mistake again.
Discover LG OLED TV – The Ultimate Display For Hinting Season!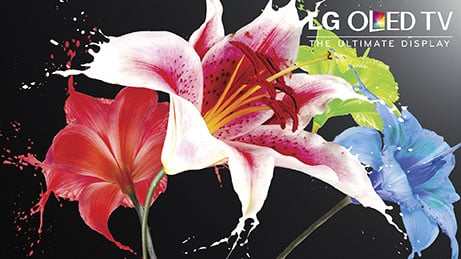 The stunning design of LG OLED TV is only 0.21? thick at its thinnest point. Picture quality is spectacular, with Infinite Contrast that ranges from the most blazing whites to the deepest blacks. And, LG's exclusive 4 Color Pixel technology delivers bright, vibrant colors.
Your first kiss. A baby's first steps. The majesty of a desert sunset. Some things in life defy all explanation and must be experienced to be believed. Such is the case with LG's latest display technology. With deeper and richer colors, stunning contrast and ingeniously curved screens, it is unlike any technology you've ever seen, and it delivers a picture that exceeds your wildest imagination.
Infinite contrast ratio and stunning color – delivers more natural, lifelike viewing.
4 Color Pixel technology enhances color range and accuracy.
Super thin design (consider how to show visually)
Find content faster with webOS
Follow Best Buy
This post brought to you by Best Buy. All opinions are 100% mine.