If you haven't made them already, you'll probably be making them soon. Easter eggs are a ton of fun to dye but what do you do with them once you've hit overload? Make them into deviled eggs and the dye will have likely seeped into the outside to create a unique appearance to each egg.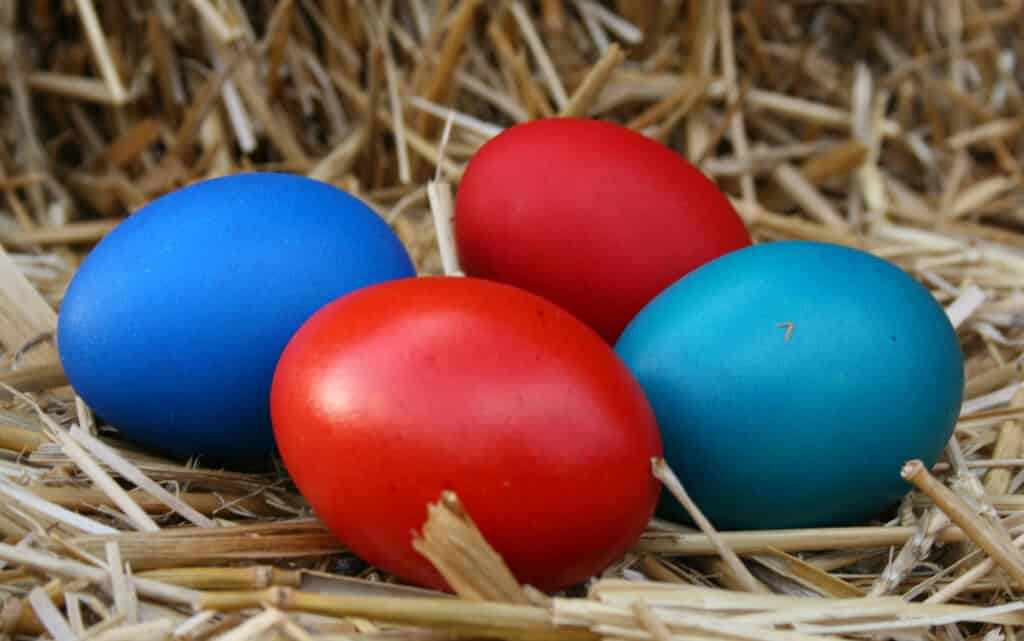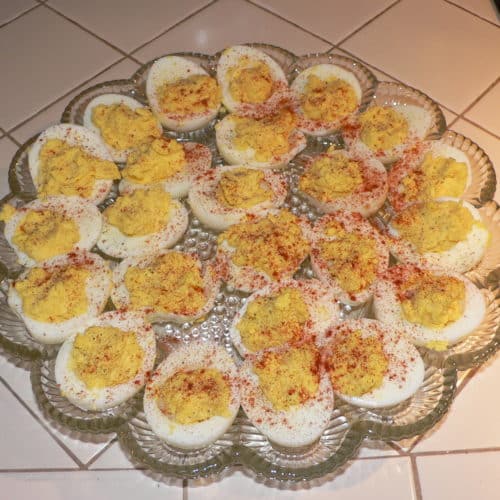 Deviled Eggs
Hard boiled eggs can get a little boring. Spice them up by making deviled eggs.
Ingredients
12

hard boiled eggs

peeled

4

tbsp

mayo

1

tsp

mustard

1

tsp

Morton Nature's Seasons Seasoning Blend

1

dash

curry powder

1

dash

salt
Instructions
Using a sharp knife, slice each egg in half, lengthwise.Gently remove the yolk halves and place in a small mixing bowl. Arrange the egg white halves on a serving platter.

Using a fork, mash up the yolks and add remaining ingredients.

Spoon or pipe egg yolk mixture into the egg white halves.
Notes
If preferred, you can sprinkle deviled eggs with paprika. Or to make a more colorful presentation, place the egg white halves in a mixture of 1/2 cup water, 1 tablespoon, and a few drops of food coloring. Let the eggs soak until they have reached the color intensity you desire. Remove and place eggs on paper towel to dry. Once dry, pipe filling as usual.
This month we've taken on a challenge – one that involves blogging through the alphabet. Did you miss a letter? Catch up now.
Don't forget to check out our Way Back Wednesday post today.