The annual green chile harvest is well under way here in New Mexico. Everywhere you drive brings in the aroma of these roasted beauties as every grocery store, local restaurant, and green chile fan in town has pulled out their favorite roaster.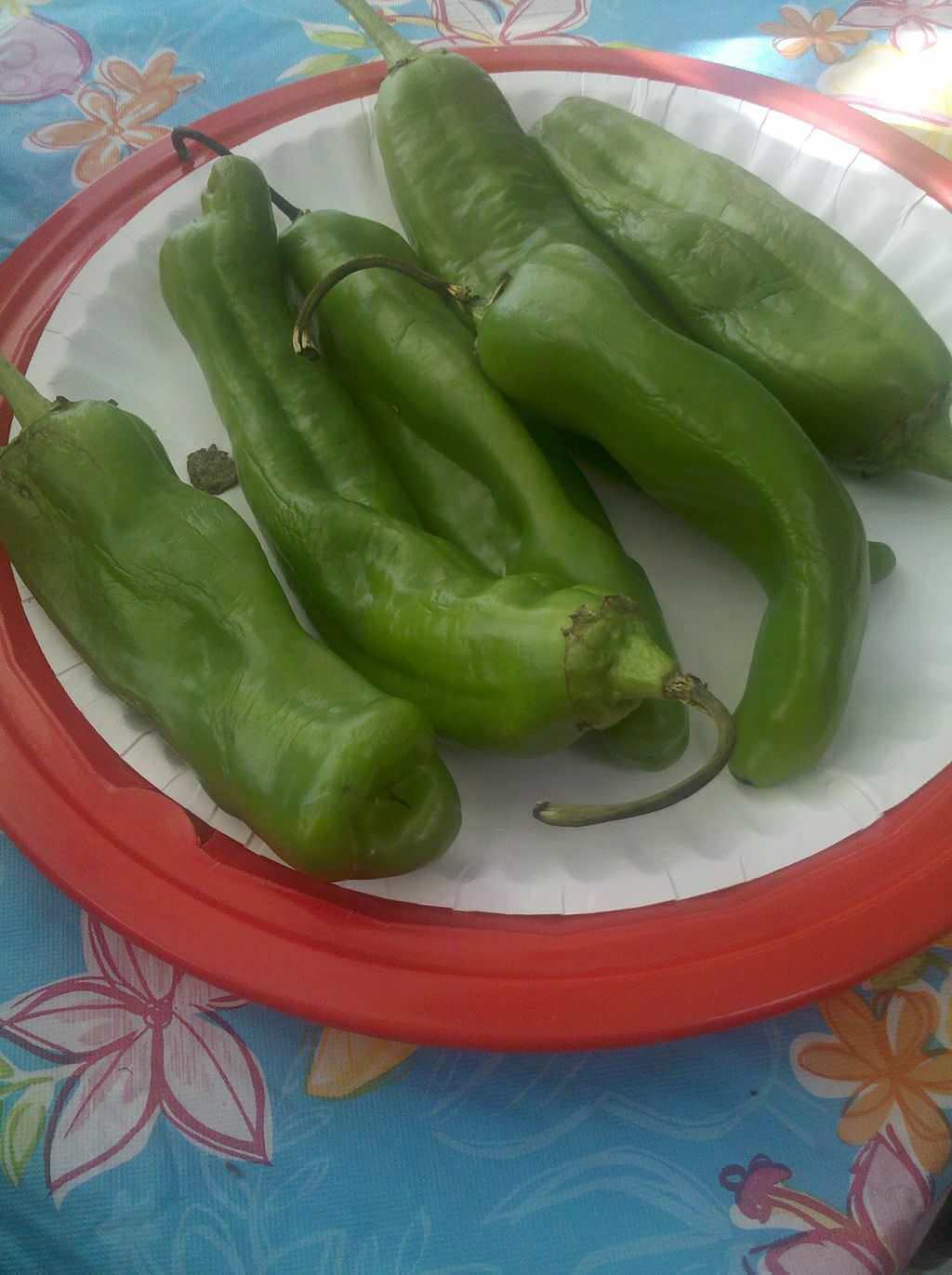 Roasted green chiles add flavor to everything from breakfast to dinner and can make mundane items like burgers taste phenomenal.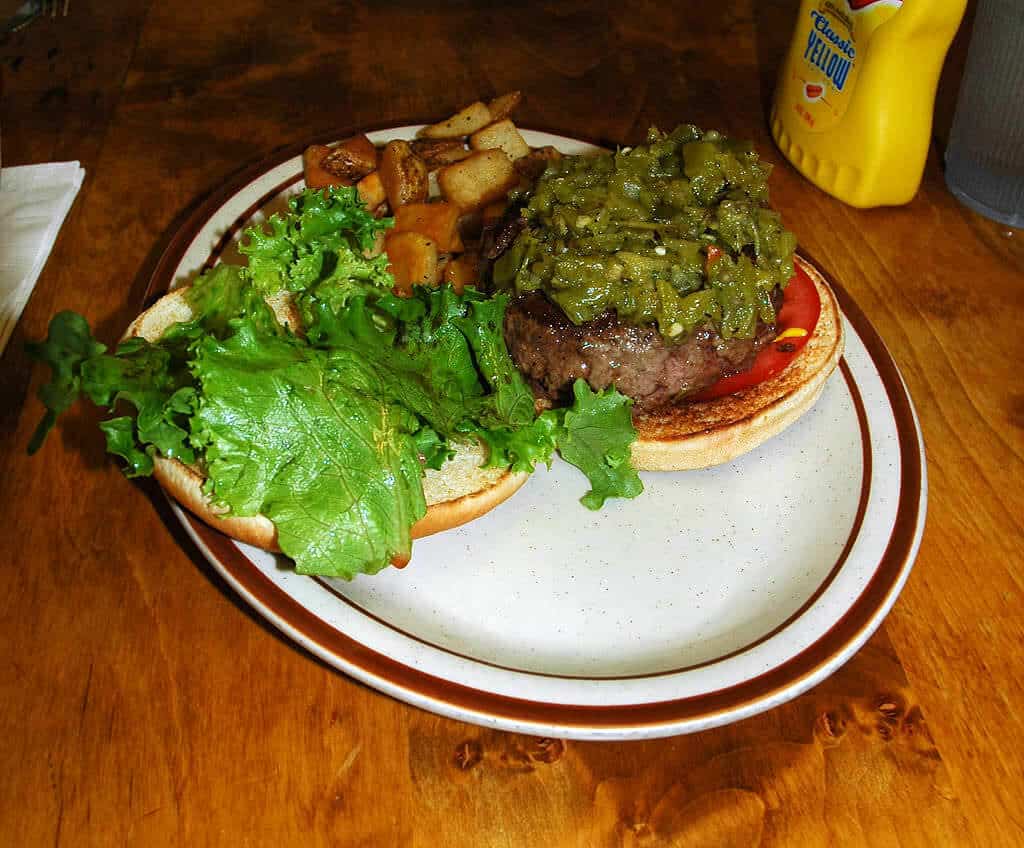 We love making Sour Cream Chicken Enchiladas with Spanish Rice both kicked up with some roasted green chiles. Leftovers reheat wonderfully and are freezer friendly for those who like to double recipes!
What is your favorite way to use green chiles?