We – well all of us who wear bras anyhow – have suffered from an exposed bra strap. We struggle to push the strap under our shirt and sometimes we just give up all together. Thanks to Mompact.com, I received an ingenious solution to this problem – Strap Tamers.
I don't wear tank tops very often so I passed them along to my mom and her closet of tank tops. The first time she used them, she had trouble getting her bra strap into the clip and required assistance. She spent all day running errands only to discover that she lost one of the clips when she got home.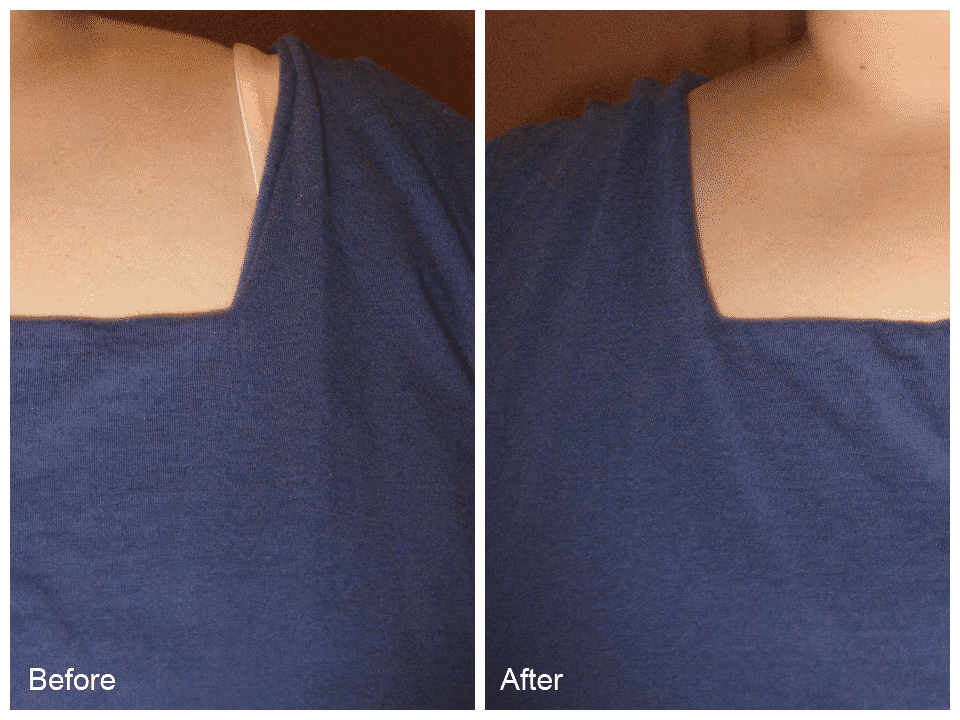 So, I took a shot with a boatneck shirt that always slips off my shoulder revealing my bra straps. It took a lot of work but I finally found the right location to hold my bra strap correctly. Strap Tamers, once in place, can stay on the garment and even go through the washing machine so even though they took a while to get in place at least I don't have to go through the struggle more than once.
With the weather getting hotter and the sleeves getting shorter, you should certainly get Strap Tamers to conceal bra straps. However, plan to spend some time and maybe even getting some assistance to get the tamers in the right location.
So how do they work? Pin the Strap Tamers to the seam of your garment and slip bra into the clip.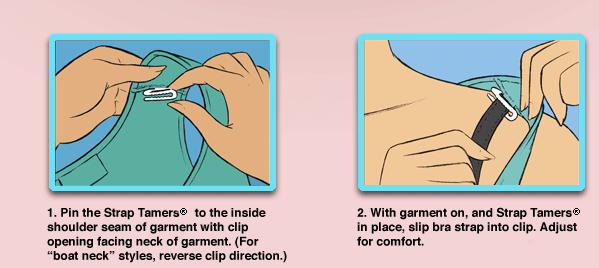 Follow Company
Facebook: http://www.facebook.com/NoelandCompany
Disclosure: This post brought to you by Mompact. Our family received product for free in exchange for an honest, unbiased review. All opinions are 100% mine.