Arby's® is one of the fast food places that makes our one in while list. While we love Arby's® food, the prices and long distance tend to keep us away from it. However when we grab a bite to eat at Arby's®, we always get the same items. Here's our top five choices from their menu, in no particular order.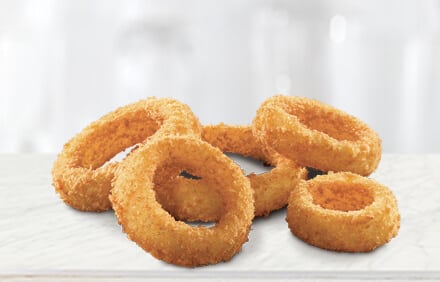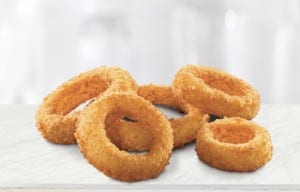 Beef 'n Cheddar – We love this sandwich so much that we occasionally make our own version at home. The gooey cheese smothering the thinly sliced beef is amazing.
French Dip – The au jus that accompanies the french dip makes this a great alternate option for the Beef 'n Cheddar sandwich. You get the same thinly sliced beef topped with a sliced swiss cheese on a submarine bun.
Curly Fries – No meal is complete without french fries and Arby's® curly fries are a great alternative to the standard fast food fry which is why it's always found at our table.
Onion Rings – This is Little T's favorite item hands down. He's not much of a fry kid but he will devour these.
Shakes – Shakes are the perfect treat as the meal is coming to an end. We're big fans of the chocolate shakes but Drama King prefers to keep his plain and sticks with the vanilla version.
Recently we've been hearing about Arby's® newest sandwich, the Smokehouse brisket sandwich. It's piled high with slow-smoked beef brisket, topped with smoked Gouda cheese, crispy onions, BBQ sauce and mayo, and served on a toasted, bakery-style bun. They actually smoke the beef brisket for 13 hours. It sounds amazing! We'll certainly trying this one the next time we're at Arby's® for a quick bite to eat.
Disclosure: This post brought to you by Arby's. All opinions are 100% mine.